Transitioning Miguel Andújar across the diamond, from third base to first base, is a smart move by the New York Yankees.
Greg Bird's latest injury fiasco has the New York Yankees in a bit of a panic at first base. Yes, the Yankees do have some options with Tyler Austin and Neil Walker to fill in until Bird comes back at some point this season, but the real issue is trusting that Bird can stay healthy in the future.
This is Bird's third straight season dealing with a substantial injury, which is why the Yankees are right to look into transitioning Miguel Andújar from third base to first base.
Andújar's bat is clearly ready for the major league level. He proved that in spring training by hitting .276 with four home runs and 10 RBI.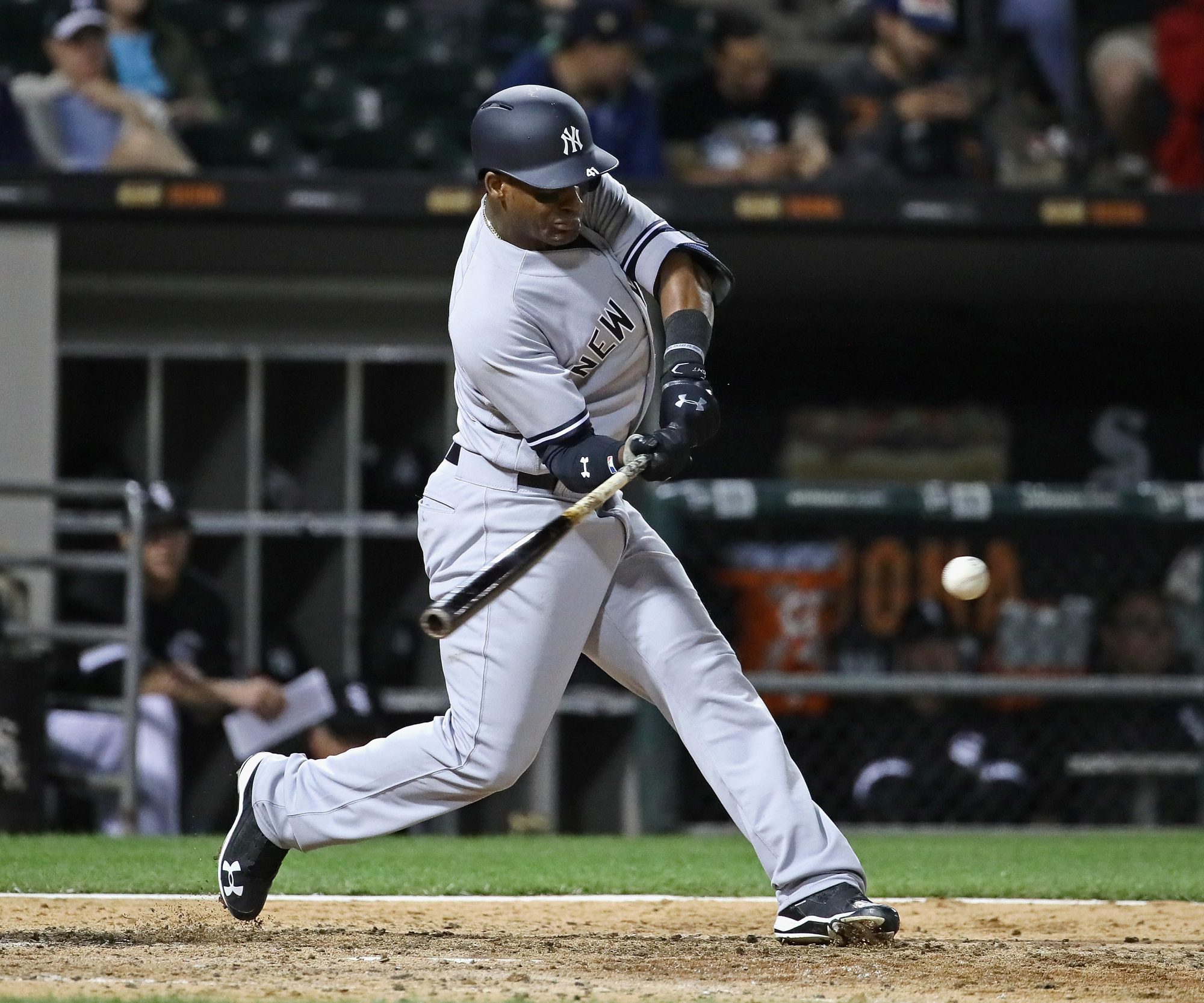 The Yankees know that and are playing with the idea to give Andújar more of a look across the diamond.
Ken Davidoff of the New York Post reported a couple weeks ago that the Yankees gave Andújar a look at first base with their Double-A affiliate, the Trenton Thunder, in an intrasquad against Triple-A Scranton/Wilkes Barre.
This past weekend, MLB.com's Bryan Hoch tweeted that Yankees general manager Brian Cashman said that Andújar will play "20 percent" of his games in the minors at first base.
Miguel Andujar will dabble at first base this season. Brian Cashman said there will be an 80-20 split between Andujar's third base work and his time at first base.

— Bryan Hoch (@BryanHoch) March 24, 2018
The thing holding Andújar back from being on the major league club is his defensive play at third base.
That concern is why the Yankees went out and acquired Brandon Drury from the Arizona Diamondbacks and signed Walker in free agency.
Even though Andújar can hit the cover off the ball, Cashman and the Yankees didn't want to have a true rookie starting the season at third base, especially with World Series expectations hovering over the Bronx Bombers in 2018.
The Yankees do though see that Andújar can be a good major league player and that was obvious with the way Yankees manager Aaron Boone spoke about him when the team sent him back to the minors this spring.
"It's difficult to send [out] a guy like him. You know he is going to be a really good player," Boone said per George A. King III of the New York Post. He came in here with a need to perform and he absolutely did on both sides of the ball. He really played well defensively and everyone got a peek at the kind of hitter we think he is going to be. It won't be too long before he is up here for good.''
Because of his hitting promise, moving across the diamond might be a better and quicker way to make it up to the majors for Andújar.
With both Walker and Drury on the team, it's going to be tough for Andújar to move up this season.
If Tyler Wade continues to build off his strong spring training performance in his utility role and with top-prospect Gleyber Torres being on the verge of being a mid-season call-up, there might not be room at all for Andújar.
That's why it's smart for and the Yankees to give first base a shot.
Yes, Bird remains the first baseman of the present and future, but he's got to prove he can stay on the field. The last time he played in at least 100 games was back in 2014, when he split time between High-A Tampa and Double-A Trenton.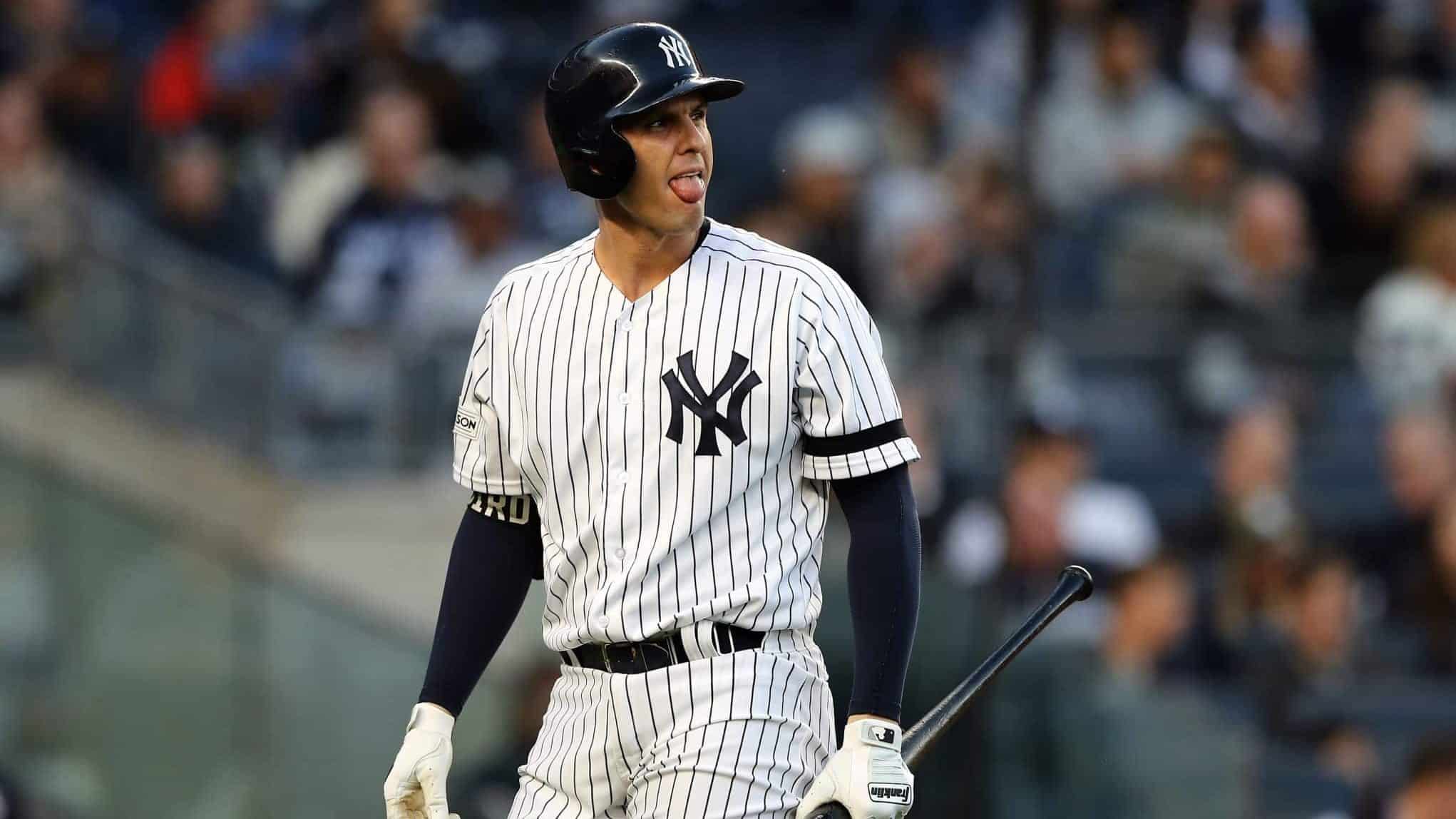 Austin, his primary backup, has dealt with injury issues of his own. A small fracture in his left ankle and a right hamstring injury caused Austin to miss most of last season.
With two young first basemen struggling to stay healthy, transitioning Andújar over to first base will give the Yankees more depth at the position. And some much-needed insurance should both go down at the same time.
Crazy as it sounds, it could be Andujar—and not Bird—who winds up as the team's long-term answer at first base.
Follow Steven Bassin on TWITTER