MLB Opening Day around the country means another season of collecting baseball cards, especially by way of the best in the business, Topps.
When a new baseball season starts here in the New York/New Jersey area, there are a number of things that you look forward to.
They include buying a new Yankees or Mets jersey for the new campaign, going to the ballpark for the first time, or even sitting in your den with your family to watch a game on television for the first time during the new season. Opening Day brings with it plenty of excitement because you're eager to see how those new acquisitions and returning stars will mesh together.
Another exciting aspect of Opening Day is a new chapter in the storied tradition of collecting baseball cards. It was something that was always exciting to me as a child and now my sons absolutely love collecting cards from all sports, especially baseball cards from Topps, the gold standard when it comes to card collecting.
"The start of a new season is always exciting," said Susan Lulgjuraj, Marketing and Communications Manager for the Topps Company. "It's kind of like the first day of school."
Topps has been in business since 1938 and they've been producing baseball cards since 1951. Whether you collect complete sets or you just focus on your favorite teams and players, the start of a new season means adding to that collection, especially when it comes to newly acquired players and their first baseball cards with their new teams.
For the record, my most cherished card in my collection is my Topps 1970 Thurman Munson rookie card as well as a framed piece with all ten of his Topps cards. The late great Yankees catcher and captain was my favorite player growing up and this is an example of why collections can vary by what your individual interests are.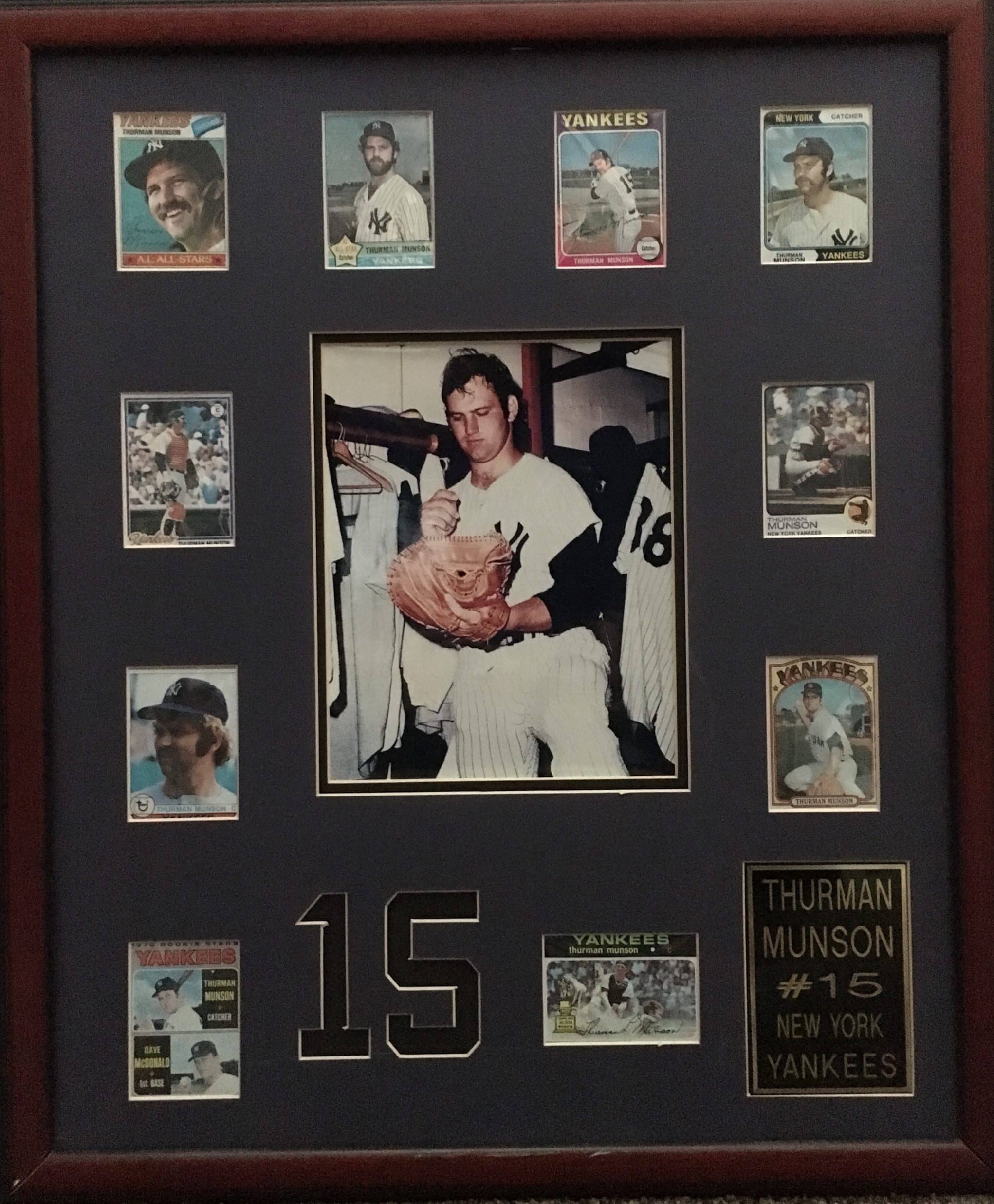 For Yankees fans, getting their hands on the first Topps card with Giancarlo Stanton in pinstripes is going to be a top priority in 2018. In fact, Topps wasted no time producing a Stanton card as soon as he was acquired from the Marlins.
"We featured him on a "TOPPS NOW" card in December but he was also included in the 2018 Topps Heritage Baseball set which came out in February," said Luljuraj. "This was one of the most anticipated cards of the season."
Stanton will in included in most Topps products in a Yankee uniform for the rest of the season but he is still in a Marlins uniform for the 2018 base set. In joining the Yankees, the 2017 National League Most Valuable Player is now teammates with 2017 American League Rookie of the Year Aaron Judge.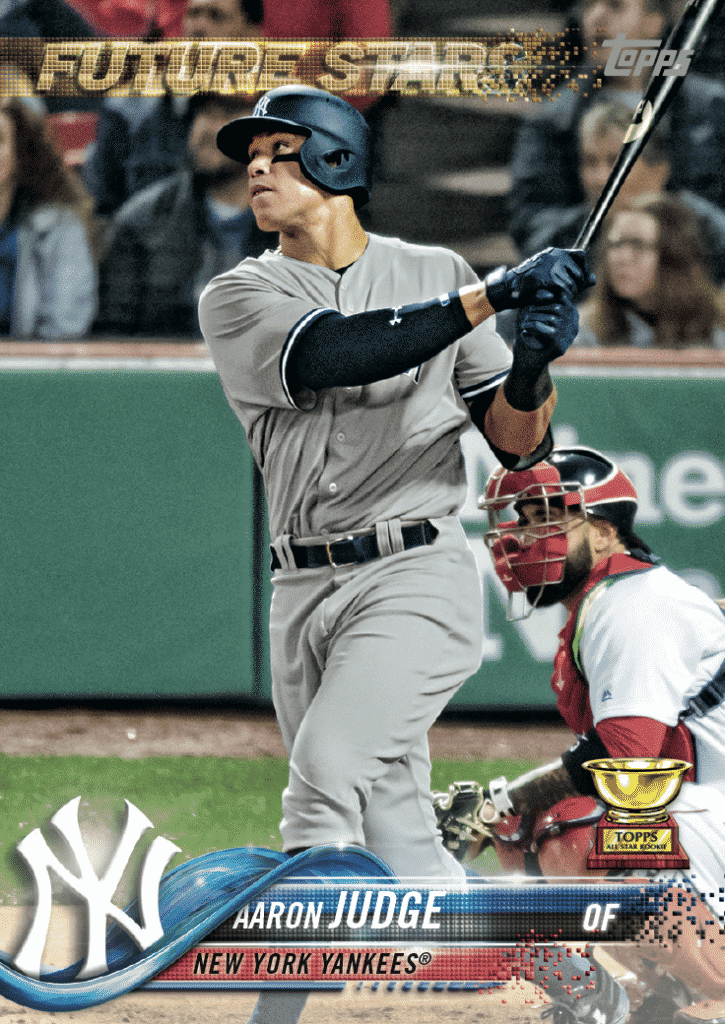 Last season, Judge's baseball cards became a hot commodity and now Topps has quite a 1-2 combination playing for the most storied franchise in baseball. Judge has become so popular that he was voted by the fans to have the honor of being card number one in Topps' 2018 Series One set.
"Aaron Judge was an incredible story for baseball and Topps baseball cards," said Luljuraj. "Regardless of a favorite team, collectors wanted to pull an Aaron Judge card (out of a pack). Even though he is in his second year, he is still one o the most collectible players today."
On the other side of town, Mets fans are also excited about the new season and the prospects of returning to postseason play. The strength of the team is in their starting rotation, especially electrifying righthander Noah Syndergaard. He is arguably the most popular player on the team and that popularity extends into collecting his baseball cards.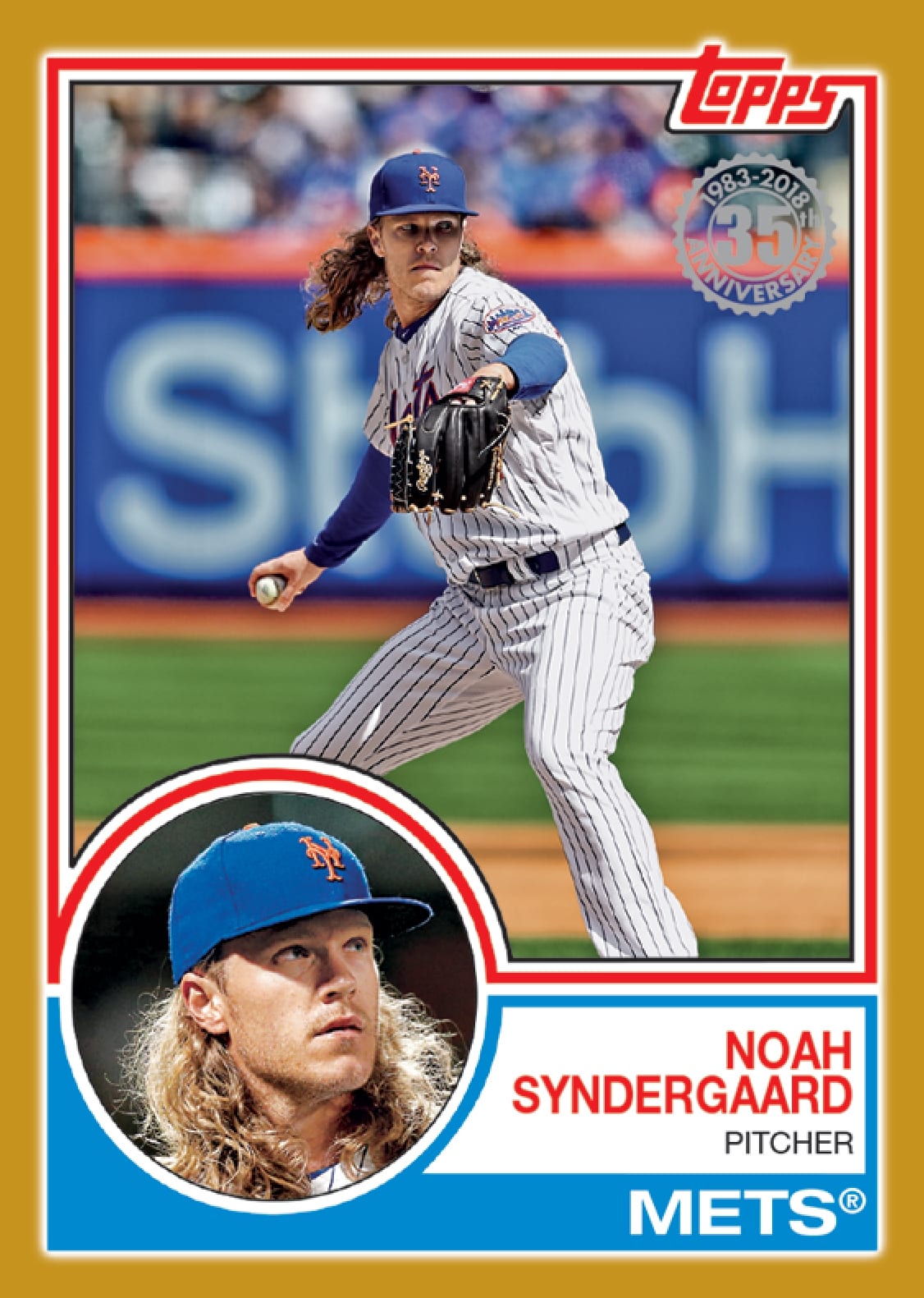 Fans in Flushing, like my boys Bradley and Jared (long story but to make it quick my wife Sheryl and I had to compromise, so she got the Mets and I went with the Islanders, but the kids are eager to find a "hor card when they open up a pack.
"Noah Syndergaard is such a dynamic player and he has a great sense of humor," said Luljuraj. "That has translated to becoming a collectible player because he's become a fan favorite. With the way he performed this Spring, that doesn't seem to be changing anytime soon."
In addition to the Series One base set, Topps has plenty of other options for collectors in 2018 including Opening Day, Heritage, Relic, Gypsy Queen and Tribute products. They've also introduced the "Topps Living Set," a Topps.com exclusive product that features three new cards being introduced each week.
"They will only be offered for one week and will be the only time that a player is offered unless he changes teams," said Luljuraj.
How popular have they been? In the first week that the cards were offered, 20,000 were sold including 13,256 for the Aaron Judge card.
For Yankees and Mets fans as well as baseball fans everywhere, there is happiness with the start of the 2018 season. And for collectors of all ages, the start of the new season comes with the opportunity to add to your baseball card collection. I was always excited to rip open those packs of cards and now I see the excitement of my kids doing it.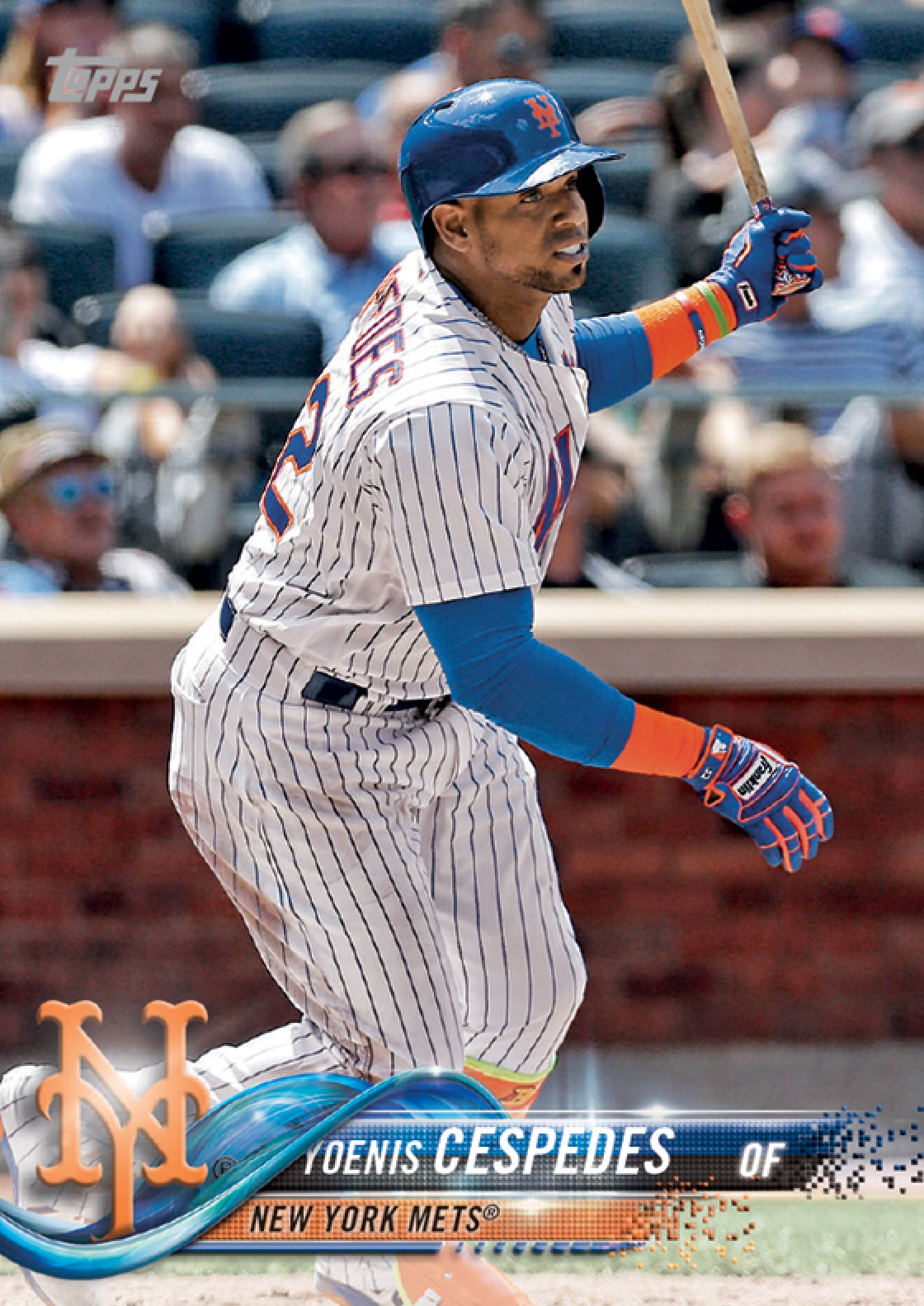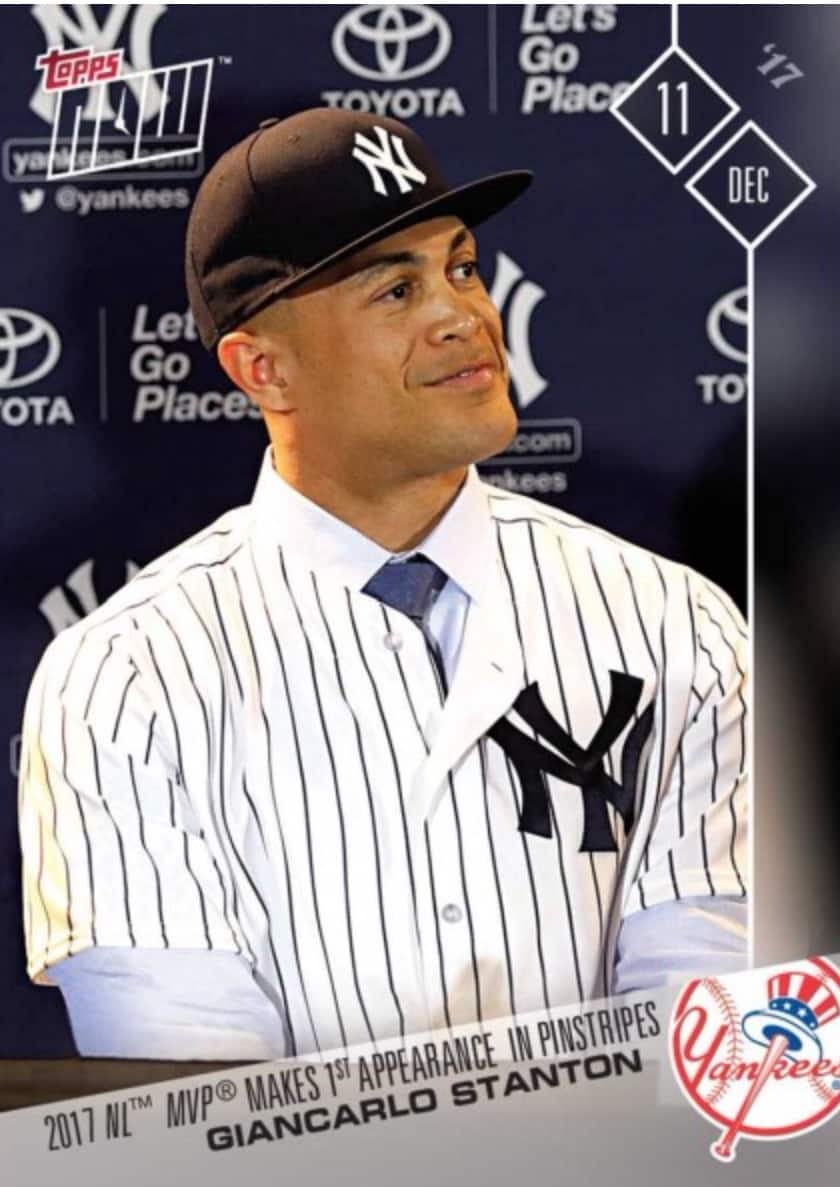 Whether you're a Yankees fan and you pull out an Aaron Judge, Giancarlo Stanton or Gary Sanchez card or you're a Mets fan and you get your hands on a Noah Syndergaard, Yoenis Cespedes or Jacob deGrom card, there is excitement, mystery, and intrigue that comes with every pack.
Happy Opening Day and happy card collecting everyone.