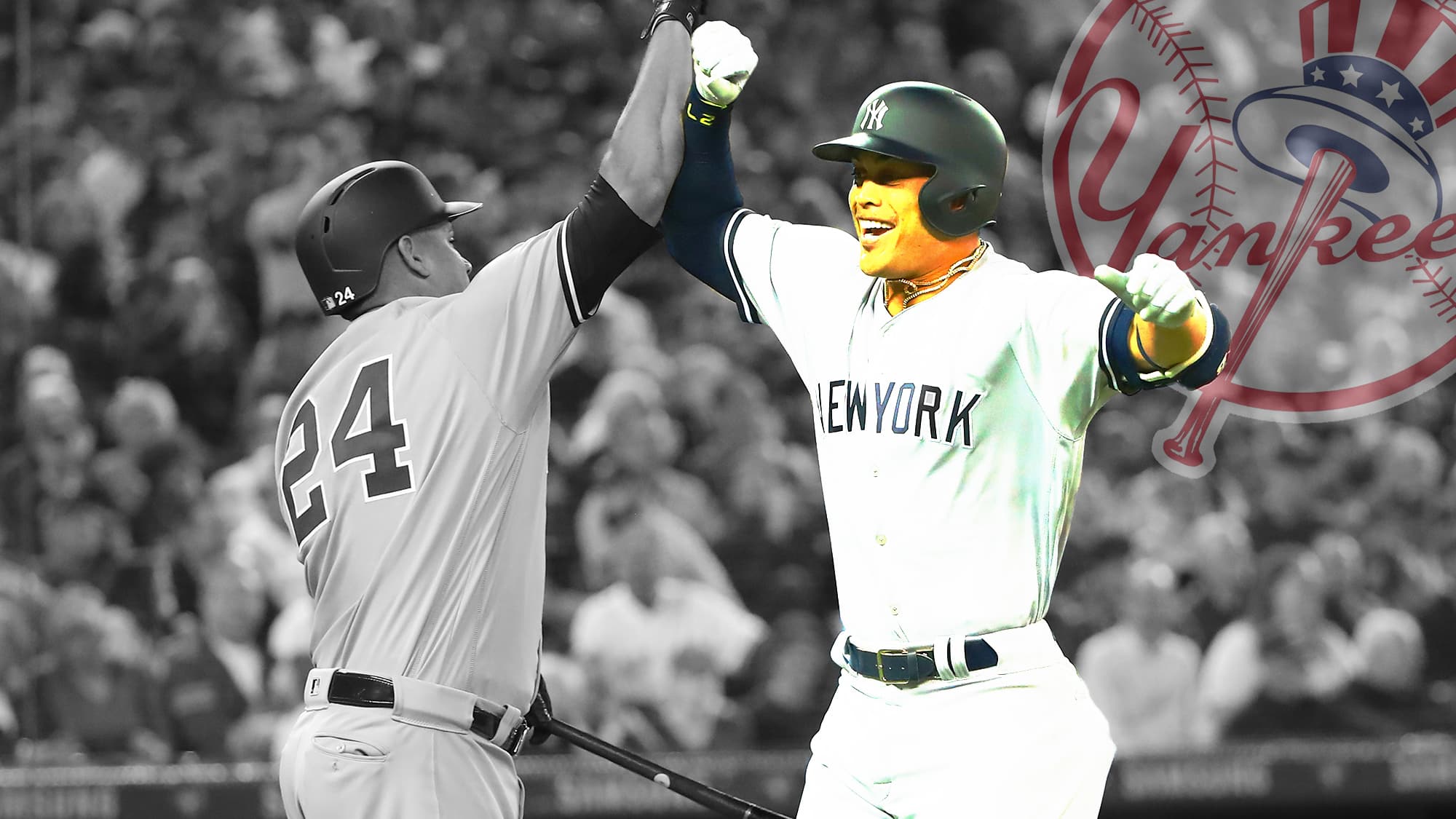 New York Yankees slugger Giancarlo Stanton decides to smack his first home run in his very first at-bat with the Bombers, a two-run variety.
Yes. Yes, it is. This is one way to properly introduce yourself to a new team, league and fan base.
New York Yankees slugger Giancarlo Stanton decided to officially introduce himself to fans of the Bombers with a record-breaking opposite-field shot in Toronto against the Blue Jays on MLB 2018 Opening Day:
Yeah, this will get it done. A Statcast record HR in going the OTHER way of 117.3 mph. Giancarlo Stanton puts the Yankees up early.. #PinstripePride pic.twitter.com/uqEAhpqkSh

— Elite Sports NY (@EliteSportsNY) March 29, 2018
Of course @Giancarlo818 homered on #OpeningDay … in his first at-bat.

UNREAL. pic.twitter.com/ypnmSeyaD8

— MLB (@MLB) March 29, 2018
It's record-breaking due to the fact it's the hardest hit home run ball to the opposite field during the Statcast era (117.3 mph).
He homered with Brett Gardner on base and just after Aaron Judge failed to move him over out of the two-hole, but Judge's post-home run reaction was priceless. Perhaps he now fully understands what's on the horizon for the closest modern version of Murderer's Row.
Right now, the Yankees remain on top of the Blue Jays by the score of 2-0 in the top of the fifth. Luis Severino looks strong, having only allowed one hit, two walks while striking out four in four innings pitched.
Other Yanks hitters to collect a hit are Judge, Aaron Hicks and Brandon Drury. It remains a pitchers' duel with Severino putting up scoreless frames against J.A. Happ, whose only real blemish was that Giancarlo Stanton bomb.