Miguel Andújar is going off down in Spring Training, but no matter what he does, his status with the New York Yankees might already be set.
Miguel Andújar is putting on quite a show down in Tampa as he vies for the third base position with the 2018 New York Yankees.
The 23-year old has four home runs, eight RBI, and is hitting .308 in 23 at-bats this spring—prior to his 0-for-4 against the Mets on Wednesday, he was hitting .421.
He's arriving before our very eyes—similarly to former Yankee bust Rob Refsnyder.
In Andujar's short MLB stint last year, he had four hits, two of them doubles, in seven at-bats.
However, the Yankees acquired 25-year old infielder Brandon Drury last month from the Arizona Diamondbacks in a three-way trade with the Tampa Bay Rays. In that trade, the Yankees sent Nick Solak, the fifth-best second base prospect in the minors per MLB.com, to their division foe and shipped right-handed pitcher Taylor Widener to Arizona. The Diamondbacks also received Steven Souza in the deal.
The Yankees got rid of two prospects who they were high on to receive Drury who, as Brian Cashman pointed out, the team has been interested in for years. "We have been looking at Brandon Drury for quite some time," Cashman told John Harper of the New York Daily News. "I tried to get him years ago through (former GM) Dave Stewart before that from (another former GM, the late) Kevin Towers."
While Andujar is the second-best infield prospect the Yankees own, behind Gleyber Torres, the Yankees did not acquire Drury and Danny Espinosa by accident.
While Espinosa, who hit just .173 with three teams in 2018, has a less-than-likely chance of making the big league club for Opening Day, the Yankees still have three other infielders, aside from Didi Gregorius and Greg Bird, who could make the 25-man roster on Mar. 29 in Ronald Torreyes, Tyler Wade, and Tyler Austin.
Torreyes filled holes quite nicely in several players' absence last year – while earning 336 plate appearances due to the absences of Gregorius and Starlin Castro, as well as being plugged into lineups on starters' days off, he compiled a .292 batting average.
Wade struggled in his 30 games in the big leagues, slashing .155/.222/.224, while Austin, who made his debut in 2016, holds a .236 career average in 123 at-bats.
Andujar has been the best hitter of the bunch, but the knock on him has always been his defense.
However, Aaron Boone has mentioned that Andujar's defense is better than he had expected, while Brendan Kuty of NJ Advance Media had been practicing throwing across the diamond with his eyes closed to work on muscle memory and footwork.
The Yankees already had a lot of infielders—they then acquired one who they seemingly have been wanting for a long time. We all know what happened the last time the Yankees acquired an infielder in a three-way trade with the Diamondbacks.
While Andujar is this close to showing what he can do at the Major League level, he could be the next Rob Refsnyder.
Refsnyder earned at least a .300 average in six of nine different Minor League stints, including the Dominican Winter League. In 290 Triple-A games, Refsnyder has slashed .294/.374/.425. He even racked up a .302 average in his first 16 games with the Yankees and was even the starting second baseman for the club in the 2015 American League Wild Card Game.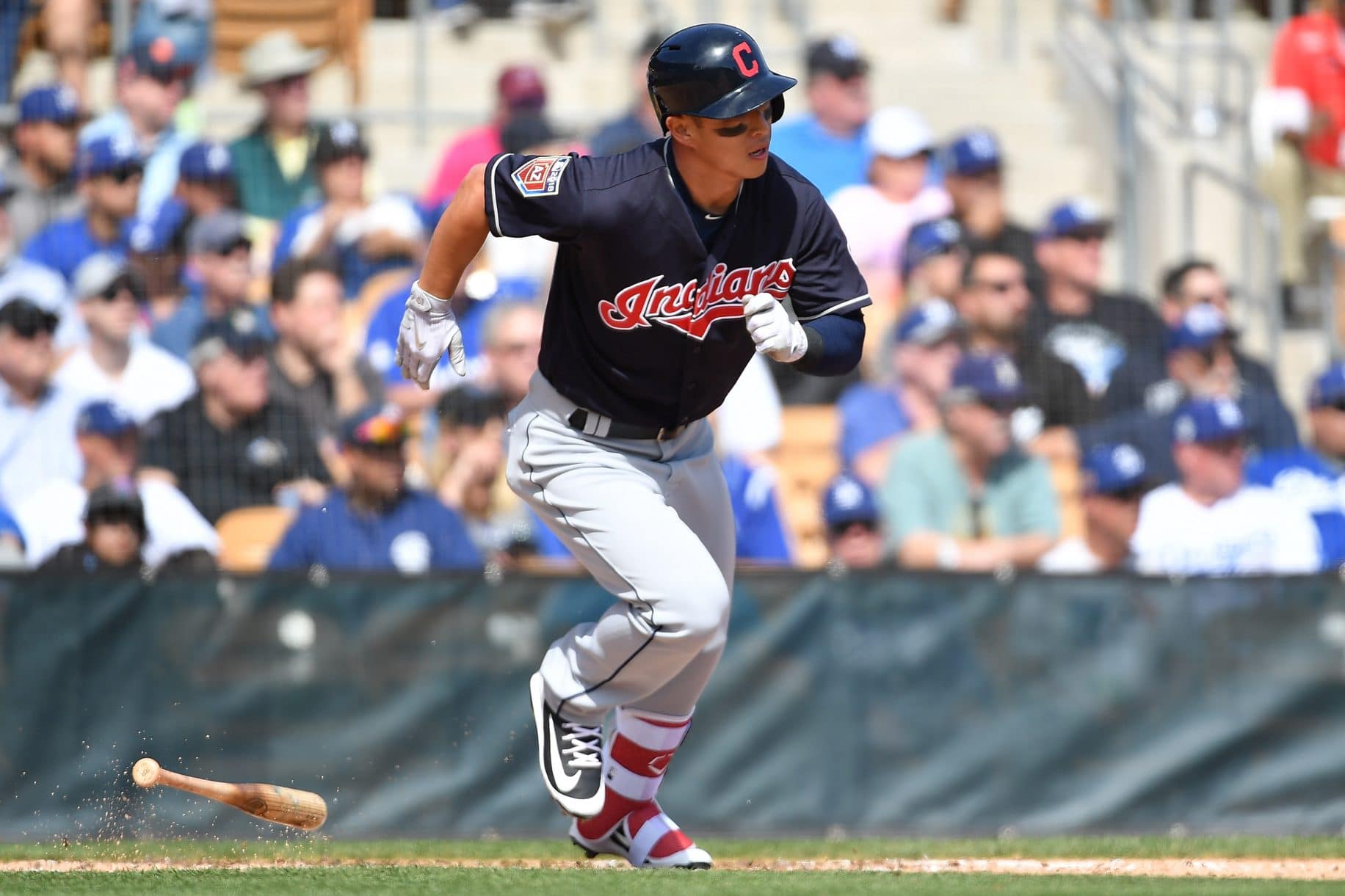 However, in 214 plate appearances in pinstripes in 2016 and 2017, he hit just .228 and could never find his niche in the field. The Yankees wound up designating him for assignment and traded him to Toronto.
Ironically enough, Refsnyder was the one who grounded out for the Blue Jays to give the Yankees its 2017 postseason berth.
Now at age 27, Refsnyder is in Spring Training with the Cleveland Indians, trying to find a spot on their Major League club, after being a possible solution to plug in the middle infield holes left behind by Derek Jeter and Robinson Cano that were, at the time, being filled in by guys like Brian Roberts, Stephen Drew, and Brendan Ryan.
As Pinstripe Alley pointed out last year, Refsnyder made many headlines in late 2014 and early 2015 as potentially one of the first homegrown prospects the Yankees could have breaded into a professional stud in a long time.
However, the Yankees then acquired Gregorius and Castro, eliminating him from being a primary infielder with the Yankees. Then came the emergence of Aaron Judge, which knocked Refsnyder out of a potential right fielder's position.
Andujar's path to the Yankees is eerily similar to Refsnyder's – logjam in the infield, struggles with defense, and great numbers in the minor leagues.
While Andujar is making heads spin in Tampa, similarly to how Refsnyder did less than just four years ago, the Yankees have a lot of options that they already like – a lot.