The New York Yankees have officially signed first baseman Adam Lind who smacked 14 home runs last season for the Washington Nationals.
The backup first baseman competition has a new addition to the frenzy.
The New York Yankees signed 12-year veteran player Adam Lind to a minor-league deal on Friday morning, providing more depth at first base behind starter Greg Bird. He's also extremely excited to get going, via Mike Mazzeo of the New York Daily News.
"Great opportunity, it's the right situation for myself," Lind said. He said he had one other minor-league offer, but elected to join the Yankees.
Lind is coming off a nice year in 2017 that saw him bat .303 with 14 home runs and 59 RBIs in 116 games played for the Washington Nationals.
Last season, Lind split time between left field and first base for the Nationals. Lind made 30 starts as a first baseman and 25 as an outfielder, while also making six starts as a designated hitter for Washington during interleague play.
Lind was a great weapon for the Nationals off the bench, hitting four pinch-hit home runs in 45 appearances as a pinch hitter for Washington. The Muncie, Indiana native collected 16 hits overall as a pinch hitter in 2017.
The addition of Lind gives the Yankees a proven veteran at first base, who has experience and has done well in a backup role.
Tyler Austin was the leading candidate to back up Bird coming into this season, but he now has competition. The 26-year-old has shown some pop during his time at the Major League level, belting seven home in 51 games played for the Yankees.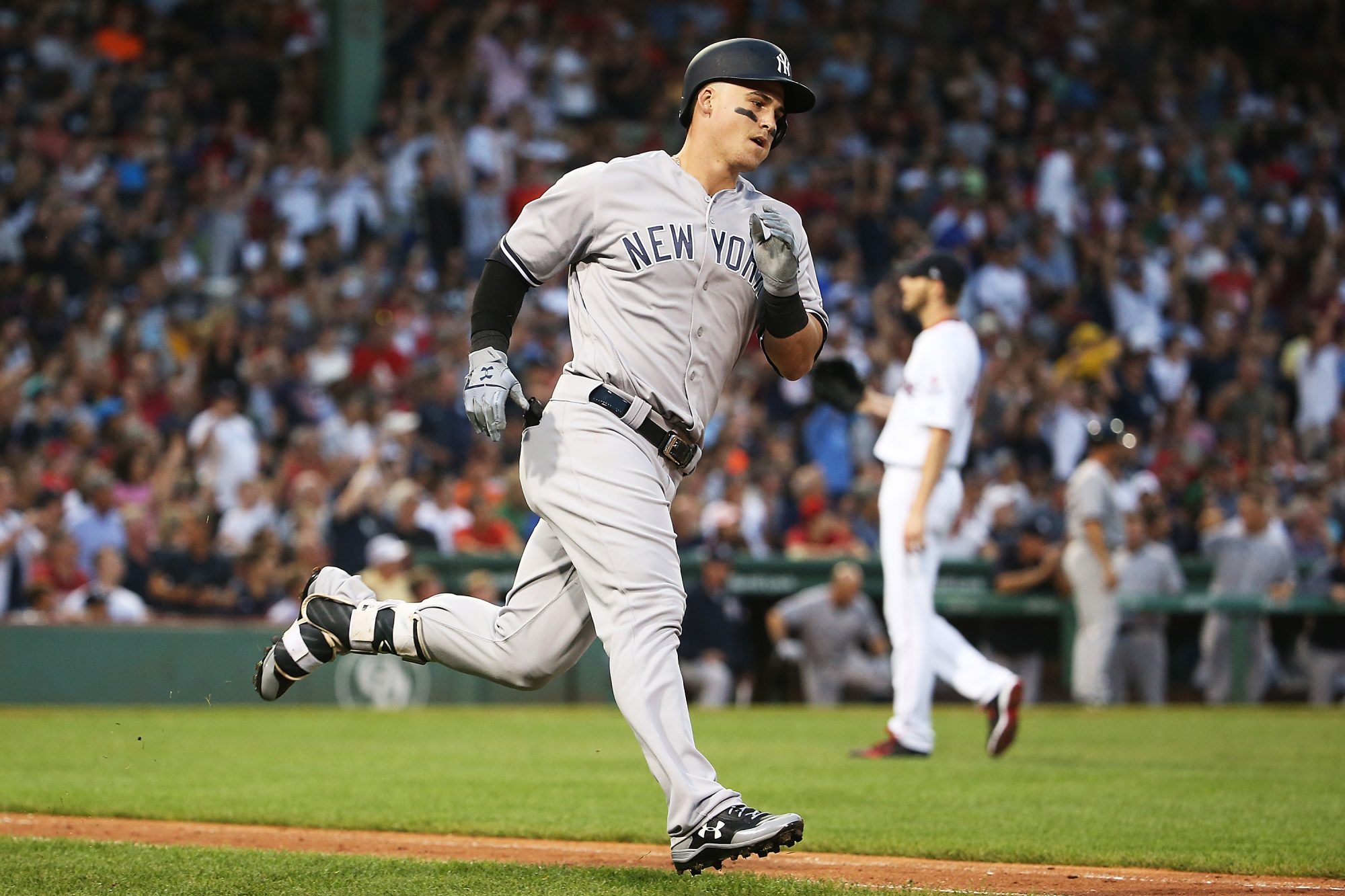 Austin's biggest issue, though, is his health. He fractured his right foot in spring training last season, which placed him on the 60-day disabled list to begin the season.
After making his return in late June last year, Austin sustained another injury, this time a strained hamstring that kept him out until August. Because of Austin's injury history and limited time in the majors, it looks like the Yankees felt like they couldn't count on Austin and decided to sign Lind.
Recently acquired utility player Brandon Drury is also considered another option for the Yankees to back up Bird at first base but will probably take a starting spot elsewhere.
Lind's contract states that he has an out clause if he doesn't make the team out of camp, reports MLB.com's Mark Feinsand.
The Yankees have signed Adam Lind. Cashman says he has an out at the end of camp. "It's an insurance policy, obviously." Already passed his physical; was at the free-agent camp in Bradenton.

— Mark Feinsand (@Feinsand) March 2, 2018
If Lind does win the backup first baseman job, he could be a great tool for the Yankees off the bench.
A lefty-hitter with home run power can be a great weapon to have in Yankee Stadium as we have seen in years past.