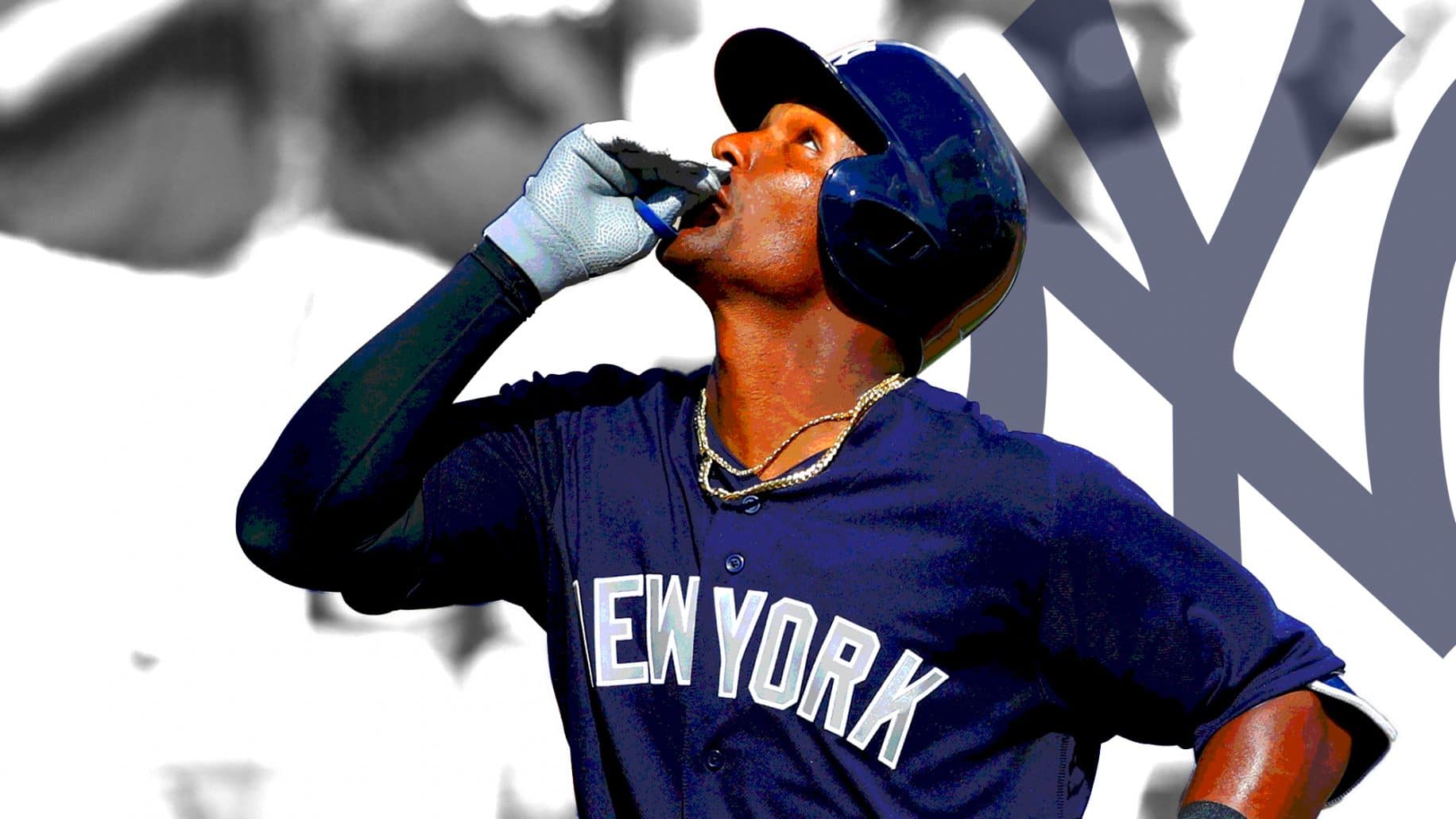 New York Yankees young infielder Miguel Andujar smacks two more home runs on Thursday as his spring is turning into one sensational baseball story.
The kid is simply amazing everybody right now down in the Grapefruit League and on Thursday, he added to his brief Spring Training legend.
New York Yankees young infielder Miguel Andujar smacked two more home runs on Thursday against the Philadelphia Phillies. He accomplished the feat on just two pitches.
Jump on the hype train @Yankees fans, @MAndujarPapa has two homers today and four in #SpringTraining. pic.twitter.com/8mTjEEvJbR

— MLB (@MLB) March 1, 2018
The first came in the second inning against Phillies starter Nick Pivetta. The second, also coming in the solo-shot variety, came in the third inning against Pedro Beato.
Young Andujar now has four total home runs this spring. It's not even March 3 yet and the kid is already wowing the entire landscape of baseball.
The timing couldn't be better, either. With Brian Cashman's addition of veteran Brandon Drury, Andujar is battling for one of the two open infield positions come Opening Day. It's Andujar, Drury and phenom Gleyber Torres who, suddenly, is following Andujar's lead down in Tampa as of this moment.
Speaking spring, the Yanks are currently battling the Philadelphia Phillies again, on Friday. Interestingly enough, the Bombers lead 4-3 in the top of the seventh thanks in part to young Andujar who's already collected a two-run double.
In six total games, Andujar's sporting a line of 7-for-17 with four home runs and seven runs batted in.