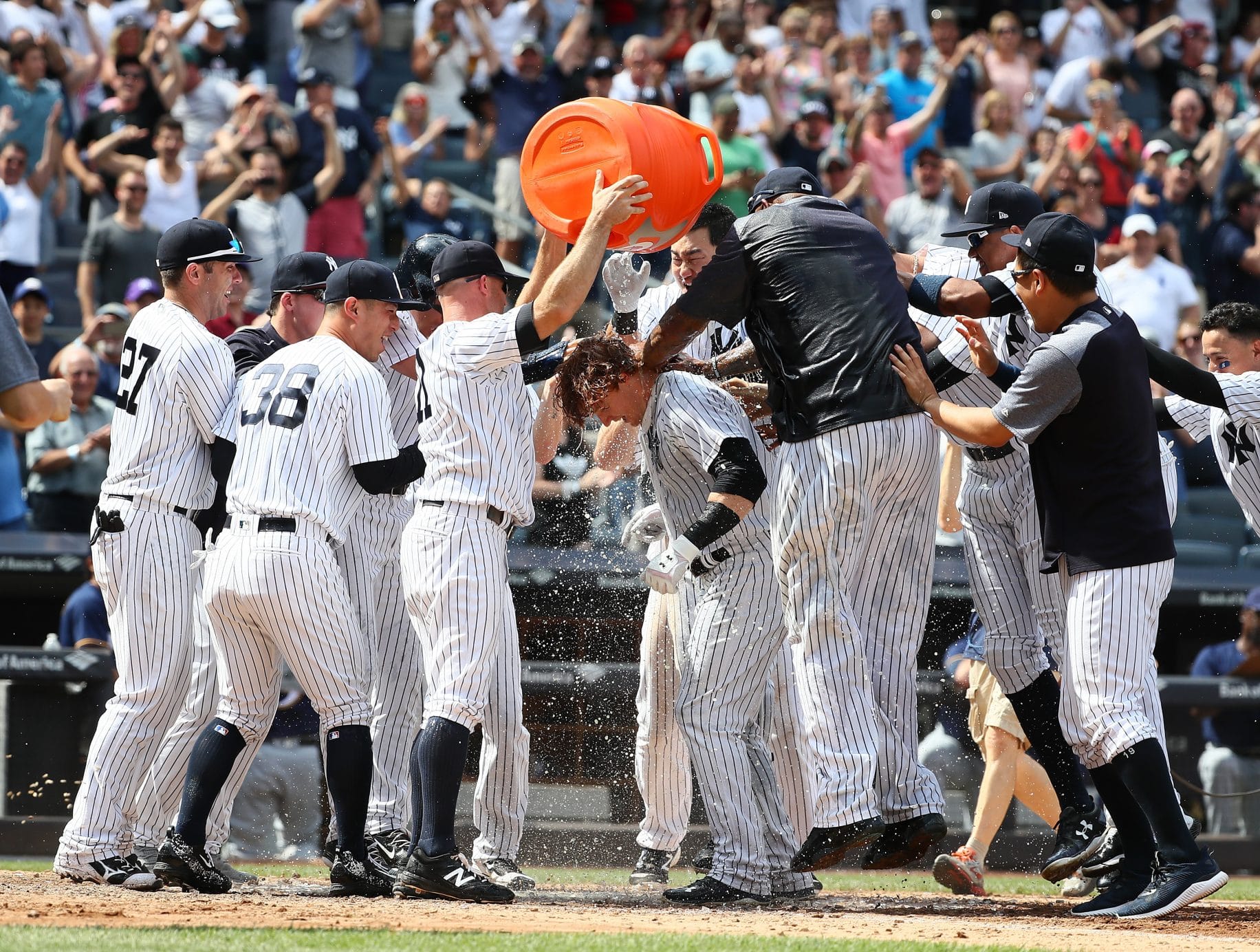 While many New York Yankees players have taken to spring training, Clint Frazier hasn't just yet. But according to his recent posts on Instagram and Twitter, he's prepping for a starting spot this season.
Give the New York Yankees credit when it comes to Clint Frazier. They were given several opportunities to trade him away for immediate needs and yet, they stuck with the promising prospect, despite the crowded outfield.
It looks like it's paying off. Frazier has been lighting up the batting cages this offseason, showing that Red Thunder has a lightning-fast bat that the Yankees will get a chance to see this season.
just trying to keep the rivalry going pic.twitter.com/PkAPt2rhhI

— Clint Frazier (@clintfrazier) February 7, 2018
Wednesday afternoon, Frazier posted on his personal Twitter a video of him cranking a ball in the batting cage, only to be shown in a simulation to be launching the ball over the Green Monster.
With the caption "just trying to keep the rivalry going," we know Frazier is ready and willing to do the Yankees proud. He's clearly a competitor on the field and does some pretty insane training in the offseason.
my guy @atlaftermath15 serving me up hot cakes for lunch today ? pic.twitter.com/jeGzgBPANz

— Clint Frazier (@clintfrazier) January 31, 2018
Offensively, Frazier has been putting in work this offseason, as shown above. In his debut last season, he appeared in 39 games while posting a lackluster .231/.268/.448 line. What isn't listed in the numbers, however, is just how dynamic his debut was.
Frazier got his first start on July 1 against the Houston Astros. In his very first game, he went 2-for-4 with his first major league home run. While the Yankees lost that game, he set a precedent for what they should expect in the future.
Besides his debut, he has some other memorable performances in his short time in pinstripes last season, including his 3-for-4 performance on July 8 against the Milwaukee Brewers, which concluded with a three-run walk-off shot.
So far this offseason, Frazier has shown that he's ready to work hard and get results. If his offseason work looks this good, imagine what he'll do in the regular season.
Keep working, Red Thunder. If we get to see this in the regular season, you'll be a wonderful addition to Murderer's Row 2.0.