Over the past few seasons, the talk of the demise of the Tom Brady and Bill Belichick era have been premature and exaggerated.
The New England Patriots were left for dead after their 41-14 blowout loss to the Kansas City Chiefs in Week 4 of the 2014 season, and last season when Rob Gronkowski was lost for the year due to herniated disk, many wrote them off for having any chance to win the Super Bowl 51.
But in each instance, the Patriots would go on to win the Super Bowl, proving the doubters wrong, and continuing with their infuriating dominance.
But now, there's a strong sense that things are different, and that the reign of terror featuring the greatest quarterback and coach duo will come to an end following Super Bowl 52.
Don't believe it? Just wait and see just what the Patriots are looking at next season.
1. Patriots are losing their two coordinators
Super Bowl 52 will be the last game for defensive coordinator Matt Patricia and offensive coordinator Josh McDaniels, who will likely be taking head coaching jobs with the Detroit Lions and Indianapolis Colts respectively.
Ironically, the Patriots have dealt with losing their top two coordinators before following Super Bowl 39 when they defeated the Philadelphia Eagles 24-21. Defensive coordinator Romeo Crennel left to coach the Cleveland Browns, and offensive coordinator Charlie Weis went on to coach the Notre Dame Fighting Irish.
Following the departure of Crennel and Weis, it would take the Patriots three years to make it to another Super Bowl, and 10 years to win one.
As great of a mastermind as Belichick is, it pays to have great assistant coaches on your staff.
Patricia and McDaniels are masterminds at their side of the football and their absence will be greatly missed. Based on the dominance they've had with them, it may take years for the Patriots to find adequate replacements. By the time they do, Brady and the 65-year-old Belichick may both be retired.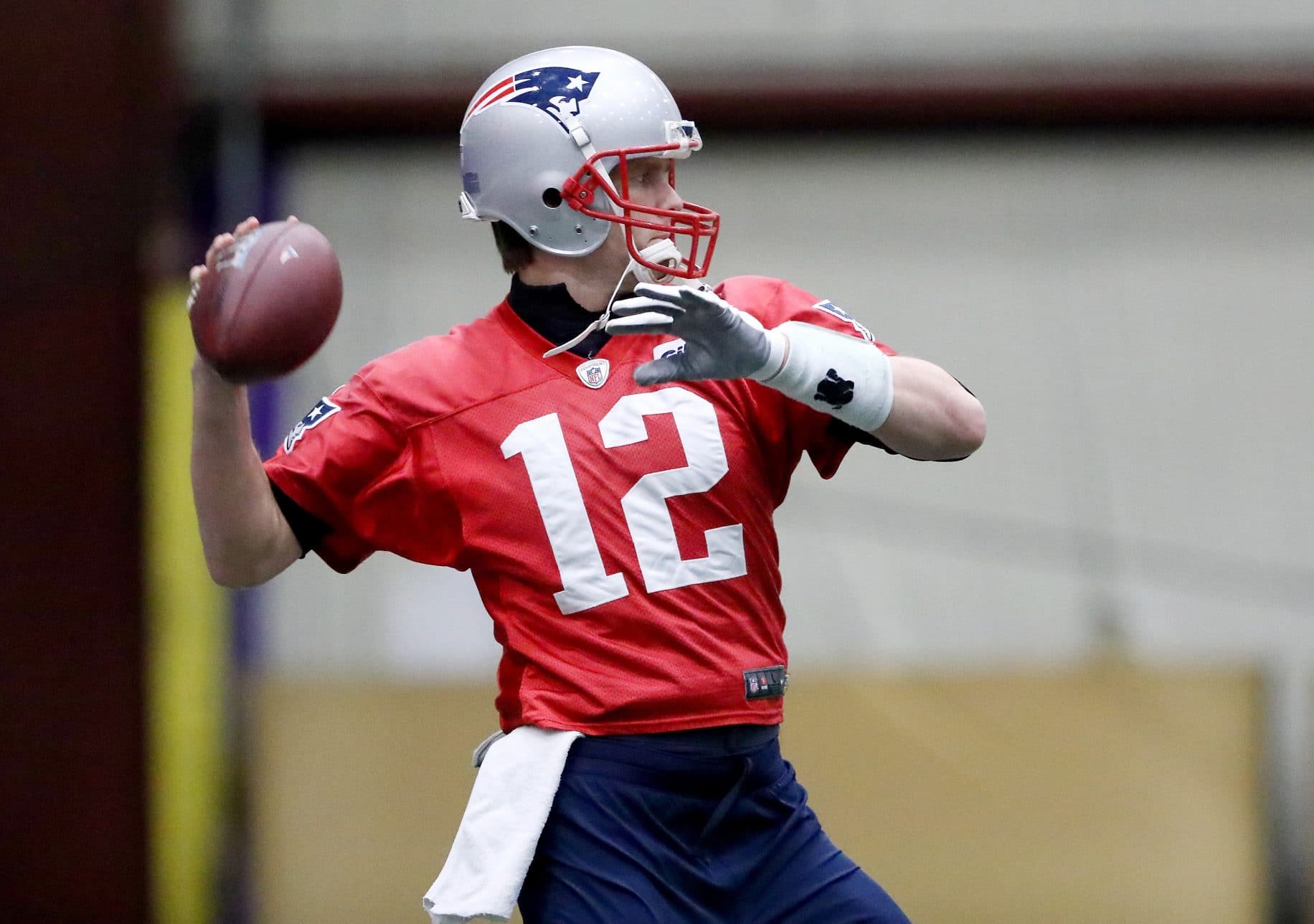 2. Tom Brady will turn 41 in August
Brady is defining the odds play playing at an elite level at age 40. He has taken his workouts and diet regimen to a new level to help prolong his career.
But eventually we all succumb to Father Time, and we saw Brady's play slip during the second half of the season.
For the first eight games of the season, Brady averaged 317 passing yards per game, had an average quarterback rating of 106.47, while throwing 16 touchdowns to just two interceptions. The last eight games of the season, he averaged 254 yards per game, had an average QBR of 98.72, and threw 16 touchdowns and six interceptions.
Fellow all-time great quarterback Brett Favre had one of the best seasons of his career in 2009 at age 40, throwing 33 touchdowns to just seven interceptions, and had a career-high quarterback rating of 107.2. The next season he fell off the cliff, throwing just 11 touchdowns, 19 interceptions and had a quarterback rating of 69.9. He would retire after that season.
Brady's decline may not be as rapid and sudden as Favre's was, but his decline is inevitable. Unlike the 2007 Patriots, Father Time is undefeated.
3. Friction between Belichick and Robert Kraft
For the first time since becoming the Patriots' head coach and the year 2000, there has been legitimate friction between Belichick and Patriots owner Robert Kraft, when it was reported that Kraft forced Belichick to trade backup quarterback Jimmy Garoppolo to the 49ers.
Belichick was grooming for Garoppolo to become the heir-apparent to Brady, but Kraft demanded that he trade Garoppolo over speculation that Brady didn't feel comfortable with him as the backup.
There's also conflict on who deserves more credit for the Patriots' dominance over the last 16 years. Due to this, Belichick may be willing to leave the Patriots to prove that he can win elsewhere.
The status of Belichick's contract is unknown as he and the Patriots have kept that under wraps. But it's not unfathomable to think that he might leave the Patriots following next season.
So Patriots fans, cherish your team playing in the Super Bowl on Sunday, because it might be a while before you see it again.
Giants fans, hang in there. This might be the last time you'll hear about those darn dominant Patriots for a long while.