The Super Bowl is all about the football, right? Wrong. It's all about the fun prop bets that go down at all the Super Bowl parties.
The Super Bowl has transitioned from the biggest sporting day of the year to the biggest gambling day of the year. What makes the Super Bowl so much fun to gamble on isn't the game itself.
There are prop bets for practically everything, including if the poor Minnesota weather will be mentioned during the broadcast. There are dozens of props that can be bet on but I chose my favorite ten for this year and I'll give you my advice on where to place your money.
So place those bets! With all that money from winning your fantasy league, there is no excuse not to
1. How long P!nk will sing the national anthem:
Over two minutes -140
Under two minutes – even
Advice: The average length of the singing of the last 12 national anthems at the Super Bowl has been 1:58. Smart money would tell you to go with the under but what fun is that? I am thinking P!nk will try to show off her vocals and stretch the national anthem out for well over two minutes. The game is indoors so the weather won't be a factor and she won't try to rush through it because it is too cold outside. Bet the over
2. Coin Toss:
Heads -105
Tails -105
Advice: Tails never fails. Over the last four Super Bowls, the coin has landed on tails. It's kind of a no-brainer to bet on tails because if you pick heads and it lands on tails, anyone near you will say "tails never fails." There wouldn't be a saying if it wasn't true, right? Bet on tails.
3. Who will be shown first?
Tom Brady -200
Nick Foles +150
Advice: You can look at this two ways. Captain American aka Tom Brady is either loved or hated by people and the cameras love the guy. He is the best quarterback in NFL history and he isn't too bad to look at either. Whenever you watch a Patriots game, the cameras are always on him and it doesn't matter if the team's defense is on the field.
The second way to look at it is America loves an underdog and that is Nick Foles. Ever since Carson Wentz got hurt, Foles has commandeered the Eagles, leading them to two straight wins as underdogs to reach the Super Bowl. The team's strength is the defense but the quarterback is always the face of the franchise. Bet on Tom Brady, he will be the first player shown during the nation anthem.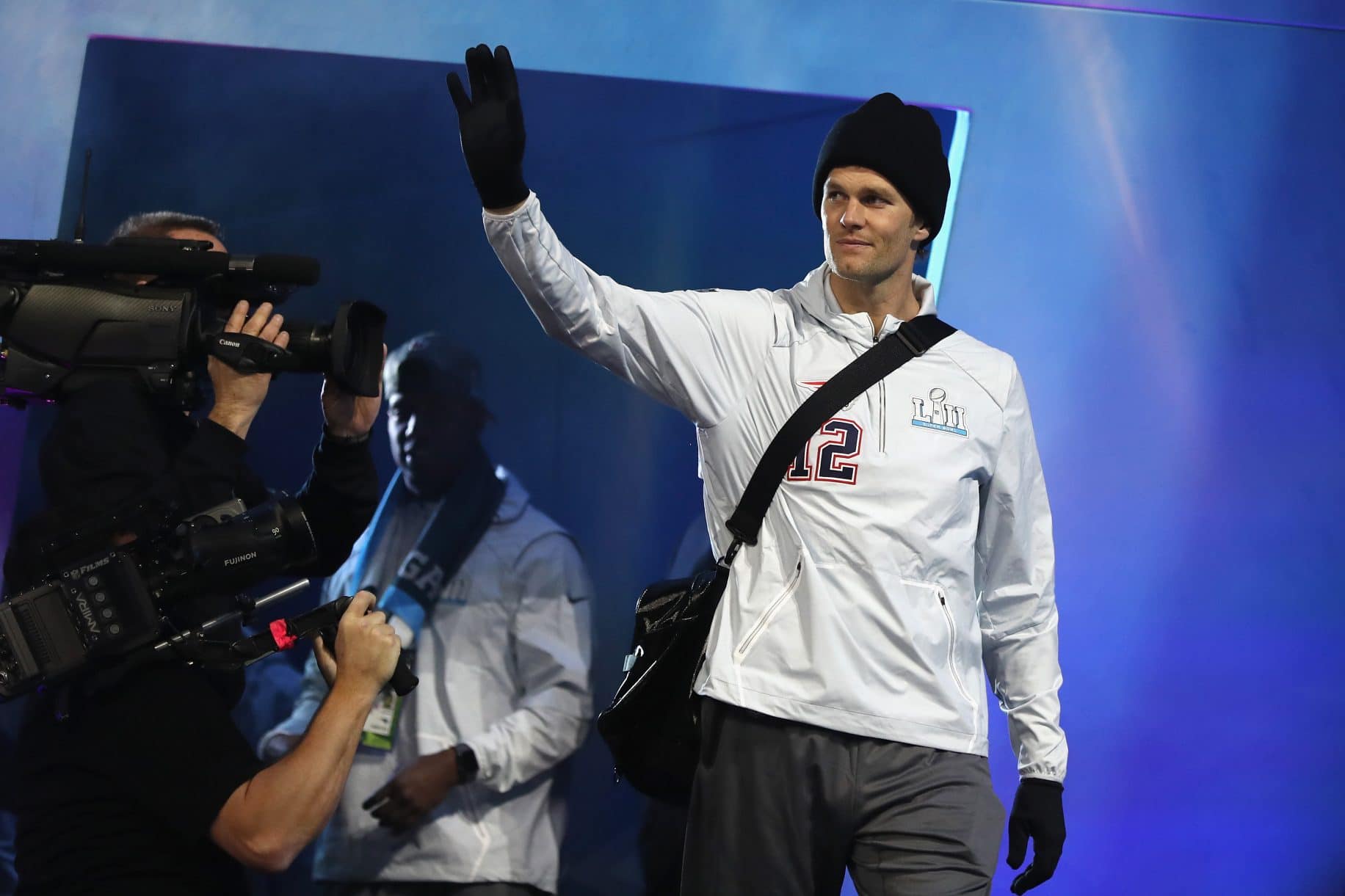 4. Who will score first?
Philadelphia Eagles +115
New England Patriots -145
Advice: Last season the Atlanta Falcons scored the first points of the game and well, we know what happened after that. The Patriots scored first in Super Bowl 49 against the Seattle Seahawks. In Super Bowl 46, the New York Giants scored first against the Patriots. I don't want to bore you with going back any farther but in two of the last three big games that the Patriots have played in, the opposing team scored first.
I am an Eagles fan and all I want is an Eagles victory so I can finally stop hearing about how many Super Bowl titles the Eagles have (it's zero, I know). The Eagles have a strong defense and I am hoping that Nick Foles can keep this hot streak going. I am betting this one with my heart. Bet on the Eagles to score first.
5. What color shirt will Bill Belichick be wearing?
Blue -125
Gray +150
Red +750
White +750
Advice: In the last two Super Bowls that the Patriots have played in Bill has worn blue. The two games against the Giants he wore Gray and Red. He lost in red so I don't think he will be doing that ever again. Blue or gray seem like the obvious answers here and my gut is telling me blue. It's boring and it has the worst return for our money but I am going with blue. Bet on blue.
6. What color shoes will Justin Timberlake wear during the halftime performance?
White -125
Black +175
Brown/Beige +700
Blue +1000
Green +1000
Advice: I am a big Justin Timberlake guy and I know he is big into fashion. In doing a little research and I am seeing that he wears white shoes a lot when he performs. However, I don't think he will be doing the dressed up black suit look and he will go more casual. He is a fan of the Green Bay Packers and I think he will do green just to represent his favorite team. Bet on green.
7. Will another member of *NSYNC perform during halftime?
Yes +200
No -300
Advice: Look, I'm not saying I know every *NSYNC song but if you start playing "This I Promise You," I will jam out pretty hard. This is a pretty easy bet considering that he has already ruled out the possibility of any member of his old boy band joining him on stage. Justin has also said that no other performer besides his band will be on stage with him during the show. Bet on No but my heart wants it to be yes.
8. What color Gatorade will be dumped on the winning coach?
Lime/Green/Yellow +225
Orange +250
Red +275
Clear/Water +375
Blue +1000
Purple +1000
Advice: The Patriots have dumped orange, blue and clear on Coach Belichick over their recent victories but I am picking the Eagles to win this game. In their latest victory versus the Minnesota Vikings the Eagles dumped yellow on Coach Pederson. If the Patriots win this game, then I would bet on Clear/Water but since I am an Eagles fan I can't do this. Bet on Lime/Green/Yellow.
9. Who will the Super Bowl MVP mention first in their speech?
Teammates +200
God +400
City +500
Owner +1000
Family +2000
Advice: This is a tough one. It all depends on who you think will win the MVP. If the Patriots win, chances are it will be Tom Brady. Tom Brady is a big teammate guy and he always seems to talk about them in press conferences. His mom is from Minnesota and his family could be the first thing on his mind if they win. If the Eagles win, there is no way that whoever the MVP is that they don't thank or say this one is for Philadelphia. Bet on the City.
10. Who wins the Super Bowl MVP?
Too many options to list
Advice: It's hard not to bet on a quarterback to win the Super Bowl MVP. In this case, I want to bet on player who nobody is considering. The Eagles are my team and I can't pick against them, even against Tom Brady. If you want a long shot to win the MVP it has to come from the Eagles defense. I am going with Mychal Kendricks because when he is healthy, and he is now for the birds, he is one of the most underrated linebackers in the league. Bet on Mychal Kendricks who is +20,000 to win Super Bowl MVP.