The XFL is making a comeback; Some see it as making the same mistake twice, but the league's return could probably not be more well-timed.
Reboots are all the rage in movies and television these days. Tomb Raiders and Scarface do-overs are in theaters later this year, CBS announced a Murphy Brown revival earlier this week, and, heck, they may be already casting a new Batman as we speak.
Sports leagues, it appears, are not off limits either.
On Thursday afternoon, Vince McMahon announced the revival of the XFL, announcing an intention to "give the game of football back to fans". The league is expected to begin play in January 2020.
McMahon, the outspoken chairman and CEO of World Wrestling Entertainment, has entered this arena once before. While the "X" wasn't meant to stand for anything, it did end up foreshadowing the league's fate.
Formed in 2001, the XFL's debut week earned strong ratings, but the league's schtick of "smash mouth" football, cheesy sideshows, and relative lawlessness quickly wore thin, dooming it to a single season lifespan.
And yet ….a reboot is so, so crazy it just night work.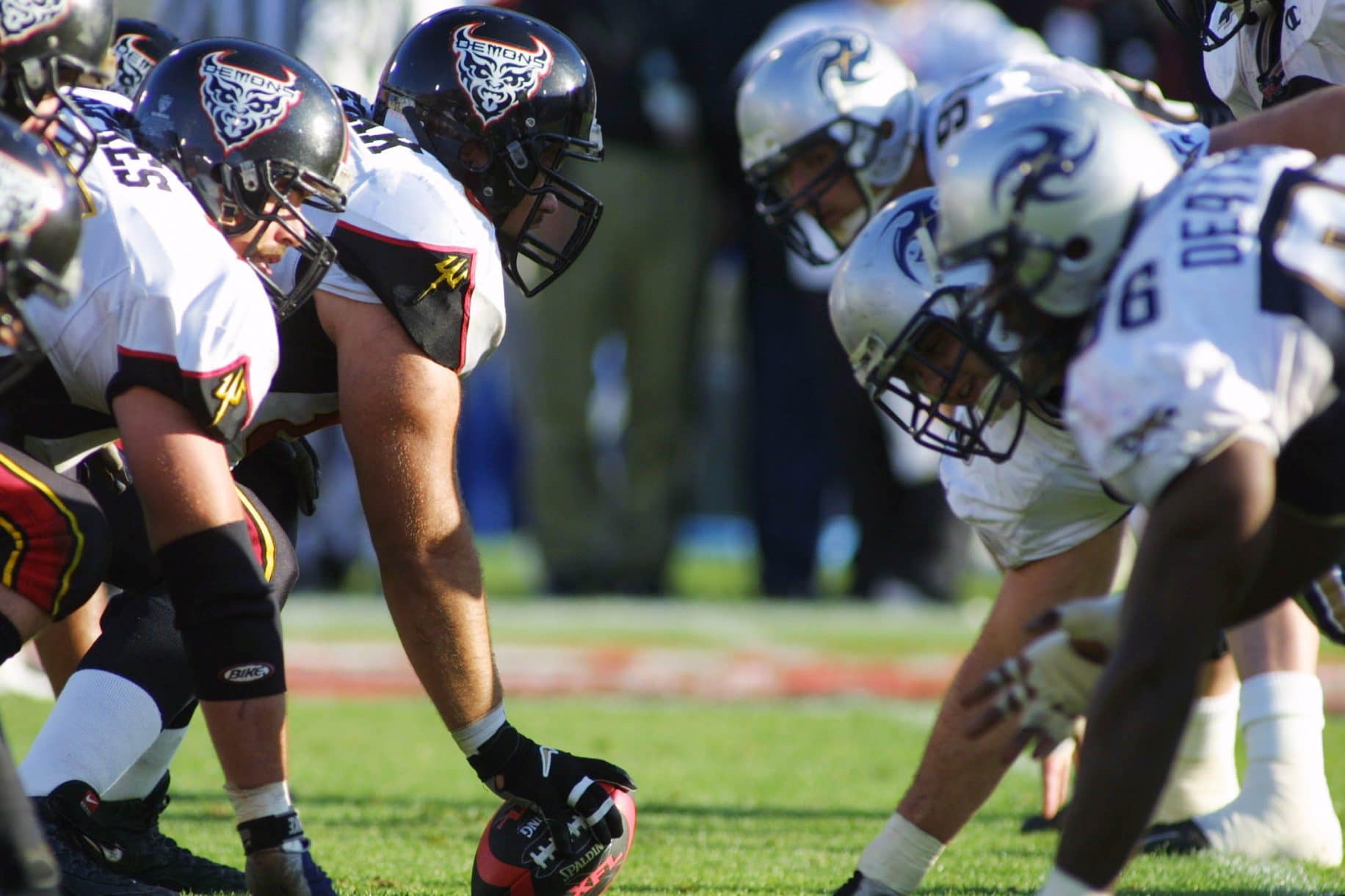 Rage Against the (NFL) Machine
2001 was a simpler on the football landscape. For example, replay reviews were limited to a pair of coach's challenges, Thursday Night Football was restricted to the late stages of the season, and everyone seemed to have at least a general idea of what a catch was.
17 years later, the tide has turned.
There are, indeed, a fair amount of fans that are turned off by the NFL's national anthem protest demonstrations, not to mention groups eschewing the league to protest its treatment of player safety. But the biggest reason that NFL ratings have hit a rare decline could very well be the games themselves, not the pregame or postgame controversies.
In last season's playoffs, eight of the 10 playoff games leading up to a memorable Super Bowl were decided by 10 points or more. NBC's Sunday Night Football, which has become the NFL's featured regular season time slot, saw 10 of its 16 games decided by the same margin. While this ongoing postseason has provided more dramatics, let's not forget a number of Americans voluntarily sat down to watch a playoff game between Blake Bortles and Tyrod Taylor, simply because it had the NFL playoff label attached to it.
Despite the drop in ratings, the NFL's postings are still numbers that other leagues would kill for. The world loves football, and the NFL has operated as a cartel of sorts, never faced with any true competition. Backed by the polarizing McMahon, whose name and legacy allows the revived league to compete in large markets and create headlines, the new XFL probably wouldn't bring the NFL to its knees fully, but it can create a small dent in the monopoly it has created.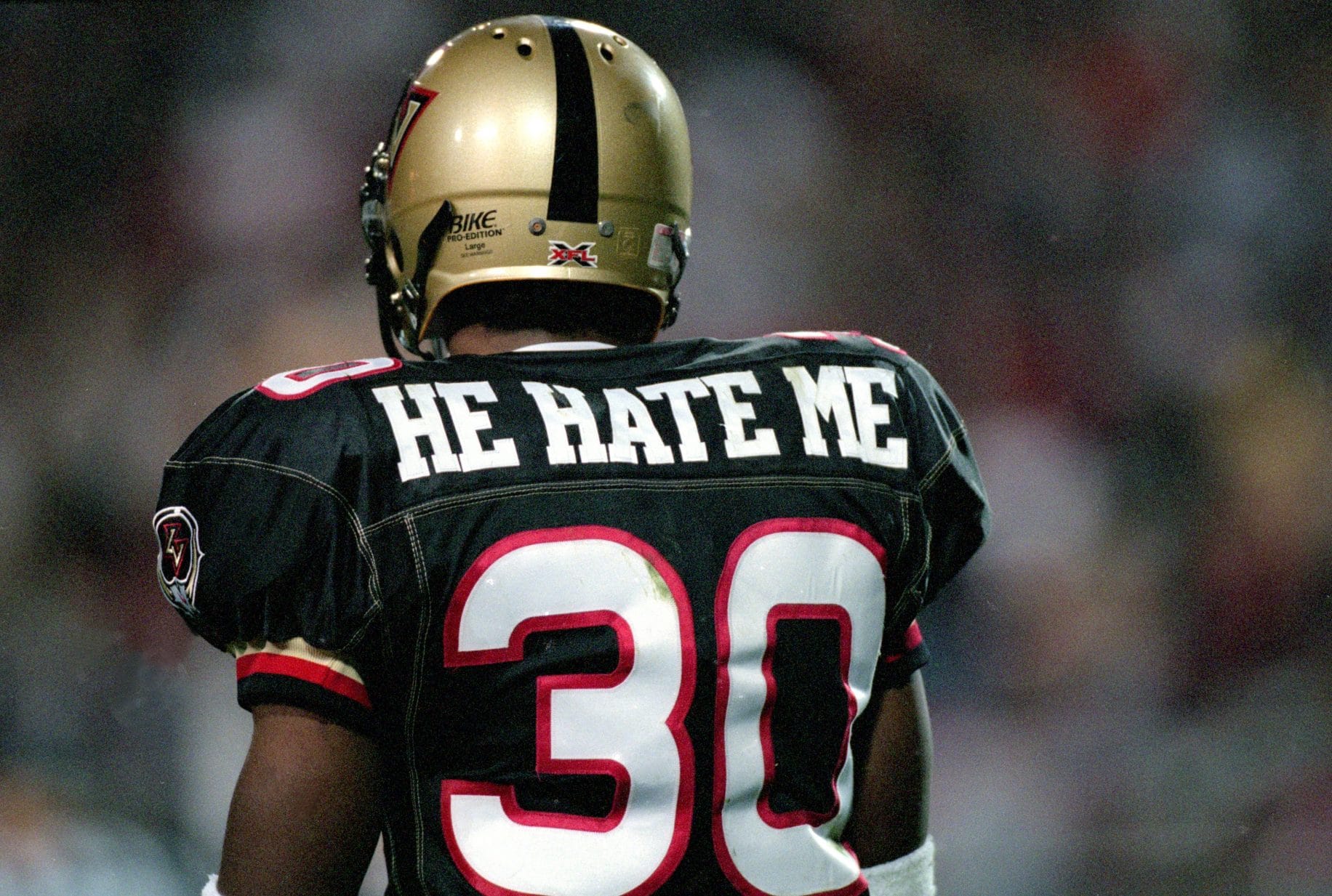 XFL Nostalgia Is At an All-Time High
Much like Tommy Wiseau's The Room, regarded by many as the worst movie ever made, the XFL has maintained a cult status despite its poor quality.
Look no further than ESPN's popular 30 for 30 documentary film series, which released This Was the XFL last February. Directed by Charlie Ebersol, whose father, NBC Sports executive Dick, was one of the league's co-founders, the film earned positive reviews and its initial showing brought in 917,000 viewers (per Showbuzz Daily). Visitors also flocked to the XFL Hall of Fame, a one-day attraction in New York City set up to promote the film.
Hollywood's love of reboots is easy to understand once you view the dollar amounts attached to it. In 2017's final box office tally, reboots Spider-Man: Homecoming and It ranked fifth and sixth respectively, and right behind them was pseudo-reboot Jumanji: Welcome to the Jungle. Each of that trio, who all followed the second installment of the revitalized Star Wars trilogy, The Last Jedi, made over $300 million. Of course, it's a lot to ask the XFL for that kind of revenue, but they prove that nostalgia sells.

The XFL's Impact Is Still Felt Today
In some ways, the XFL never really said goodbye.
Remember when Thursday Night Football tried to force the "Madden cam" on us? You have the XFL to thank for that. To distance itself from traditional football broadcasts, the league made extensive use of the Skycam, the famous wire-suspended, computer-controlled camera which is now a staple of televised football.
If Gregg Popovich is looking for someone to blame for the in-game interviews he faces during every nationally televised game, he can turn to, again, the XFL. Once seen as one of the gimmicks of the league, in-game interviews with coaches and managers are now commonplace during NBA, NHL, and MLB broadcasts, while the NFL has made a habit of conducting sideline interviews immediately before kickoff.
What used to be gimmicks in the XFL are now seen as innovations, things we can't escape in today's world of sports television. It should make those traditionalists, those worried about the league falling into a gimmick induced coma, feel a little less wary about tuning into a game.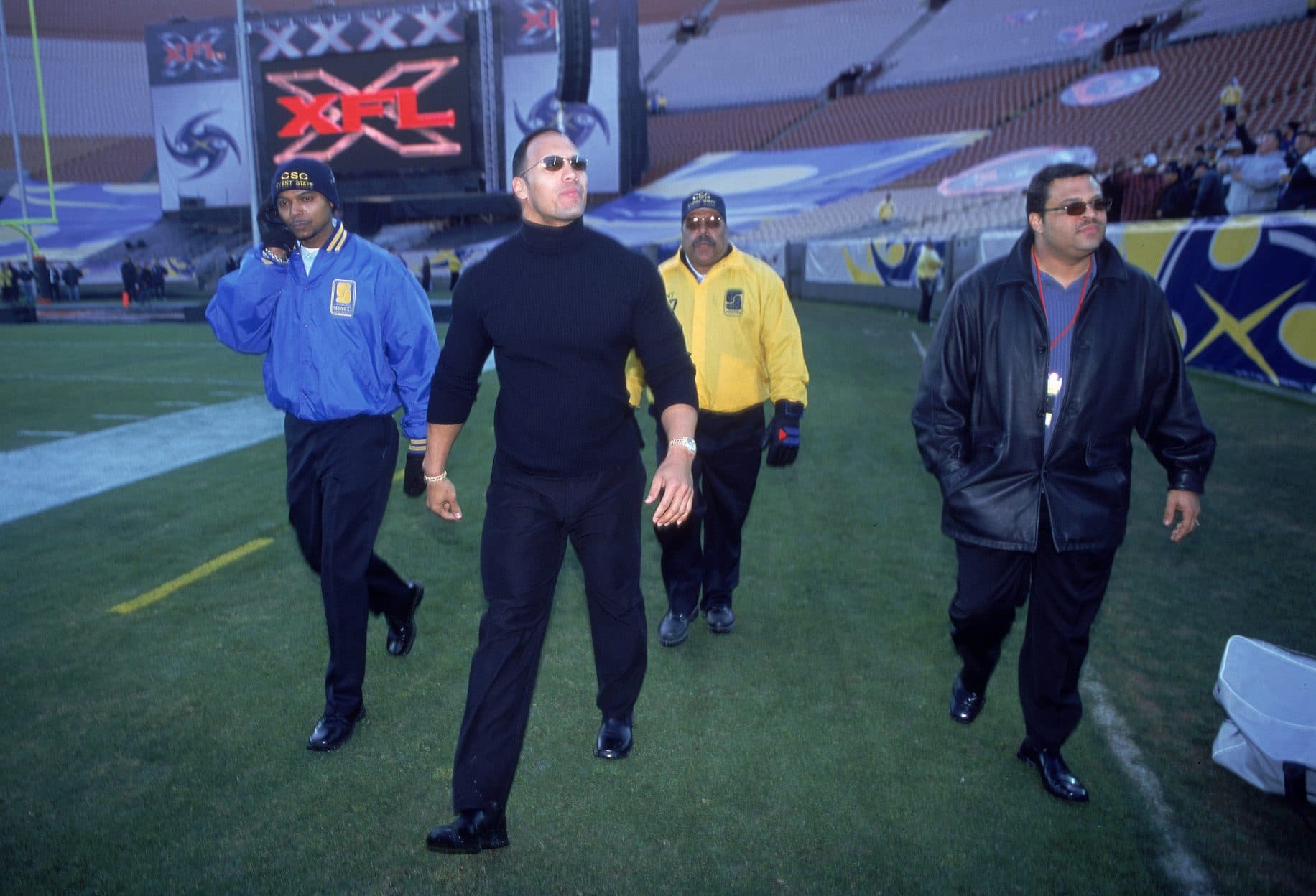 The WWE Has Been "X"-ed
Unlike the original league, which was a 50-50 joint effort between WWE and NBC, this league is fully McMahon's juncture.
"I wanted to do this since the day we stopped the other one," McMahon told ESPN's Darren Rovell. "A chance to do it with no partners, strictly funded by me, which would allow me to look in the mirror and say, 'You were the one who screwed this up,' or 'You made this thing a success.'"
The XFL was created at the height of the "Attitude Era", the late 90's/early 2000's renaissance of professional wrestling that concluded the reign of the WWF (World Wrestling Federation) moniker. The wrestling connections were at the league's forefront, emphasizing the sexier and more violent aspects of the league, as the Federation itself geared itself toward a more mature audience. Wrestling personalities were showcased during the games, and famed ringside announcers Jim Ross and Jerry Lawler were part of NBC's top pairing.
It's McMahon's new business, Alpha Entertainment, that will oversee this iteration, and that's for the better. Football is football, and distancing themselves from wrestling will help, again, keep the traditionalists from fleeing. McMahon emphasized that XFL 2020 will turn away from the gimmicks that permeated the original version, but there are definitely ways to be unique without resorting to wrestling tactics, which remain successful to this day in their own arena. Safety issues and the evolution of head injury and brain damage research would probably render some of the XFL's more well-known tactics, such as no fair catches, null.
One way to raise excitement on a football level is to bring back the league's patented overtime system. Similar to college football's method, each team would get a chance to score from their opponent's 20-yard line, but would only get four chances in a "goal to go" situation. In an added twist, however, if the first team to go would score on, say, second down, the second team would only have two downs to match it.
Geoff Magliocchetti is on Twitter @GeoffMags5490