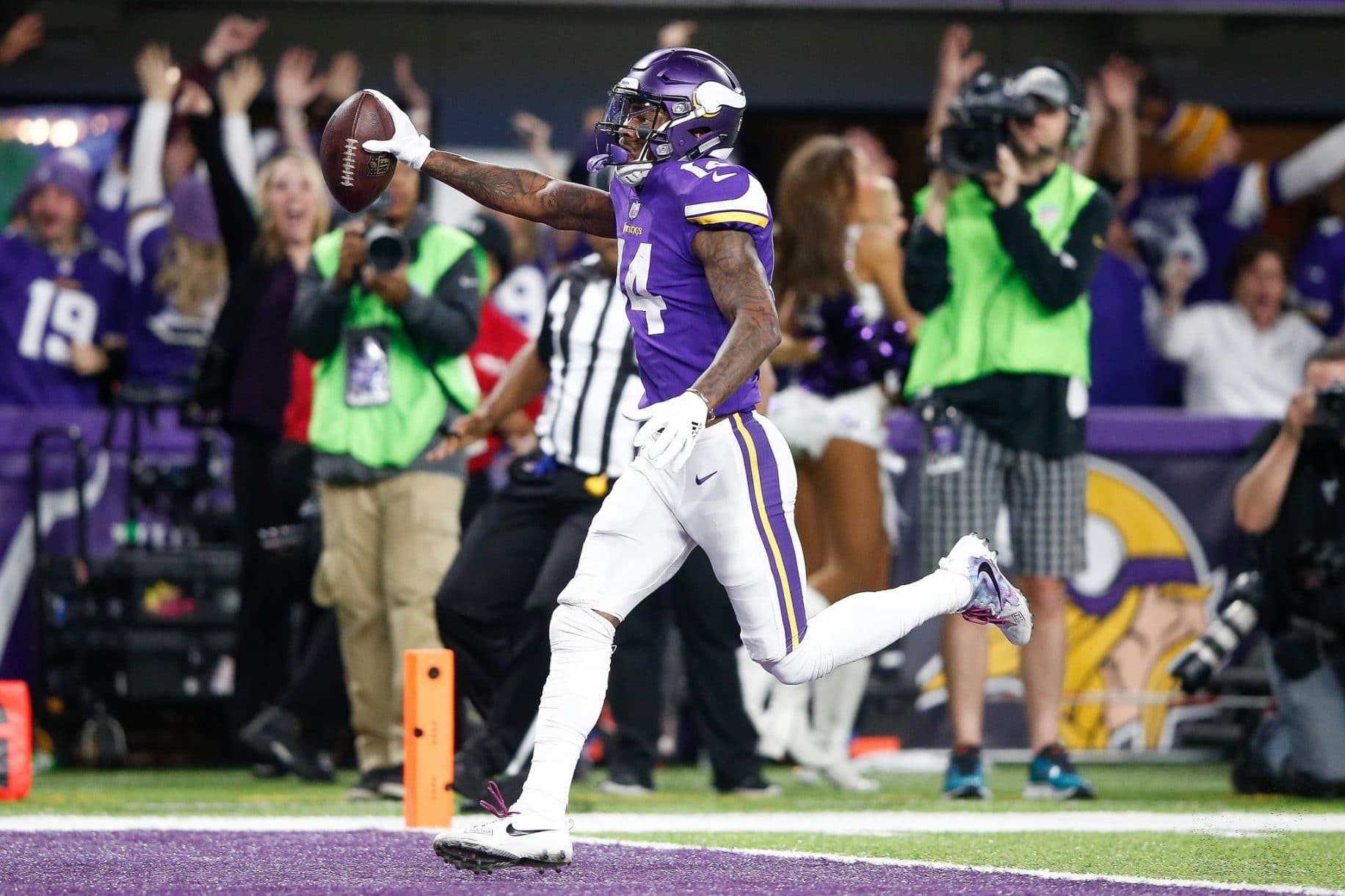 17-point comeback? No big deal for the New Orleans Saints. But for Stefon Diggs and the Minnesota Vikings, their magical season wasn't quite ready to come to a close.
We've seen some incredible comebacks so far this postseason in every round. However, this game between the New Orleans Saints and the Minnesota Vikings is perhaps one of the greatest playoff games you have ever witnessed.
With ten seconds left and the Vikings trailing 24-23, Case Keenum has no choice but to chuck the ball up to his most reliable target in Stefon Diggs. Somehow, most likely an act from above, Diggs' defender flew under the leaping Diggs and gave him a free and clear path to the endzone.
.@STEFONDIGGS FOR THE WIN!!!!!!!!! #SKOL #NOvsMIN #NFLPlayoffs pic.twitter.com/UAoNJ2NJ97

— NFL (@NFL) January 15, 2018
Let's dissect this play. First of all, from the beginning, it was assumed that Diggs would have to battle two defenders to make his way to the end zone. For some peculiar reason, he didn't have to face any.
Second, what in the world was Marcus Williams doing? He was playing it safe. He was trying not to interfere with the play. And ultimately, it earned the Saints an early exit from the playoffs.
Now, let's get back to Diggs' catch, a 61-yard touchdown reception that will be forever be playing on playoff highlight reels for years to come. He went up and he gave everything on the final play of the game. And it all paid off for the Vikings.
I mean, you blow a 17-point lead, you deserve to lose the game. However, for some reason fate was on the side of Minnesota and Case Keenum.
Folks, this is why FOOTBALL is king. #Vikings pic.twitter.com/xzMxE7TIXa

— Elite Sports NY (@EliteSportsNY) January 15, 2018
The 29-year-old journeyman just stuck a dagger in Drew Brees. You can't write this stuff, ladies and gentleman. While all of us were staring slack-jawed at the final moments of this game, so was Keenum.
Even @casekeenum7 can't believe what just happened! #NOvsMIN #NFLPlayoffs pic.twitter.com/2VeAenXFvt

— NFL (@NFL) January 15, 2018
A game for the ages, it is also a game that the Philadelphia Eagles are likely watching and cursing under their breath. Watch out, Philly, this team is blessed with luck. They're bringing that luck to Philly next week.
On another note, did that really happen? Was that a dream?
Nope, it was just the reason we love this sport so much.