The offseason is in full swing (pun absolutely intended) and besides the insane workout video of the newest New York Yankees addition, Giancarlo Stanton, other players are putting in some hard work to be prepared for Opening Day.
One thing about being a New York Yankees player is that you constantly have the media hounding you. For Gary Sanchez, his successful sophomore season last year was brought into question when it came to his defense.
Have no fear, boys and girls! Gary Sanchez posted on Instagram Saturday to show part of his offseason regimen, which includes some work on the defensive end.
Look at that framing job. Look at that dedication. Look at that concentration. Way to go, Gary! Now make sure you get some practice in blocking as well…
Judging by his caption, we can tell that he's been working hard already this offseason but not exactly posting it for the world to see. That's okay, as long as he comes back healthy and fit going into the regular season.
We witnessed a workout video from Giancarlo Stanton Saturday as well, but what you might have missed was in his Instagram story.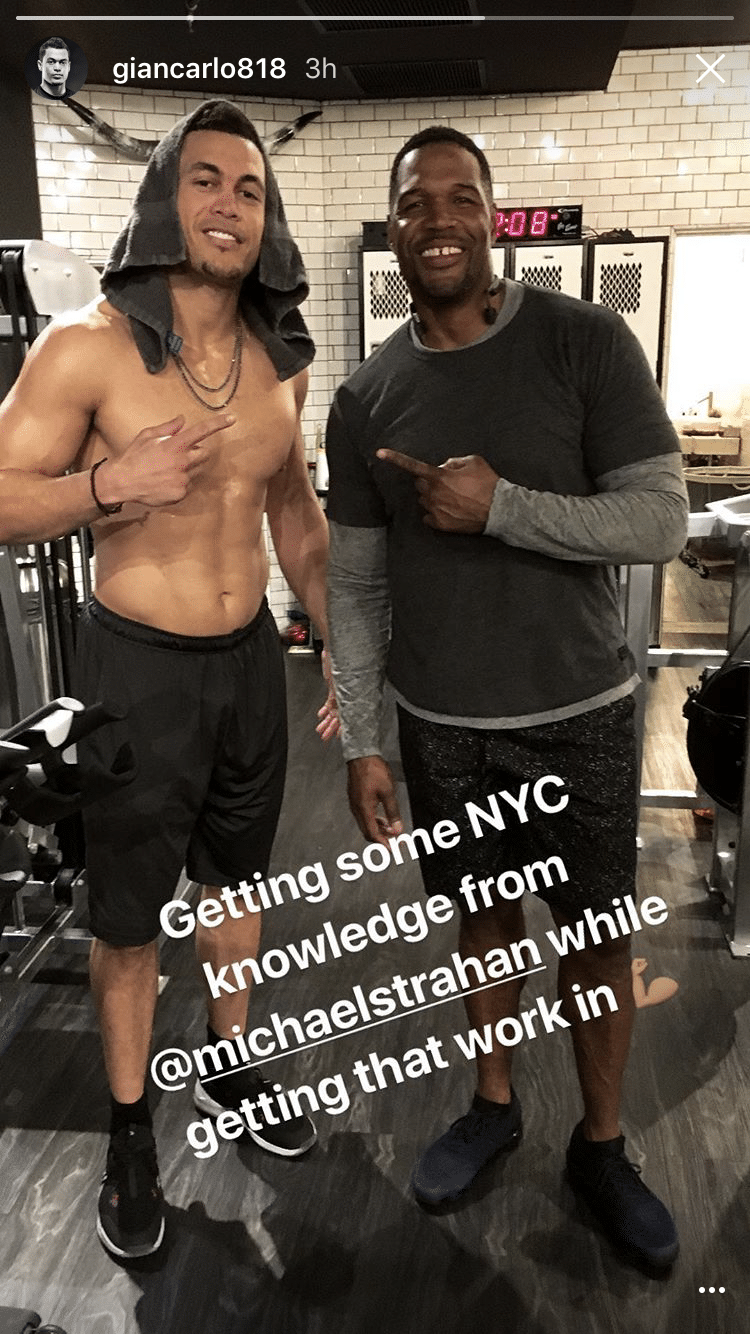 That's right. Stanton is already getting comfortable learning the New York ways with Michael Strahan, former New York Giants defensive end. Did they plan to meet up? Who knows. But it happened and it's pretty beautiful.
Looking at two current Yankees sluggers, Saturday was also an anniversary for another former Yankee slugger. According to the YES Network, Mark Teixeira was brought to the Bronx on this day in 2009.
On this day in 2009, the @Yankees signed @teixeiramark25 to an 8-year deal worth $180 million. pic.twitter.com/p5qSKzKp5Y

— YES Network (@YESNetwork) January 6, 2018
Ah, Teix brought a lot of beautiful moments to the Bronx, especially his "blown save" outburst against Jason Grilli in Toronto. Oh, and how could we forget his walk-off grand slam against the Red Sox in his final season?
Plus, he played a huge role in that first year in pinstripes to bring the Yankees their 27th title and his first as a player.
Thank you for the wonderful memories, Teix. Maybe Stanton will be able to do the same thing in his first year in the Bronx.