The New York Yankees are counting down the days until Gleyber Torres is called up—while rushing him might not be the answer, the Yankees don't have to wait much longer.
T
he
New York Yankees
have a couple of holes in the infield after trading Starlin Castro and Chase Headley, and the fact that Todd Frazier is still a free agent,
Gleyber Torres
, the No. 1 ranked prospect in baseball, has been talked about immensely to fill in one of those holes, most likely at third base.
This would normally seem like a no-brainer—we might have even seen Torres last season had he not been injured, as the Yankees called up a whole bunch of other prospects when they were injury-riddled in the summer—but Torres' 2017 was cut short in June after he received Tommy John surgery on his non-throwing left elbow.
ESPN's Andrew Marchand reports that Torres will enter spring training with no restrictions, as he is fully healed.
Marchand also reported that Joe Girardi and his staff all agreed to have Torres be the starting shortstop on opening day last year in Didi Gregorius' absence, but Brian Cashman essentially vetoed the decision for several reasons.
At the time, Torres had no experience above A-ball, and the Yankees felt it was way too large of a jump from A-ball to the Majors. He also had never played in cold weather—he has since done so with his time with the Trenton Thunder in the early months of the baseball season, so those two reasons can now be thrown out the window.
However, an issue still lingers. He rocketed through Trenton, but he only played 23 games at the AAA level with Scranton-Wilkes Barre, the last coming on Jun. 17.
Come spring training, it will have been over eight months since Torres has seen a live pitch.
The Yankees feel that he is major league ready, but to go what would be almost 10 months since playing in a meaningful baseball game, and that 10 months stretched from AAA ball to opening day with the New York Yankees is quite the leap.
Torres will be on the Yankees in 2018, most likely sooner rather than later, but there would be way too much pressure put on him if he is the third baseman on opening day.
The Yankees are not in "let's see what he can do" mode. They are the odds-on favorites to win the World Series and while Torres can do just about everything one would want on the field, a win-now team cannot just "play the kids."
On the business side of it, the Yankees can actually benefit from starting Torres in the minors.
According to the league's collective bargaining agreement, if a player starts the season in the minor leagues and remains there for the first 11 days of the season, a team can retain that player for a whole extra season.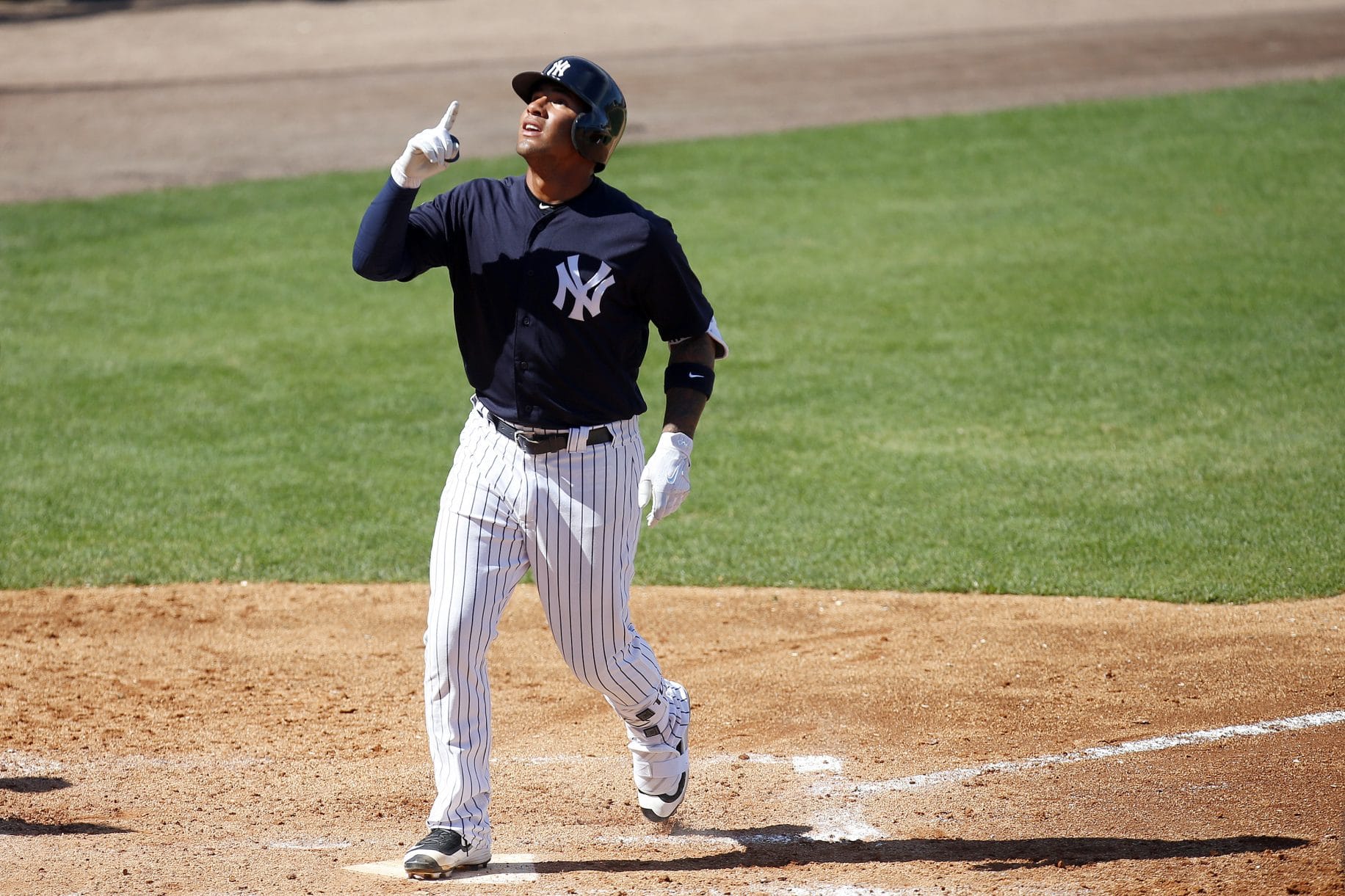 This means that if Torres started the season on the Yankees roster, the Yankees would have him under control until 2023—a call-up in mid-April would then have Torres under their control until 2024.
The Cubs did it with Kris Bryant in 2015. The Dodgers did it with Cody Bellinger last season. The Yankees should do it this season.
They could also always re-sign Todd Frazier or make a move for other infielders, but for now, the Yankees will probably have to stick with Ronald Torreyes and/or Tyler Wade at second base and Miguel Andujar at third base to start the season (remember, Wade and Andujar both saw time in the big leagues, so their control is set).
However, this trend may only need to last for the team's first 10 games. The Yankees can have Gleyber Torres make his major league debut with control until 2024 and ample big league preparation time against the Boston Red Sox at Fenway Park on Apr. 10.