An internet prankster messed around and made it so that a Google search for "NBA founder" results in a link to LaVar Ball's Wikipedia page. Big Baller Brand has a knack for keeping itself in the limelight.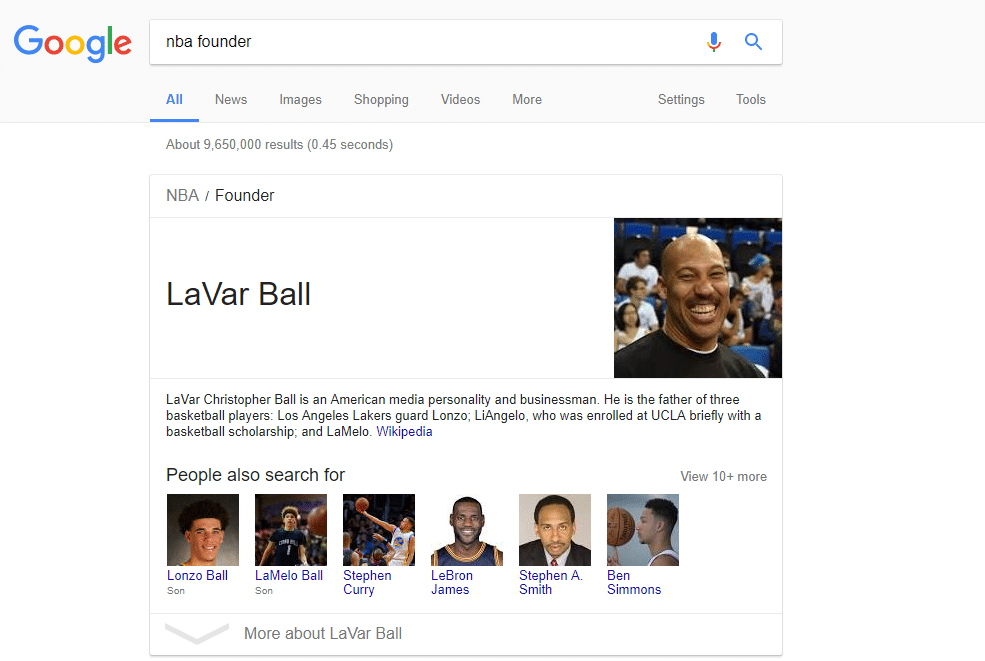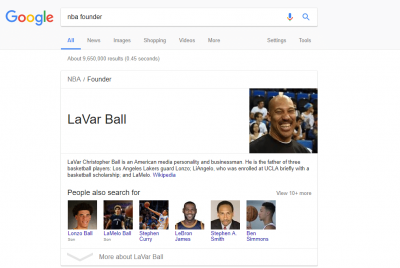 2018 is starting off with Ball in the news once again. Even if you hate LaVar Ball, it's almost impossible not to laugh when you google "NBA founder" and the first thing you see is a picture of LaVar with that smile from ear to ear. That picture is so perfect.
Say what you want about LaVar Ball, but the man has a knack for keeping himself, and his brand, in the limelight. Whether he's involved in a twitter war with the President of the United States or debating Chris Cuomo on CNN, he's always around somewhere. His ability to entertain and market his brand is almost unmatched.
A lot of people think this was a mistake by Google, but are we totally sure? To be honest, I see no evidence to refute this claim. As far as we know, LaVar Ball is the founder of the NBA. No need to do any more research on this. I guess this means that from this point forward, LaVar is in charge of the NBA. That can only mean good things for the league.
The biggest question coming out of this revelation is whether or not LaVar will let Commissioner Adam Silver keep his job. My guess is that Silver will keep his job. Don't get me wrong, I'm sure LaVar would be doing a much better job at running the league than Silver currently is, but at the same time, Big Baller Brand can't run itself.
Oddly enough, LaVar Ball is starting his own professional league for players who want to forego the NCAA. Maybe this was done by Big Baller Brand in order to promote the Junior Basketball Association. Either way, LaVar Ball is already winning 2018.