The 2018 season for all major league managers, as we know is beholden to the players given to them by their respective general managers. They have no choice but to go with the flow. But how might things be different if Mickey Callaway was with the Yankees and Aaron Boone with the Mets? Hmmm …
Mickey Callaway and Aaron Boone both enter the 2018 season as untested and unproven major league managers. But each is taking on a decidedly different set of circumstances surrounding the team they are inheriting.
Boone follows Joe Girardi who surprised everyone by taking his team to within a hair of reaching the World Series for the first time since 2009, only to be judiciously fired, while Callaway inherits the legacy of a much-maligned reign of (but I don't know why) Terry Collins.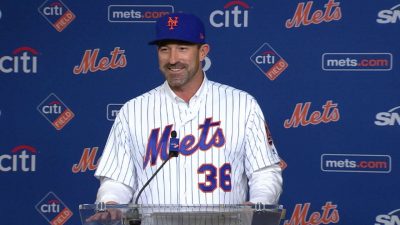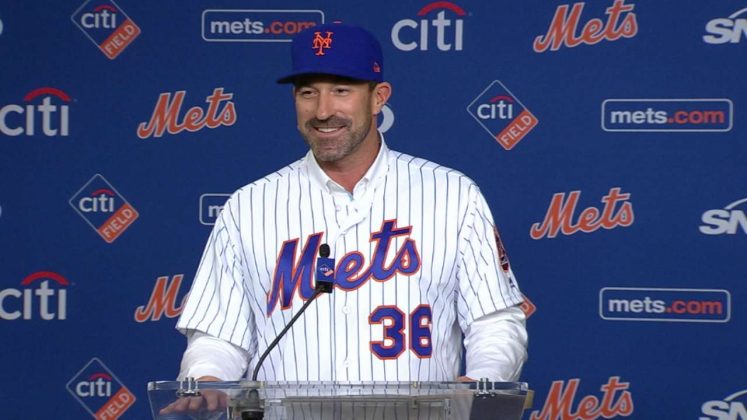 Callaway comes to the Mets as a successful pitching coach direct from the Cleveland Indians, while Boone arrives from the safety net of the ESPN broadcast booth and, apparently, the trust and confidence of Brian Cashman. So be it. But what if the roles were reversed? We'll think a bit about that as we move along here.
Callaway, decidedly, has a bigger job than Boone. Cashman has (or eventually, will) hand Aaron Boone, a squad that is tailor-made for a World Championship.
On the other side of the Triborough Bridge, Callaway will be handed a watered down version of a team on the downside with a watered down payroll as the Mets engage to meet their competition in 2018. Again, which of the two is better equipped to handle that situation?
Both are given ten ratings regarding the communication skills they possess to reach major league players of today. So maybe there is no difference between the two.
But hold on, not so fast.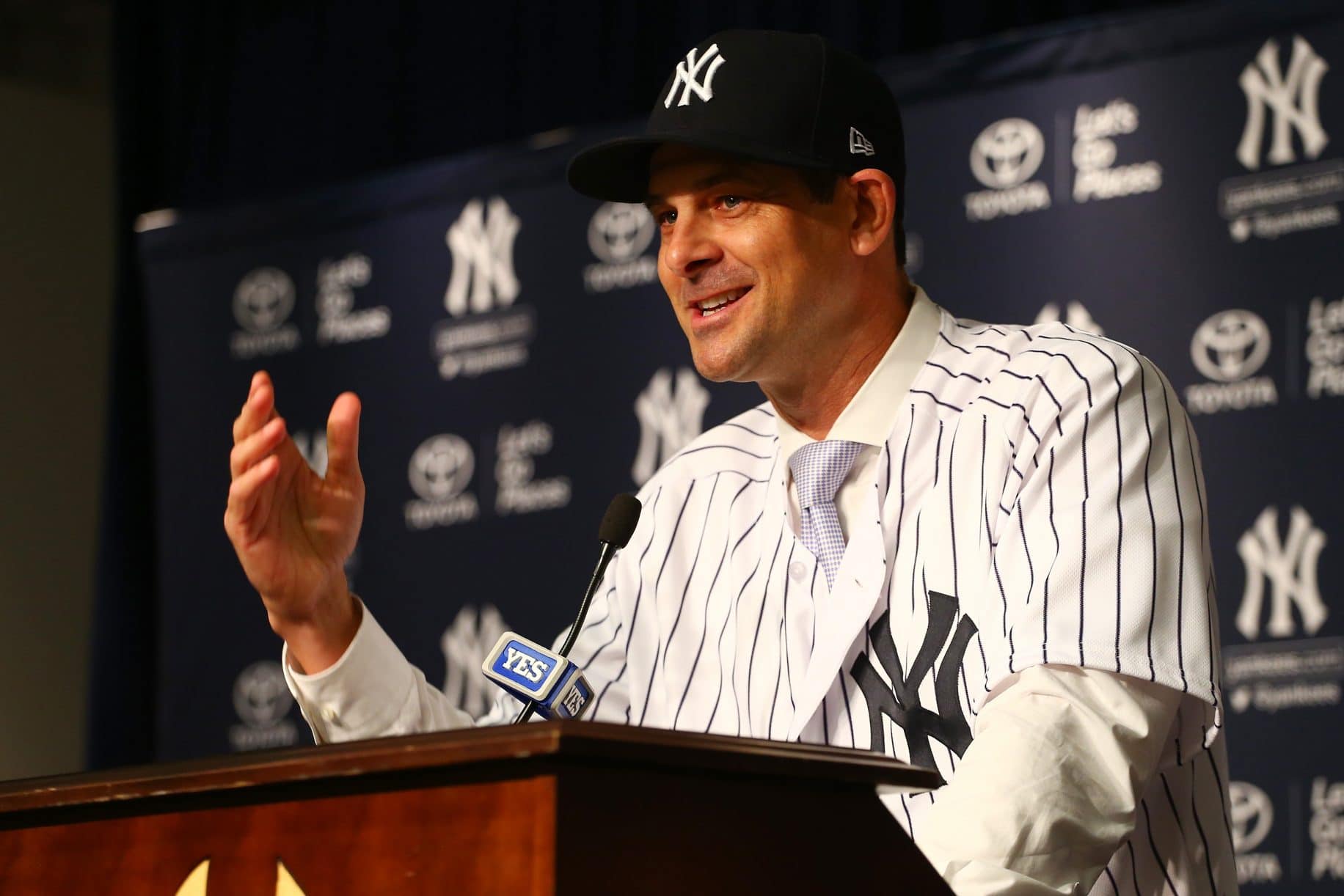 Callaway has a starting pitching staff to deal with 'while Boone does not. Larry Rothschild, Boone's pitching coach, can handle that as he has done for the last umpteen years quite handily. Calloway, not so much, and he will need to devote a good portion of his time to the entire Mets starting rotation, as well as coping with the pieced together Mets bullpen.
Boone emerges as a better handle on position players, primarily due to his time with ESPN as an analyst, would hold the edge regarding evaluating players who take the field every day, and making lineup changes accordingly. This is something Callaway, most assuredly, will be faced with handling as an ongoing challenge as the 2018 season moves along.
You couldn't have a better dichotomy between managers of the Mets and Yankees than what we have today. One guy knows pitching inside out while the other has a sense of what it takes to play this game over the grind of a six-month season and 162 games before the prize even becomes within reach.
Are they suited best where they are?
To the cheers of both Mets and Yankees fans, I believe they are. And at least from that standpoint, both sets of fans can eagerly look forward to the 2018 season with, at least, the assuredness that the right man is at the helm, no matter which team you root for.
And if you think this is a cop-out and catering to both sides of the New York fence, hold on because as the season moves along, both hirings will prove to be dead-on regarding what each team needs at the moment.
We don't have that luxury often in  New York these days.  And if we need a reminder of what it could be like, consider the men at the helm of the Giants, Jets, and Nets these days.
Both Boone and Callaway are where they belong, and we're fortunate to have them in a city that needs more leadership of this kind.