Now that Aaron Boone is officially in the building with the New York Yankees, it's time to review the tempting pros and worrisome cons.
Aaron Boone is getting the nod as the next manager of the New York Yankees. Like everybody, he's going to have his ups and his downs, his pros and cons. But what exactly should fans be looking for in 2018 when he takes the reigns?
This decision has split fans, with some taking an optimistic approach to the hiring while others are writing it off before giving him a chance. No one opinion is greater than another, but both sides of the argument hold merit. With that said, it's time to look at both the pros and cons of the Yankees bringing in Aaron Boone to manage the team.
Pros
He's already familiar with the "Yankee Way."
Boone is no stranger to big moments in pinstripes. His name will forever live in Yankee lore after his walk-off home run against the Boston Red Sox in game seven of the American League Championship Series in 2003. This rare, first hand experience can go a long way in teaching the young players.
The fact alone that he played for the Yankees is an up. He is already aware of the tradition and the incredibly high expectations. Boone knows how important winning is in New York. While the young players may already know this, it helps to have someone who already lived it.
While this pro could have been used for now former manager Joe Girardi, it is good to see that his replacement is also already a member of the Yankee family. The fact that he is also associated with that big moment makes it easy to accept the notion of Boone as the leader of the team.
Boone posses a solid demeanor and attitude
When the Yankees opted to not resign Girardi, the reason given was a strained relationship between manager and players. Girardi always seemed to run a somewhat strict locker room and showed little emotion. He was also very short with the media and didn't ever seem comfortable in front of reporters.  
Being that Boone was picked by general manager Brian Cashman, he probably won't display these same mannerisms. Cashman wouldn't bring in someone who would act the same as Girardi. If that was the case then they'd just keep Girardi.
Boone has always been upbeat and positive on ESPN's Sunday Night Baseball and has been very relaxed and personable whenever making a guest spot on other sports shows. This type of personality is exactly for what the Yankees are looking for: someone who can deploy solid relationships with the players and can handle themselves well during press conferences. Speaking of his time on Sunday Night Baseball …
He has remained involved with baseball since retiring.
After a decent 12 year playing career, Boone retired in February of 2010 and became an analyst for ESPN. He started out doing pregame shows for Baseball Tonight before the Sunday night game and was part of the Monday Night Baseball team as well. In 2016 he got the nod to become a color commentator on Sunday Night Baseball and called games until the end of the 2017 season.
Boone clearly never took a break from baseball. From being on the field to up in the booth, he has remained involved with the game and that is a major plus in him being hired as the Yankees manager.
Week after week, Boone had to break down and study two new teams. He had to study the players, the coaches and the storylines surrounding the team. This ability to study and get information on teams will be extremely useful in the scouting process of other teams. Not to mention, with such a short turn around from booth to dugout, the teams Boone will be facing in 2018 aren't going to be much different than the ones he has just recently studied. This gives him yet another edge.
Now, time for the cons. While there is one less con than pro listed here, both cons hold significant weight.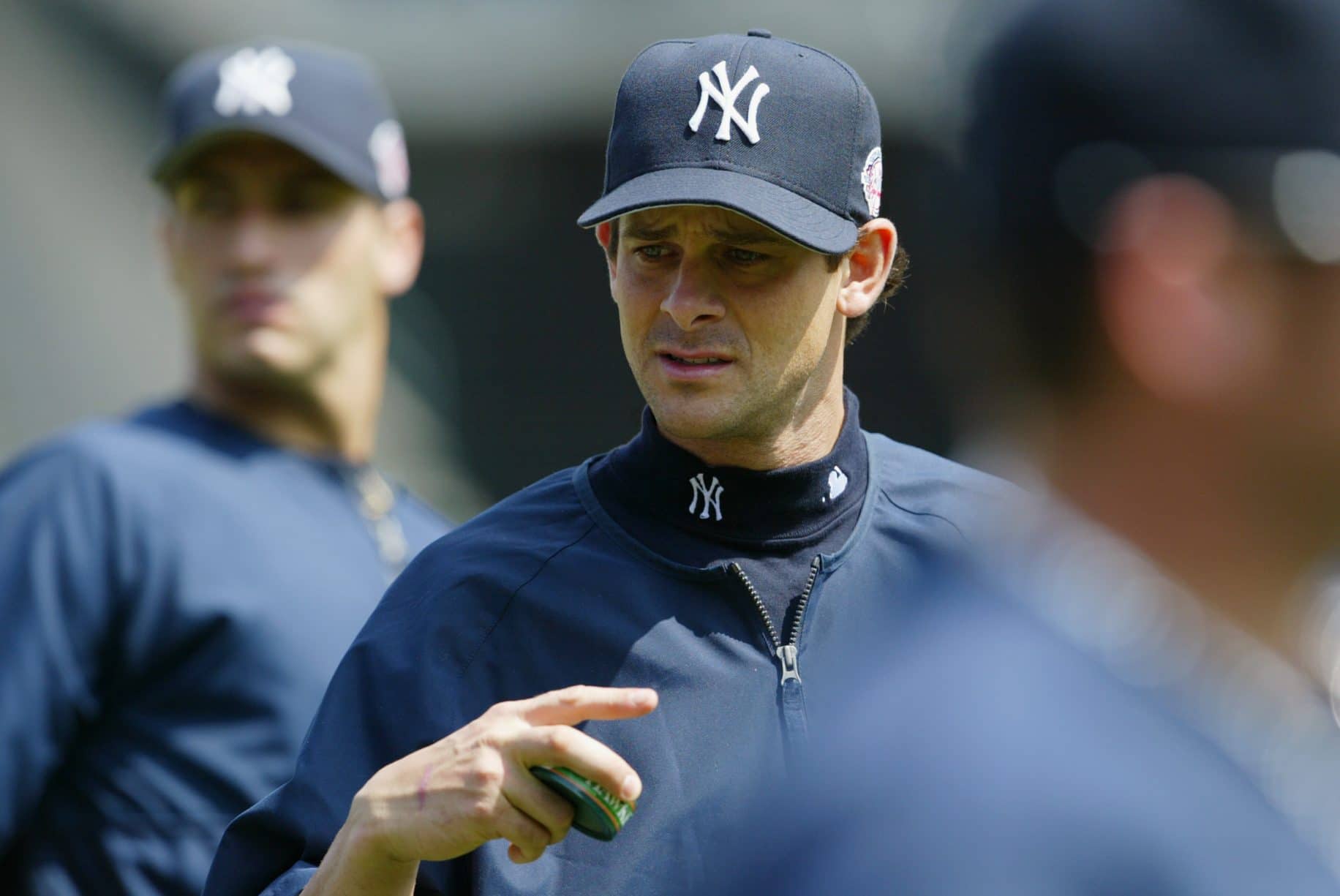 Cons
Has no existing relationship with the current roster.
While Boone is, in fact, a member of the Yankee family, he doesn't really have any connection with the current team. The only real links he has with the players he will now be managing is the fact that he once played on that team too and he may have interviewed a few of them for a video package on ESPN.
This was going to be a struggle for pretty much anybody the Yankees brought in. Out of the six candidates interviewed, only recently retired Carlos Beltran and now former bench coach Rob Thompson had a real preexisting relationship with the players.
An issue Boone is going to have to deal with is that the core components on this team are all young. Had this been a Yankee team of old, where nearly everyone was an established veteran who had spent time elsewhere, this wouldn't be an issue. Older players are more used to the idea of having new managers. But a younger player who has only been in the league a year or two? There is no doubt there will be growing pains.
Has no prior major league coaching experience.
This is hands down the biggest knock on Boone being brought in. Not only has he never managed a major league team before, he's never even coached. This con also applied to Beltran who just finished playing, but not any of the other candidates.
Thompson was a coach on different levels, the most recent bench coach of the Yankees and won a title in 2009 in New York. Eric Wedge had managed before and even won the American League Manager of the Year in 2007. Chris Woodward was the third base coach on the 2017 National League champion Los Angeles Dodgers. Hensley Meulens was the hitting coach on three World Series teams with the San Francisco Giants in 2010, 2012 and 2014.
Four of the other five candidates had pretty good experience coaching in some capacity but weren't picked. Boone has proven to have knowledge of the game but it's no certainty that it will result in him being a good manager. Whenever he makes a mistake, which he inevitably will, the immediate cry will be that he is inexperienced and not ready for this. These are things fans do not want to be saying or dealing with in a year where expectations will be higher than they have been in a couple years.