The New York Yankees hiring Aaron Boone as their next manager cements just one thing: it's a Brian Cashman world in the Bronx.
New York Yankees fans woke up on Apr. 2 in a position they hadn't been accustomed to — trying to psychologically embrace for what was supposed to be a rebuilding year. Yankees and rebuild in the same sentence?
George Steinbrenner must've been rolling over in his grave.
Then on Oct. 21, their beloved team was 27 outs away from an improbable trip to the World Series. Unfortunately, Game 7 was lost in Houston at the hands of the eventual champion Astros and a few days later Joe Girardi was let go. Talk about an emotional roller-coaster, that 2017 campaign was a memorable one for the ages.
Thanksgiving plates have long been digested and Christmas trees are up in full swing, how in the world does all of this happen before the Yankees hire a manager? Reports indicated about 10 candidates would be interviewed and this would be a thorough process.
On Friday afternoon, it was announced that Rob Thompson, now former Bombers bench coach who was among the candidates, bolted for Philadelphia and hours later the story broke that Aaron Boone was hired by Brian Cashman to replace Girardi. And right on cue, many had gravitated toward making bold proclamations.
How does one rationalize doling out a definitive opinion about what Boone will be as a manager?
It's truly impossible to know. I get it, you're paid to have a strong take so … you must give one. But there's one major hurdle to overcome when analyzing this unique situation. Now, more than ever, it's difficult to fully comprehend just how much managerial success is actually tied to the actual manager. With analytics being at the forefront of any and every conversation in the sport, the decision-making process by the manager has been handed off to numbers crunching geniuses behind the scenes.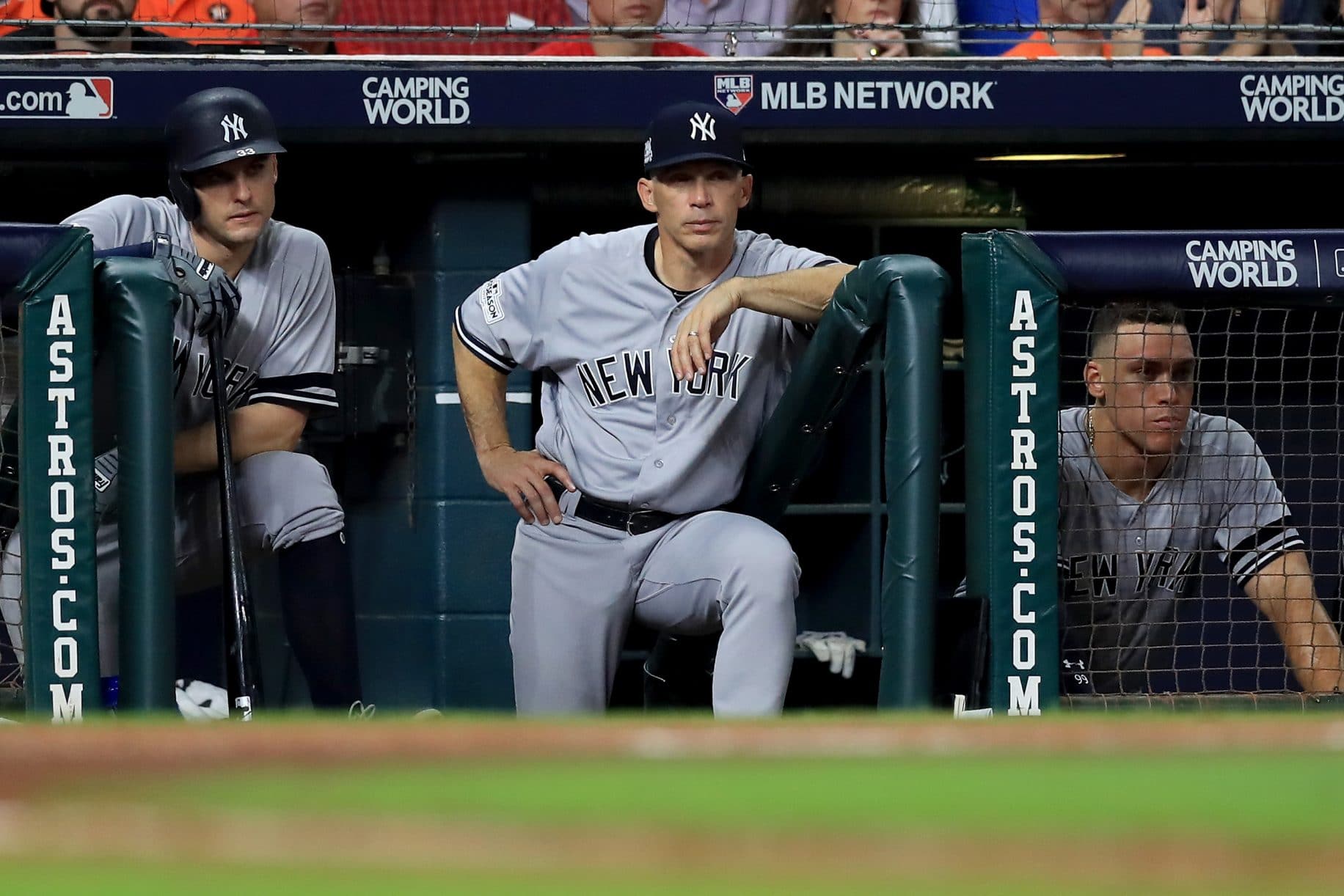 Occasionally, you'll have play-action passes end with the manager actually using his gut feeling to make a decision, but for the most part, that area of the game has become extinct.
So in the end, none of us truly know if Boone, who says he's been preparing for this job his entire life, will prove to be the second-coming of Joe Torre or that of, let's say, Stump Merrill. That remains to be seen. But here's what we know: for the first time in his long, storied tenure as GM, this is now Brian Cashman's team.
Torre was the face of the Yankees winning four titles in five years. The championship in 2009 was more about all that star power the front office corralled in the previous offseason putting a team that already had great players over the top. And with the boss aging, this was an excellent way to put an emphatic stamp on what was a tremendous resume. But now, this is all on Cashman.
Divorcing Girardi was a contentious move, to say the least. He was at the helm of the last championship and customarily overachieved with a group that was derailed by injuries, bad contracts and media sagas ala A-Rod and Anthony Bosch. Most notably, Girardi had a team that was predicted by Vegas to win 83 games on the cusp of making it to the World Series. And this was after they had overcome a 2-0 deficit against an Indians team many thought would win it all.
That wasn't an accident. Girardi was a great manager, who always squeezed the most out of his teams.
Ultimately, the legacy of Cashman will fall on how this move pans out. The Yankees, rife with a surplus of young talent, are set up to contend for multiple championships. The narrative is no longer about this team being young and the fanbase needing to exude a level of patience.
The success of 2017 drastically expedited the rebuild and now expectations are that of all the potential coming to fruition. Any signs of trouble will cause the blame and ire to be sent into the direction of Cashman when for years, Girardi was the recipient. Not anymore.
So for better or for worse, this is Brian Cashman's team. He pulled the trigger at the deadline in July of 2016, orchestrating the rebuild that gave them an abundance of young assets. A year later, he bought into the hype of his team being able to contend and acquired veteran talent. Both moves worked.
But the latest one was riskier than the other two combined. He's now thrust himself into the limelight and accepted the challenge of all the pressure being put on himself. The Yankees now have to win. If they don't, it won't be Aaron Boone receiving the brunt of the criticism. Cashman will now be the one telling the media, "it's not what you want" if things don't go accordingly.