Contenders
Germany: The defending World Champions enter the 2018 tournament as prohibitive favorites. It's been nearly four years since Mario Gotze scored the Cup-winning goal against Argentina in Rio de Janeiro, and it seems the Germans have only gotten stronger.
Germany's defense is as solid as ever; Keeper Manuel Neuer is the best at the world at what he does, center backs Jerome Boateng and Mats Hummels are a terrific partnership for club and country, and young defender Joshua Kimmich was among Die Mannschaft's best performers at Euro 2016.
The midfield is still full of experienced players, such as Toni Kroos and Mesut Ozil, but it's the attack that really makes Germany dangerous. Young stars like Leroy Sane and Timo Werner combine with established hands such as Thomas Muller and Marco Reus to form one of the most complete attacks around.
Muller, in particular, is a player to watch– he is tied for eighth all-time in career World Cup goals, with ten, despite only featuring at two World Cups. The Bayern Munich forward tallied five times at South Africa 2010 and Brazil 2014.
Overall, this side has no weaknesses and is perfectly mixed with young superstars, and the experienced core that won it all four years ago.
Best Case Scenario: Champions
Worst Case: Quarterfinalists
Players to Watch: Thomas Muller, Toni Kroos, Manuel Neuer
Breakout Candidates: Leroy Sane, Timo Werner, Leon Goretzka
Brazil: Brazil's dreams of winning their own World Cup in 2014 were crushed with a 7-1 semi-final defeat to eventual champions Germany, in one of the most terrible sporting days in the nation's history.
However, four years later, Brazil appear primed for another go at things. Once again, Neymar is central to their hopes and dreams. The world's most expensive footballer is four years more mature and has a new string of trophies and awards under his belt since the last tournament. He joins Manchester City's Gabriel Jesus and Liverpool's Phillipe Coutinho in one of the tournament's most exciting attacks.
The midfield will benefit greatly from the emergence of Real Madrid iron man Casemiro, while the defense has a good mix of youth and experience, highlighted by Manchester City shot-stopper Ederson.
There are several questions regarding this team: will they be able to erase their demons from four years ago? What formation will they play? Is the defense that allowed a record amount of goals in 2014 really solidified?
Brazil are not as much of a safe bet as they once were due to their recent history, but they are among the most talented teams in the tournament, and it would not be at all surprising to see them lift a record sixth World Cup at summers end.
Best Case Scenario: Champions
Worst Case: Quarterfinalists
Players to Watch: Neymar, Gabriel Jesus, Phillipe Coutinho
Breakout Candidates: Casemiro, Marquinhos, Ederson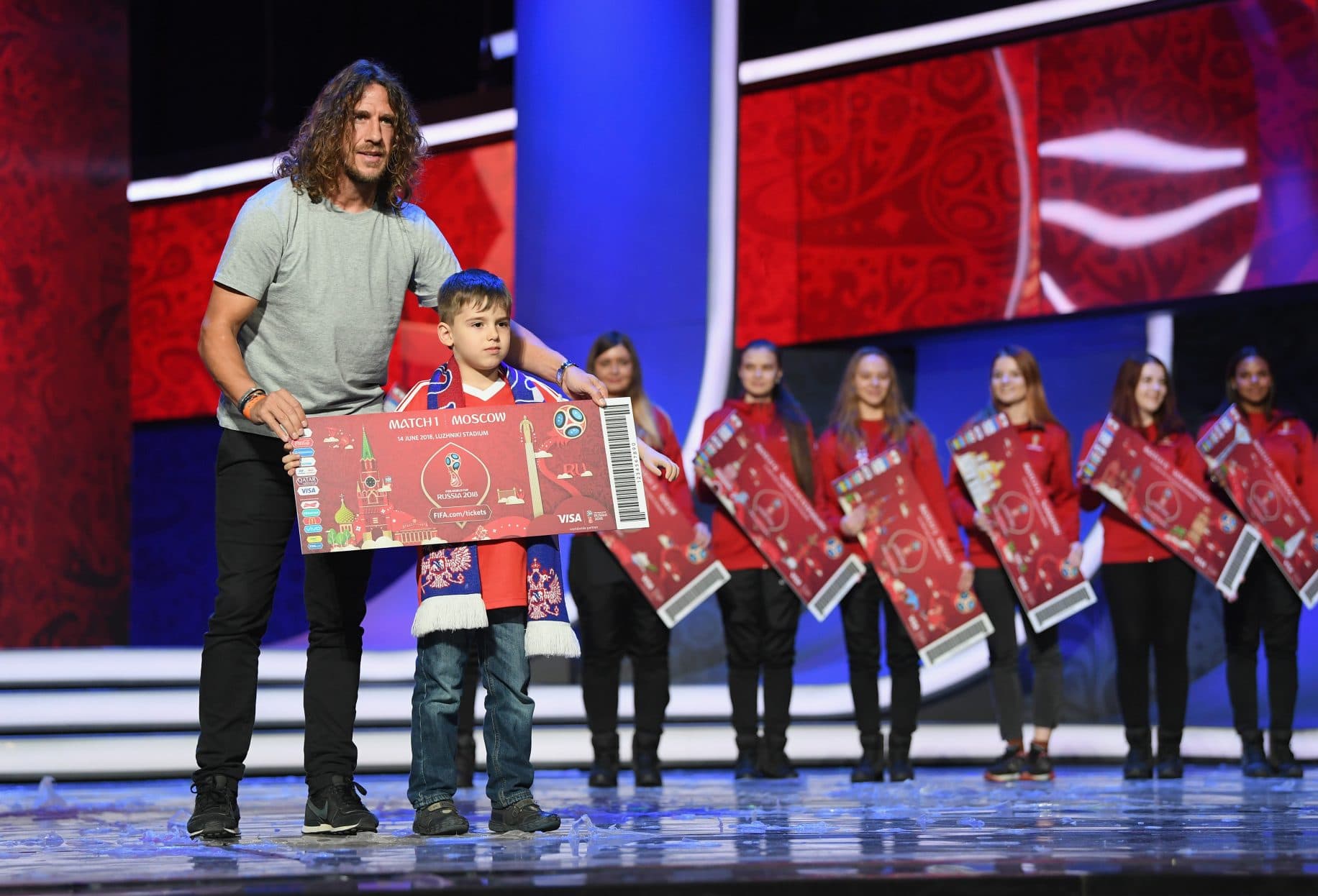 Spain: The 2010 World Champions ignominiously exited the 2014 competition in the Group Stage after back to back opening defeats to the Netherlands and Chile. Both of those sides failed to qualify this time around, and Spain have returned to the top of the footballing mountain.
For the first time in quite some time, Vincente Del Bosque, who led Spain to major tournament victories in 2008, 2010, and 2012, will not be at the helm. New manager Julen Lopetegui has an embarrassment of riches at his disposal, however, as Spain look among the nations most likely to win the World Cup this summer.
Some of the core of the 2010 team is still intact: Sergio Ramos, Andres Iniesta, Gerard Pique, and Sergio Busquets still represent the national team, but a new wave of dynamic world class players have instilled themselves within the squad, such as Isco, David de Gea, and Thiago Alcantara.
One of Spain's biggest apparent issues is their width, as only one established winger, Pedro, has gotten consistent caps for his country of late. However, Spain's abundance of central midfielders allow them to maintain control of the ball and set up strikers Alvaro Morata and Diego Costa.
Spain lack the dynamism that Brazil and Germany have, but their technical ability and intelligence is second to none. It would be foolish to ignore Spain's chances at winning their second World Cup this summer.
Best Case Scenario: Champions
Worst Case: Quarterfinalists
Players to Watch: Andres Iniesta, Isco, David de Gea
Breakout Candidates: Marco Asensio, Alvaro Morata, Thiago Alcantara
France: France came agonizingly close to winning Euro 2016 on home soil before losing to Portugal in extra time. A silver lining of that defeat, however, was the affirmation that France had returned to a footballing superpower.
No team, not even Germany, possesses the sheer talent and depth that the French are blessed with. They can go two to three deep at nearly every position and have superstars across the entire pitch.
The defense is anchored by the steady hands of Tottenham's Hugo Lloris, and center backs Raphael Varane and Samuel Umtiti make up a partnership that is as good passing the ball as they are defending it.
The midfield is solidified by two of the world's best, Paul Pogba and N'Golo Kante, and the attacking power of the French is frightening. Antoine Greizmann, Kylian Mbappe, Anthony Martial, and Ousmane Dembele are just a few of France's attacking options, and Martial may not even make the 23 man squad. That's how deep this team is.
The French will have a tough road, no doubt, but they have now played two strong tournaments in a row under Didier Deschamps, and appear primed for another run at glory.
Best Case Scenario: Champions
Worst Case: Quarterfinalists
Players to Watch: Antoine Greizmann, Paul Pogba, N'Golo Kante
Breakout Candidates: Kylian Mbappe, Ousmane Dembele, Samuel Umtiti
Argentina: The Argentinians were losing finalists in 2014, as their dreams of winning the World Cup on their archrival Brazil's soil fell agonizingly short. Four years later, they return much of the core that brought them to the Final, for better or for worse.
This might be Lionel Messi's last chance to win a World Cup at his peak, something that would likely solidify his legacy as the world's best ever footballer. He is joined by a prolific attack, with an abundance of world class strikers. The midfield will likely be anchored once again by Barcelona man Javier Mascherano. The defense appears mildly suspect, although Nicholas Otamendi will likely play a big part in the unit's success.
The worrying thing with Argentina is that, with the exception of Paolo Dybala, there hasn't been much turnover from a personnel standpoint. While Germany, Brazil, France, and Spain have an influx of new talent, Argentina largely remain the same.
They still have Lionel Messi, however, and that might be all they need to taste World Cup glory after bowing out to Germany three World Cups in a row.
Best Case Scenario: Champions
Worst Case: Quarterfinalists
Players to Watch: Lionel Messi, Sergio Aguero, Javier Mascherano
Breakout Candidates: Paolo Dybala, Leandro Paredes, Erik Lamela