Unfortunately, there are some players on the New York Yankees roster who aren't long for the Bronx. But, who are they and why must they go?
With the Major League Baseball offseason officially underway, there are plenty of things to take care of for the New York Yankees. From finding a new manager to signing and re-signing new and potential returning players, general manager Brian Cashman has a lot on his plate…and we're not just talking about on Thanksgiving.
Something else Cashman needs to add to the to-do list is to explore potential trade options for a few select players. Whether it be due to underwhelming performances or other players capable of playing the position waiting in the wings of the minors, these are the four players the Yankees must attempt or consider trading before the start of spring training.
Ellsbury is the most obvious player on this list. The 34-year-old outfielder will be entering year five of a seven-year contract in 2018 and will be owed an outrageous $21,142,857. Why is this so outrageous? In 2017, Ellsbury hit .264 with seven home runs, drove in 39 runs and stole 22 bases.
Those stats are nowhere near being worth over $21 million per year. Ellsbury is capable of so much more and has not performed since coming to New York. In his seven years with Boston, Ellsbury hit .297, launched 65 home runs, had 314 RBI and stole 241 bases. In the four seasons he has had in the Bronx, he's hit .264 with 39 home runs, 198 RBI and stole 102 bases.
When/if the Yankee move Ellsbury, they'll have to eat a good chunk of his lofty contract. With that being the case, some may argue they might as well just keep him on the roster and use him if they have to pay him. However, with Aaron Hicks given Brian Cashman's blessing for the starting centerfielder and Clint Frazier shaping up to be the best option for a fourth outfielder, there is just no place left for Ellsbury on this team anymore.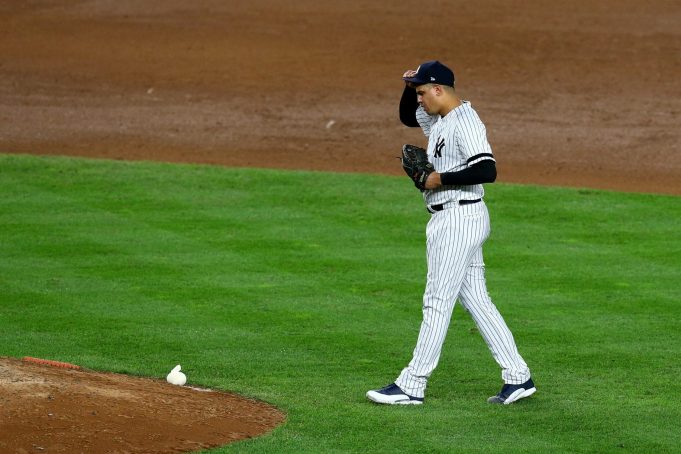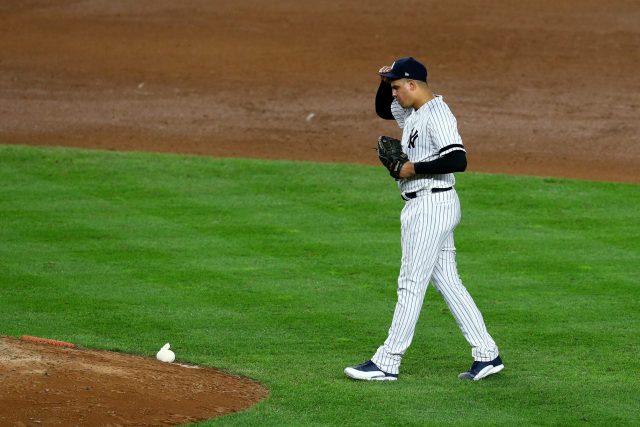 2017 has been one massive roller coaster ride for Dellin Betances. Back in the winter, he had a much publicized dispute with team president Randy Levine regarding salary for the 2017 season. After that, Betances came out of the gate running.
He posted a 1.13 ERA in April and a 0.00 ERA in May. June and July (ironically) wasn't as hot for the flamethrower, where he posted a 4.50 and then a 4.26 ERA respectively. Betances got things back on track for August, finishing the month with 1.50 ERA but then fell apart when September rolled around, where he had a 5.59 ERA and seemingly lost control of his pitches. It got to the point where former manager Joe Girardi lacked confidence in Betances so much that he was scarcely used in the Yankees unlikely playoff run.
The Yankees proved they are no longer dependent on Betances. With or without him, the Yankees bullpen is stacked beyond belief. Pitchers like Adam Warren, Chad Green, Tommy Kahnle, David Robertson and Aroldis Chapman are a lethal combination. Betances could make the 'pen even better but they don't necessarily need him. They could look to trade the four-time All-Star and bolster their farm system without hurting their bullpen too much. 
Besides, the inconsistencies of Betances would be off the table. Maybe he's just wasted away his time in the Bronx and can't handle the spotlight anymore. A change of scenery might be good for his own career.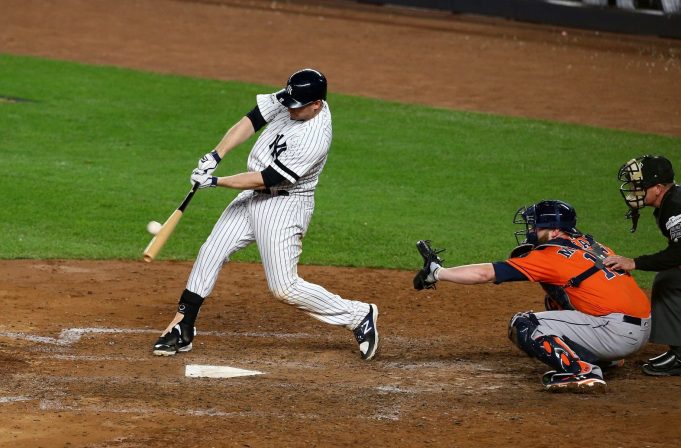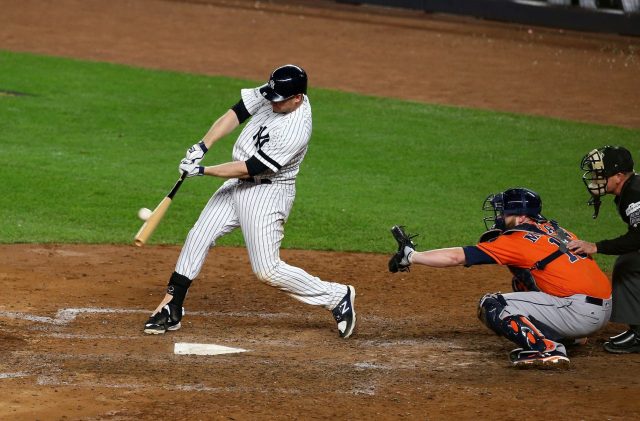 This is where things start to get tricky. Headley being traded depends on a few other factors.
He is heading into the final year of his four-year, $52 million contract, making $13 million in 2018. The Yankees have a pending free agent in Todd Frazier who could play the position and eventually DH for the team. They also have a lot of infield depth in their stellar farm system that may be ready for the big leagues sooner rather than later.
Frazier has expressed interest in wanting to return to the team and became a fan favorite in his short season in pinstripes. When coming over to the club in July, he took over the everyday third base spot and his solid glove kept him there. If the Yankees were interested in keeping the Toms River, NJ native, they would have to deal Headley.
While Frazier is probably not enough for the team to ship the former Padres somewhere else, the prospects could be for sure. The Yankees top prospect, Gleyber Torres, was being "groomed" last season to become the next starting third baseman before needing season-ending Tommy John surgery. Torres is expected to be ready for spring training and could very well pick up right where he left off.
Another prospect fans got a sneak preview of last season was Miguel Andujar. The Yankees have very high hopes for him and believe he could be a star one day. While they scarcely used him in 2017, the Yankees may see something in the spring and decide they are ready for him to be a major league starter.
To some, Castro being on this list is insane. He's 28 years old, a stud over at second base and was named to his fourth All-Star game in 2017. However, like Headley, the Yankees have options beyond Castro at second base and it all comes down to circumstance.
The biggest thing threatening Castro's future in the Bronx is a player who will be a free agent after the 2018 season and doesn't even play the same position: Manny Machado. Machado is an elite third baseman that many people see the Yankee pursuing once he hits free agency. But why would this affect Castro?
Because the Yankees have Gleyber Torres.
Not only is Torres is the no. 1 prospect in the Yankees farm system but he has been listed on numerous lists as one of the top ten prospects in all of baseball. While he was being groomed for third base, he is more than capable at second and would be just as good there.
Whether or not the Yankees trade Headley, he won't be returning after 2018. So that leaves third base wide open for a superstar like Machado. With Didi Gregorius being one of the most consistent players and stepping up as one of the leaders of the team, shortstop isn't opening up anytime soon. That leaves the prized prospect only one position for a long-term future in pinstripes.
So if Torres is showing to be ready by the time February rolls around, then it may be time to shop Castro and hopefully get more quality pieces in return.
The hot stove is heating up and the Yankees should be one of those teams making some moves this offseason. Will it happen? Will it all pay off? We'll find out soon enough.