While the New York Yankees are currently the favorites to land Japanese superstar Shohei Ohtani, negative consequences could arise.
Everything seems incredible when it comes to Shohei Ohtani. From his monstrous bat to his dominating pitching, the upside of the 23-year-old Japanese Babe Ruth is beyond impressive.
The New York Yankees have been collecting international pool money in anticipation of Ohtani's posting, which will likely happen next Friday. However, what if they lose out to someone with more money (the Texas Rangers) or the squad that Ichiro Suzuki called home for 11 and a half seasons (Seattle Mariners)?
While the Yankees are the favorites to nab Ohtani, using Hideki Matsui to assist in the recruiting process, there is still a possibility he doesn't end up in pinstripes. But lets, for the sake of things, say that Ohtani does end up donning the Yankees uniform. If that happens, all seems gravy.
While fans and Yankees brass are enamored with the possibility of all that comes along with Ohtani, there are some negatives. While it's easy to look at the positives, sometimes it's not so fun to imagine what could go wrong.
For instance, with the signing of Ohtani, the Yankees would find themselves in a predicament when it comes to how to play him. He has expressed interest in both pitching and hitting, as he is doing in Japan. If that happens in the United States, the Yankees will lose out on some valuable spots in their lineup for both young and old players.
The Yankees have yet to offer CC Sabathia a contract to fill the fifth slot in the rotation. Sabathia has expressed his interest to come back to New York and why wouldn't they want him, especially after his stellar campaign last season. By signing Ohtani, they are sending a message that Sabathia is no longer needed, likely forcing him into retirement.
While fans are insistent that this is fine, especially due to the youth coming their way, it could leave a bad taste in the mouth of other veterans, who see their former teammates being shipped out and worrying they are next. Sabathia pitched the best he has pitched in a long time but because of an overseas prospect, he might not get an opportunity while an unproven pitcher does over him.
Plus, if Ohtani comes on to be a designated hitter, that will limit the Yankees options in free agency this offseason. They've been scouting out heavy hitters like Jay Bruce or their own Matt Holliday to fill the DH void that caused them trouble in the playoffs. There was even talk of Gary Sanchez or Aaron Judge filling in the DH role on their off days.
He also can play the outfield. If he isn't serving as the DH and not pitching, would the Yankees consider putting him in the outfield despite having a plethora of prospects waiting in the wings for that opportunity? The new guy would come in and jumble up an already crowded lineup situation. So what will these prospects do, after paying their dues for years for an opportunity they might just lose?
While they would be getting Ohtani, who has really done incredible things in Japan with his bat, they would ultimately have to adjust their entire whole offseason plan including tabling any trades until further notice.
On the plus side, with Ohtani on the team, they would be getting yet another stellar Japanese baseball product, which has served them well in the past. However, there can't help but be a nagging fear that Ohtani may not turn out be all that he is advertised. Whether it be the change of scenery or nerves, Ohtani is unproven in the US and Yankees fans would have to be wary that it's a 50-50 risk.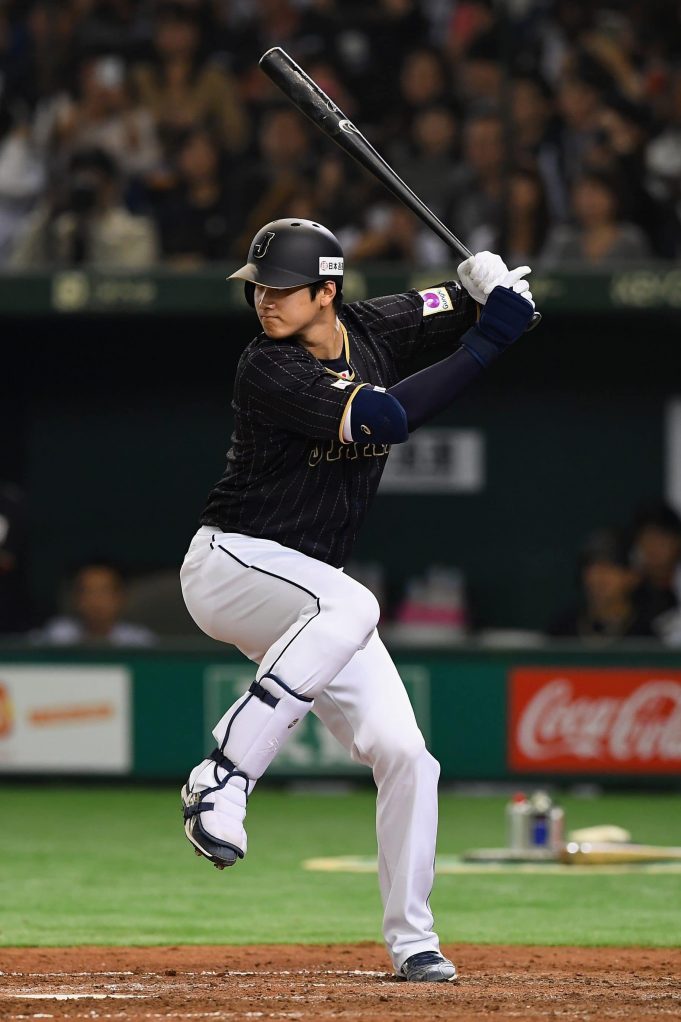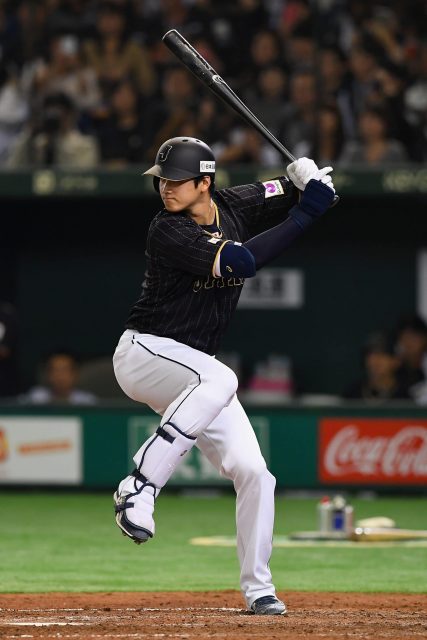 I mean, for every Hideki Matsui and Masahiro Tanaka there is at least one Kei Igawa or Hiroki Kuroda. It's a lot of money to pay for an athlete who could show a ton of promise in one league only to potentially face plant in another league but that is a risk the Yankees are likely willing to take.
Ohtani can truly do it all from all that we've seen so far. The highlight reels we are viewing from his time in Japan are absolutely incredible. The hope is that his talent overseas can translate into pinstripes and that is something worth risking for.
It all seems like an absolute dream, having the most coveted player on the market come to a young team that just last year found themselves but one game from the World Series. However, there is a nagging worry about how adding a new superstar to the mix will affect the team dynamics.
A realistic fear? We've seen it before, with superstars joining the pinstripes and drawing all the focus onto them instead of the team dynamic the Yankees worked so hard to build. This year the focus was on Judge. However, Judge quickly shifted that focus onto his own teammates instead of focusing on his insane accomplishments.
We can only hope Ohtani will serve as both a team player and a fierce competitor, the latter of which we have clear evidence of.
Maybe it won't be fair to CC Sabathia or other players the Yankees have their eyes on or have communicated with. But this is baseball…it's a business. If the Yankees want Ohtani, they're going to do their absolute best to go get them, no matter who it hurts in the process.