December will mark the 10-year anniversary when Alex Rodriguez signed as a free agent with the Yankees. No one could have known then what lay in store for the most enigmatic player to ever wear the pinstripes.
Baseball Reference uses a black highlight to indicate league leaders in their Standard Batting section. When looking up a player's career stats, I always tell myself, let your eyes do the work and look for the black. Their page devoted to Alex Rodriguez is littered with black in categories as wide-ranging as runs, RBI, doubles, total bases, batting average, and of course, home runs.
Tellingly though, Alex Rodriguez never led the league in strikeouts.
What that tells us is that Alex Rodriguez was one helluva ballplayer. One of the all-time greats, in fact. But as we know, that's only half the story.
This is not going to be a litany of how Rodriguez swarmed the back pages of the New York Post and the New York Daily News for a variety of reasons having nothing to do with baseball, or how he came to be in the crosshairs of the steroid battles that consumed not only him but all of baseball.That much is already well known and widely reported on.
Still, if you want a comprehensive introspective on Alex Rodriguez, one of the best appeared in The Psychology of Sports and an article written by Dr. Richard Lustberg.
Alex Rodriguez: The poster boy for …
No, this is more about the fascinating relationship between Alex Rodriguez and the city of New York. From Yankees fans to general fans of baseball, to his teammates and family, A-Rod remains an enigma to almost everyone.
He's the knight in shining armor, the bad boy, just a boy, evil personified … all dependent on any given moment in time or who is doing the talking. He's wealthy beyond all imagination, living a life replete with Hollywood friends and girlfriends, and yet in some ways, he has nothing but regret for a career gone awry.
In the twilight of his career and since then, there has been a noticeable thawing (my view) from both sides of the equation. In a quicker than lightning series of events, the career of Alex Rodriguez was put to rest in 2016 with a hastily put-together tribute by the Yankees that glaringly fell short of what the organization does in these kinds of things.
Fittingly perhaps, the "celebration" was cut short when the skies over Yankee Stadium opened up with a deluge of rain, driving Alex and his family to the Yankee dugout.
I guess the thing is we don't know what to make of Alex Rodriguez. Derek Jeter never wavered from being Derek Jeter. And even though we knew he never took off the mask he wore for two decades as a Yankee, he was given a pass by the media, fans, and presumably God. What made the difference between the two men?
I can't answer that, and sometimes it's just good to ask the question because by asking, a whole new sphere of thought is opened. I do know this much: Alex Rodriguez has been more forthcoming about his career with the Yankees than Jeter ever was or will be. And even though he deserted to the "other side," Jeter gets a pass for that, too.
Rodriguez, on the other hand, comes forth in a compelling story appearing in Sports Illustrated in March of this year in which he labels himself as "a jerk." And even though most of us have thought of A-Rod in that way several times, he gets slammed for being gratuitous and "playing the PR game."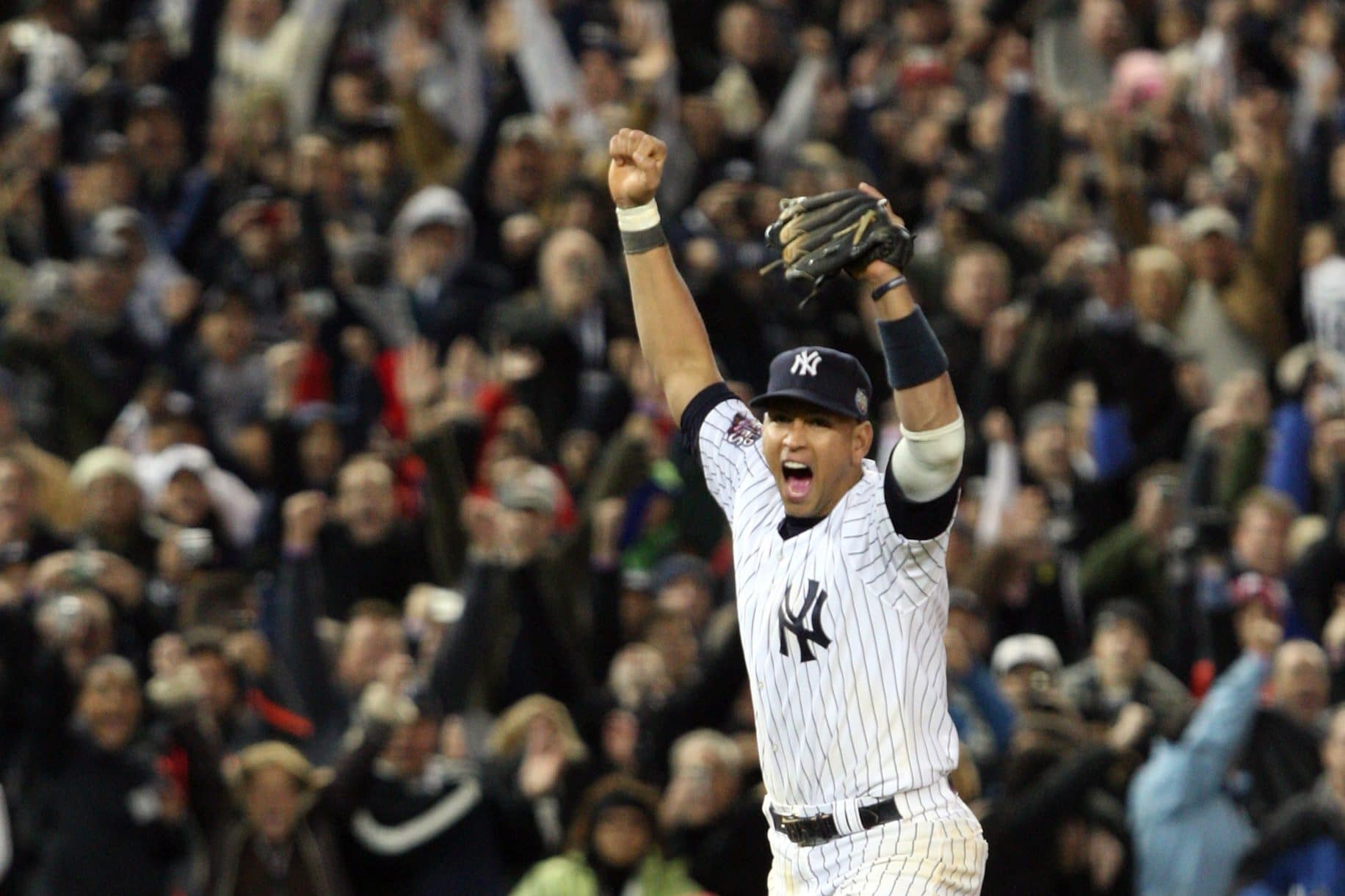 Alex Rodriguez: 10 years later
In the end, though, the only fair way to view Alex Rodriguez is from the perspective of the guys he played with for six months each year, for ten years. In that regard, the accolades are sincere and never-ending. Here's Mark Teixeira as one example:
"Alex is one of those guys that's always working so he sets a great example for young players. He's always willing to help. He loves to talk about the game," the first baseman said. "He's just a student of the game and, because of that, guys want to be around him." (ESPN.com).
A-Rods impact among young players convinced the Yankees to hold on to him for as long as possible as a mentor for players like Didi Gregorius, who recalls:
"As a kid growing up you see him on TV and then a couple of years later, here I am, playing with him outside. So it's just awesome," he said. "He took me out here last year, and I took ground balls. He talked to me about the guys, about the league, getting to know the runners, trying to stay in control and doing what you can do. You always try to give it your best, and it's one thing that just stuck in my head since that day." (ESPN.com).
All of which brings us back full circle to how such accolades stand up to the "rest of it." My take always has been and remains that Alex Rodriguez, the self-proclaimed jerk is, at least, a loveable jerk and one helluva baseball player.
And the Yankees would do well to find a permanent place in their organization, not as a reward for being a jerk but for the other facets and character traits of Alex Rodriguez.
I happen to like Alex Rodriguez for what he is, warts and all. Forgive me for that.