With Masahiro Tanaka's recent decision to not opt out of his current contract, he puts the New York Yankees a step above the competition.
Twenty-seventeen was not the best year in terms of Masahiro Tanaka. The New York Yankees didn't get the best version of the Japanese superstar but still managed to get some incredible performances from him.
And Tanaka Time is now going to become a regular thing, as Masahiro Tanaka decided that he would finish out the three years left in his contract instead of opting out to enter the free agent market.
No, he likely wouldn't have made as much money by testing out the weak market, which consists of Yu Darvish and a declining Jake Arrieta. But Tanaka definitely had the option to leave and he didn't take it. Why?
It's not just about the money. It's about the fact that Tanaka has recognized that his best shot to win the World Series is with this young, incredible team.
So how can Tanaka help this team win the World Series? What kind of impact does his decision have on the Yankees in the next few years?
While Tanaka struggled in the middle of the season and succumbed to the disabled list in the middle of August, he showed his value when crunch time rolled around.
The Yankees need a reliable starter in the postseason and Tanaka would be that guy. We're not sure whether or not CC Sabathia will be back in the rotation, leaving Tanaka as the starter who proved he could perform when it mattered most.
This postseason, he compiled a 2-1 record, pitching 20 innings and allowing just two runs in the process. He shut out the Cleveland Indians and the Houston Astros in his home ballpark.
In fact, since joining the Yankees in 2014, Tanaka has put together a 52-28 record with a 3.56 ERA. During that time, he has proven to have more success at Yankee Stadium, with a 29-12 record and 3.29 ERA.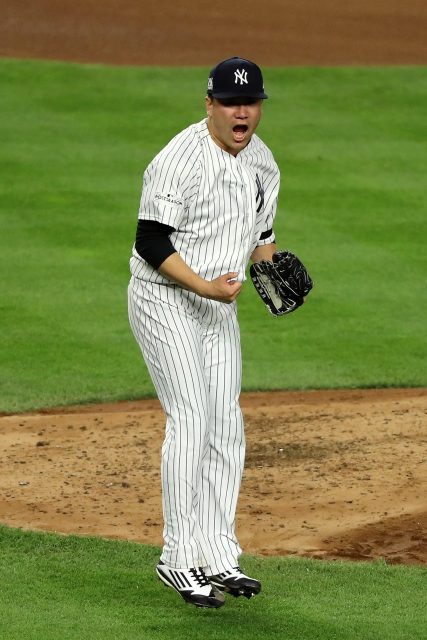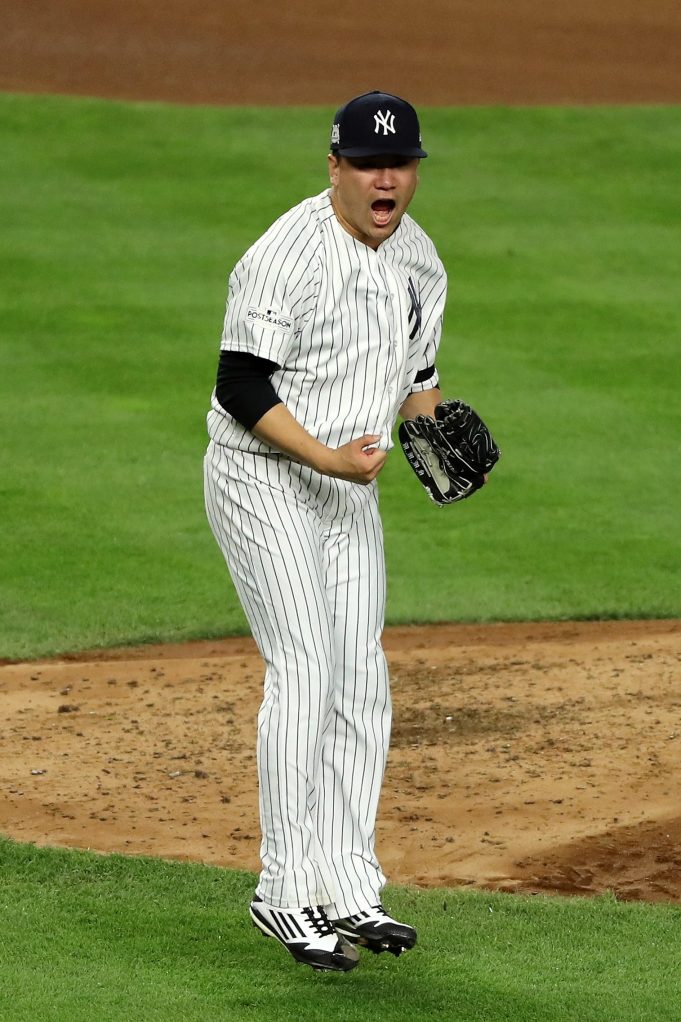 Despite his impressive efforts at home, he doesn't favor much worse on the road, with a 23-16 record. He may not be flashy like Luis Severino or emotionally expressive as Sabathia but his stats speak for themselves.
Because Tanaka has decided to stay with the Yankees, he has solidified their rotation for next season, placing them eons ahead of their competition.
Severino will remain the ace of the rotation, followed by Tanaka. After that, the Yankees have Sonny Gray lined up and under team control, followed by proven rookie Jordan Montgomery, who had himself a field day on the mound in 2017.
The final rotation spot is dependent on whether or not the Yankees choose to offer Sabathia a short-term contract. Even without Sabathia, adding in Tanaka means the Yankees have four strong, reliable starters that are already familiar with each other and the team dynamics.
It's always good to bring in outside players to fill voids but having no pressing voids to fill is even better. In fact, having a rotation remain the same from one year to the next is unheard of in today's game. Thanks to Tanaka, the Yankees don't have to restructure a good chunk of their rotation.
Not only do they get to keep pretty much the same rotation they ended the season with, they get to also build off of their season last year.
A surprising season by all accounts, the Yankees had their rotation to thank, especially during the playoffs. With Tanaka returning to pinstripes next season, they look to pick up right where they left off, instead of having to pick up the pieces like several other teams.