Now that the exciting 2017 MLB season is over, Brian Cashman and the New York Yankees have moves to make. Here are five realistic ones.
After an unlikely and entertaining postseason run, the New York Yankees 2017 season officially came to an end in their game seven loss to the Houston Astros. With the end of play comes one of the best aspects of professional sports: the offseason and more specifically, free agency. The offseason is where storylines play out, the biggest moves are made and players choose their destiny.
The Yankees, like most teams in baseball, have a lot to do before pitchers and catchers report in February. While they have plenty of expiring contracts they need to make decisions on, the Yankees also need to focus on acquiring new players off of the free agent market.
It's no secret that the Yankees are not spending an abundance of money of free agents this offseason. So don't expect to see top dollar players such as Yu Darvish, Jake Arrieta, Eric Hosmer, Mike Moustakas or J.D. Martinez in pinstripes next season. However, the team still has two major voids they need to fill and there are plenty of serviceable players the Yankees could consider. These are the realistic move the Yankees must consider this off season.
Let's begin with starting pitchers. Starting pitching for the Yankees in 2017 was a pleasant surprise. Initially thought to be the weakest aspect of the team, the starters proved to be one of the strongests. However, it could still become even better. With CC Sabathia's Yankee future up in and air and Masahiro Tanaka having the the opportunity to opt out of his current deal, there are a few good options to consider.
In the last decade, the Tampa Bay Rays have become known for developing solid starting pitching. David Price, Matt Garza, James Shields, Chris Archer, the list goes on. Alex Cobb is another good arm coming out of Tampa and is available this offseason.
Cobb is coming off a respectable year with the Rays, posting a 12-10 record with a 3.66 ERA. These, like his overall career numbers, are serviceable and good for a number three or four starter, which he would be on the Yankees.
In addition to only being 30 years old, Cobb has pitched his entire career in the American League East. He knows the teams the Yankees are going to need to beat in 2018 and has dealt with them all in great detail. He isn't a huge name many people know or are clamoring for and would be a great piece for the Yankees in the 2018 campaign.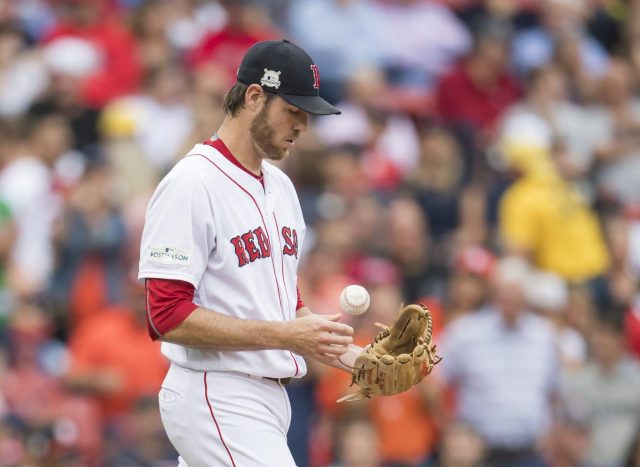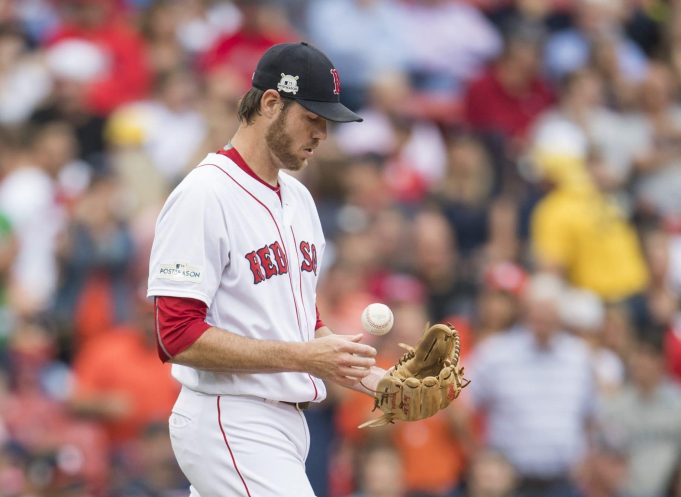 Fister didn't have the best season in 2017, finishing with a 5-9 record with a 4.88 ERA in only 15 games started. While his one season with the Boston Red Sox wasn't the best for a contract year, he is still someone the Yankees have to think about bringing into the fold.
First off, they would be taking a player from their hated rival Red Sox. While this fact may just seem petty and not help on the field, it actually could. Fister now has a year of A.L. East service under his belt. This experience cannot go understated. The A.L. East is historically the most competitive division in baseball and is always a surprise.
Fister also brings another bit of experience to the table: the postseason. After 2017, the Yankees made it clear that they expect to be a playoff presence for the foreseeable future. If that is the case, then they need to bring in pitchers that can handle the bright lights of October baseball. In nine career playoff series, Fister has a 4-2 record with a 3.02 ERA in 56.2 innings pitched. These numbers are something the Yankees should take advantage of and try to bring the veteran righty into the Bronx.
The next hole the Yankees need to address is the position of catcher. Yes, Gary Sanchez is great and is one of, if not, the most important pieces on this team. But that's only offensively. This year in only 122 games, Sanchez hit .278 with 33 home runs and 90 runs batted in. Defensively, however, he has been somewhat of a liability. In 104 games behind the plate in 2017, Sanchez had a .987 fielding percentage and committed 13 errors.
His backup, Austin Romine, is his polar opposite, being much better in the field and lacking in the offense department. In 67 games at catcher this season, he had a fielding percentage of .998 and only committed one error. But at the plate, Romine only hit .218 with two home runs and 21 runs batted in.
The Yankees have two options. First, they can work with Sanchez all winter and trying turning him into a much better defensive catcher or they need to get a better backup. If Sanchez doesn't improve behind the plate, he will see a lot more time at the designated hitter position. But if that's the case, then they need a better offensive catcher to put in the lineup on a more regular basis. Here are the best options for a catcher.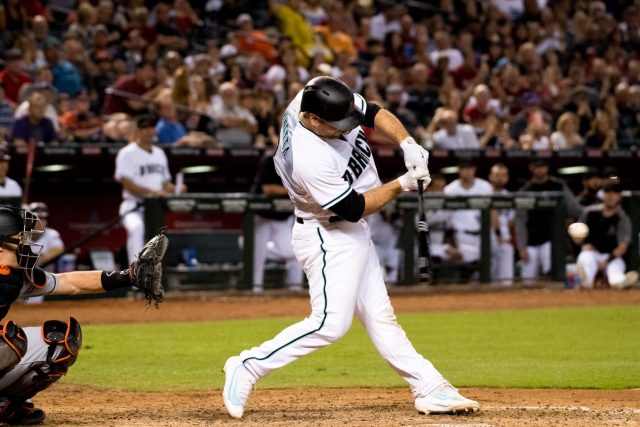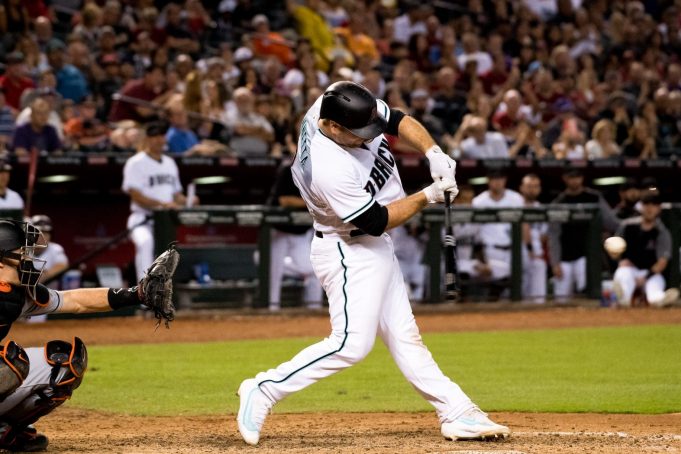 Iannetta is coming off a successful season with the Arizona Diamondbacks. He hit .254 with 17 home runs and 43 RBI. In 78 games as catcher, his fielding percentage was .991 and committed six errors.
While Romine is the better defensive catcher, Iannetta's numbers aren't that much worse. Iannetta had five more errors and a lower fielding percentage than Romine, but even those numbers are still more passable than what Sanchez has been doing as the everyday backstop.
Iannetta is also miles better than Romine when it comes to batting. The numbers Iannetta put up in Arizona this past season would be great for the Yankees lineup and would allow Sanchez to not have to catcher as frequently. The only issue is that this would be a short term deal. Iannetta is 34 so his time with the Yankees would be limited. But if a one or two year, at most, solution is all they need, then he is a good choice.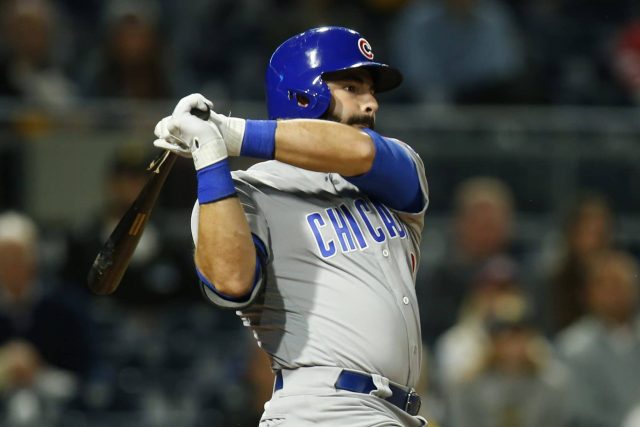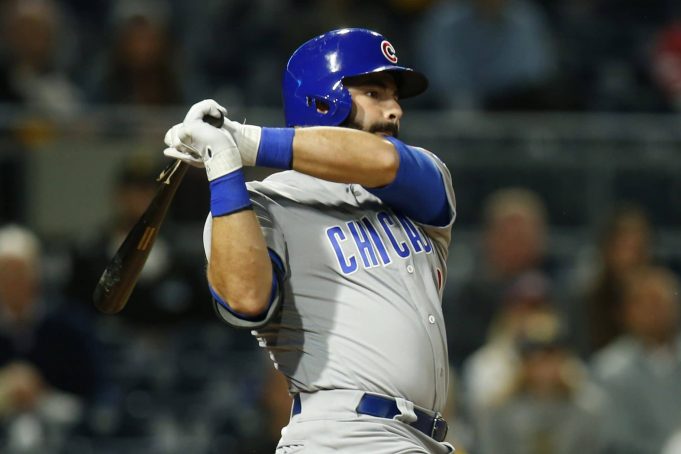 This is the free agent the Yankees should attempt to get above all else. Avila split time last season with the Detroit Tigers and Chicago Cubs and had a good under the radar season both behind and at home plate. He hit 14 home runs, drove in 49 runs while hitting .264. In 78 games in the field, he committed only three errors and had a .995 fielding percentage.
Avila, a former Silver Slugger award winner and all-star in 2011, is the best option for the Yankees this offseason. He is a great two way catcher and could be the perfect backup for Sanchez. He hit for a good average for a catcher and is capable of getting runs in.
He also has experience with some some of the best pitchers in baseball. Avila has caught the likes of Justin Verlander, Max Scherzer, Jake Arrieta and Jon Lester. His experience in calling games with these pitchers will serve as great experience and could help elevate pitchers on the Yankees roster next season.
One last benefit of signing Avila is his age. Avila is only 30 years old, which isn't much older than Romine who will be 29 in November. He could be a key member of the team for more than a year or two and this Yankee team seems to have a forward thinking mindset.