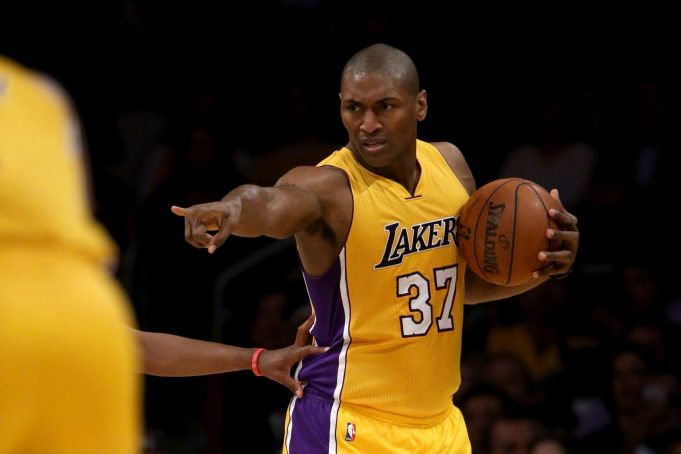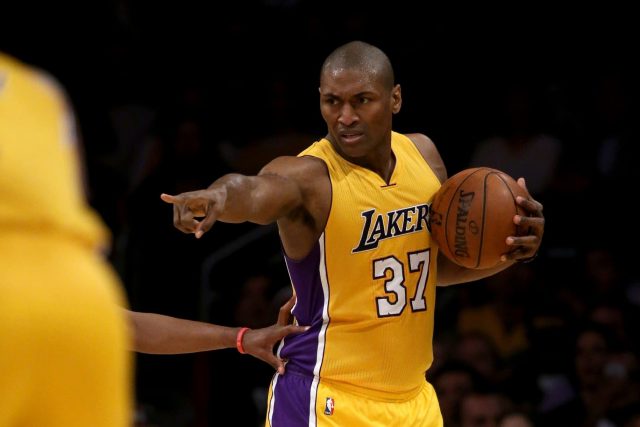 Former Laker Metta World Peace told TMZ Sports that he is joining Ice Cube's newly famous BIG3 basketball league.
Metta World Peace is yet to officially retire from the NBA. He played sparingly for the Lakers last year and was hired by the team this season as a developmental coach for the G League squad. Now he's making a return to the court with the BIG3 league.
World Peace made the announcement of his return to action on Friday to TMZ Sports. The artist formerly known as Ron Artest said he doesn't know about Lamar Odom's plans before dropping the bombshell.
The 37-year-old played 17 seasons in the NBA with six different teams. He's perhaps best known for his five seasons in Indiana which produced memorable moments like the "Malice at the Palace."
The BIG3 League, founded by Ice Cube, features other famous names like ex-Knick Charles Oakley and Allen Iverson. World Peace agreeing to join on is a sign that recently retired famous players are willing to get in on the action.
Could Kobe Bryant be next? World Peace and the Black Mamba going up against each other again would be a great ratings boost.