The New York Yankees have a few names coming off the books after 2017. Which ones should they consider extending?
The New York Yankees had a magical ride in 2017 and although the end is still freshly in our minds, it's never too early to take a glimpse into the near future.
---
---
General manager Brian Cashman, who's essentially guaranteed to return to his position, will have decisions to make regarding the expiring contracts of Matt Holliday, Todd Frazier, CC Sabathia, Jaime Garcia, Michael Pineda and manager Joe Girardi. While some have influenced the success of the Yankees this season and others have to a lesser degree, decisions on all of their Yankee futures must be made.
Which current Yankees slated to hit the free agent market will be retained? Which shouldn't be? Who will wear another uniform by next year? ESNY breaks down all the expiring contracts and where they could end up by Opening Day of 2018: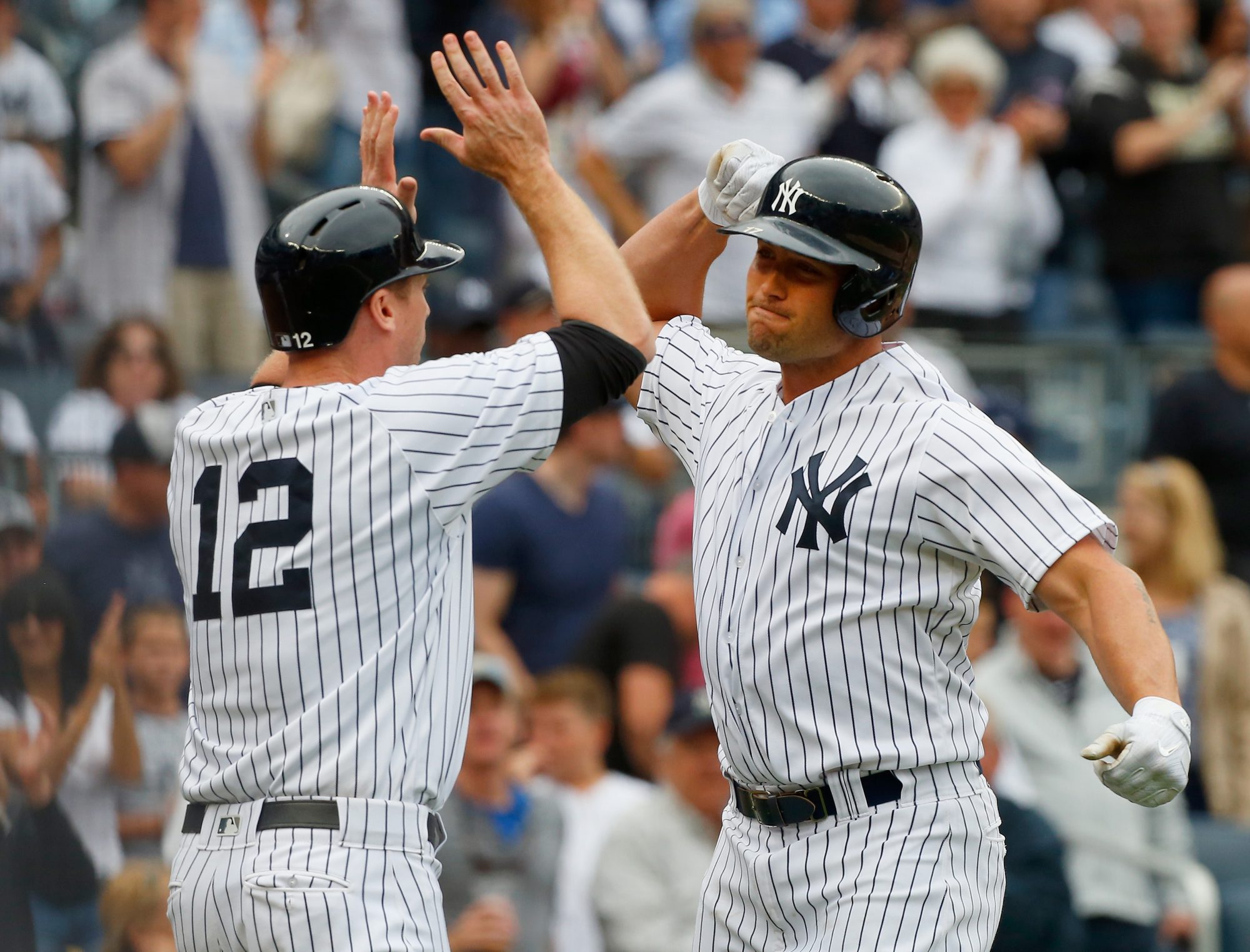 Matt Holliday
If Cashman believes signing an everyday designated hitter is a priority, Matt Holliday could be on the short list of candidates.
In 105 games this season, the 37-year-old posted a slash line of .231/.316/.432 with 19 home runs and 64 RBI's, but was on a tear prior to being placed on the disabled list on June 28 with a viral infection. In fact, he was a key component to the overall success of the offense.
He hit 15 home runs in 68 games with an OPS of .877 before landing on the DL. He didn't do much aside from a pair of clutch home runs against the Red Sox upon returning, but a short commitment for a guy who has served as a mentor for Baby Bombers such as Aaron Judge isn't a disastrous investment for Cashman to make next winter.
The decision ultimately comes down to where the Yankees see Chase Headley fitting into the 2018 picture. His .273 batting average and .406 slugging percentage in 2017 were his highest since 2012 and when he moved to primarily playing first base, he went 62-for-208 (.298) through the end of the season.
New York may decide to go with Headley as an everyday designated hitter and serve as a backup first baseman to Greg Bird. Headley's ability to play the corner infield positions is evidently a smarter investment than bringing Holliday back for a second chance in the Bronx.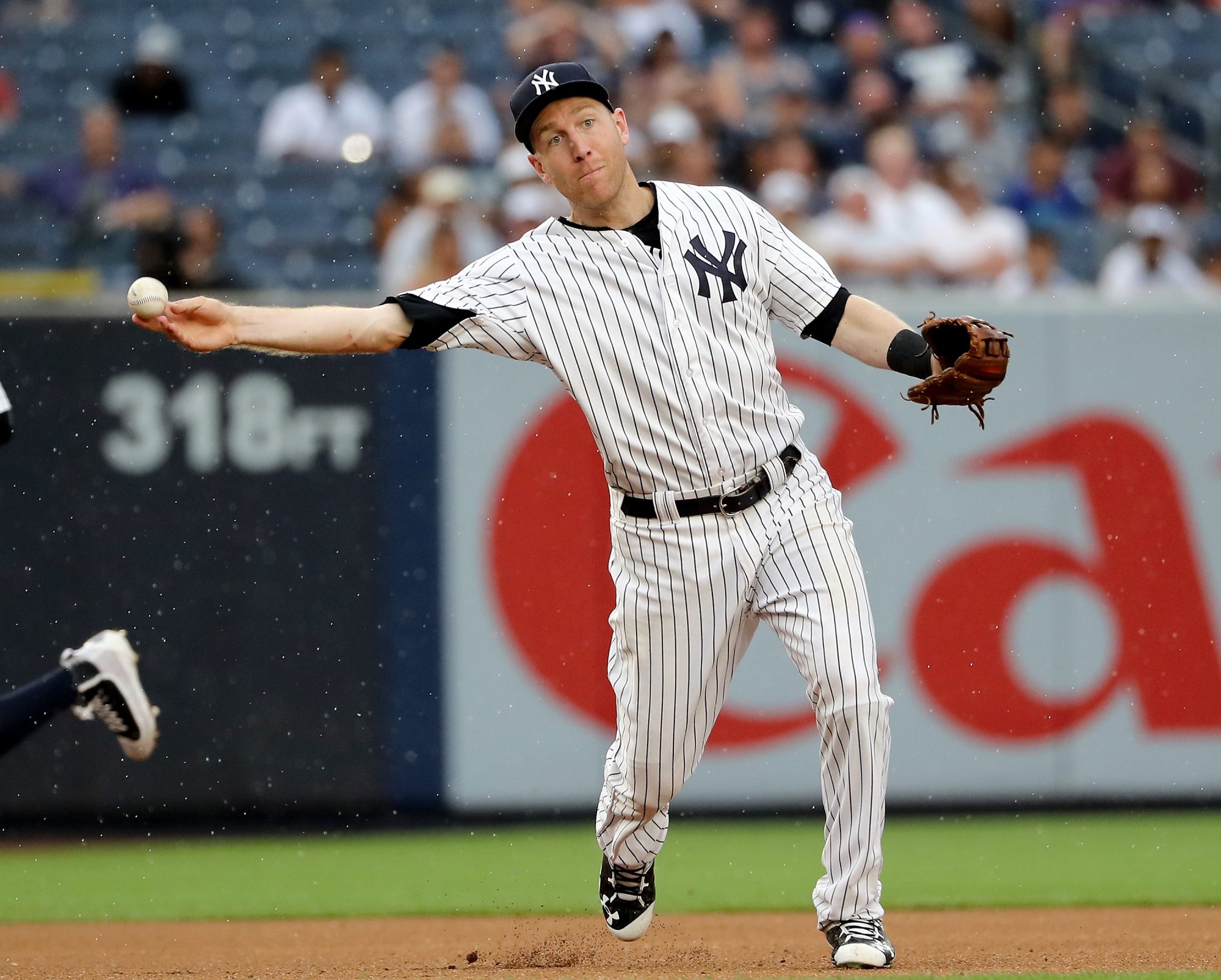 Todd Frazier
Frazier wasn't carrying a hot bat with the Yankees when he was acquired from the Chicago White Sox on July 18 but slowly turned a corner. Over his last 16 regular season games, Frazier posted a .904 OPS and drove in nine runs. Combined with the Yankees and White Sox, he hit 27 homers in 147 games.
The 31-year-old also made an impact with his glove, posting the third-highest UZR/100 among any Yankees' third baseman (min. 500 innings) since 2000. He even gave the team life during the postseason on and off the field, became a fan-favorite and would love to return. There are some "human" intangibles that side with Frazier.
But, realistically, with Headley still on the books, Gleyber Torres expected to make a return and push for the hot corner at the Majors by spring training and Miguel Andujar on the rise, Frazier's Yankee career should have a life of half a season.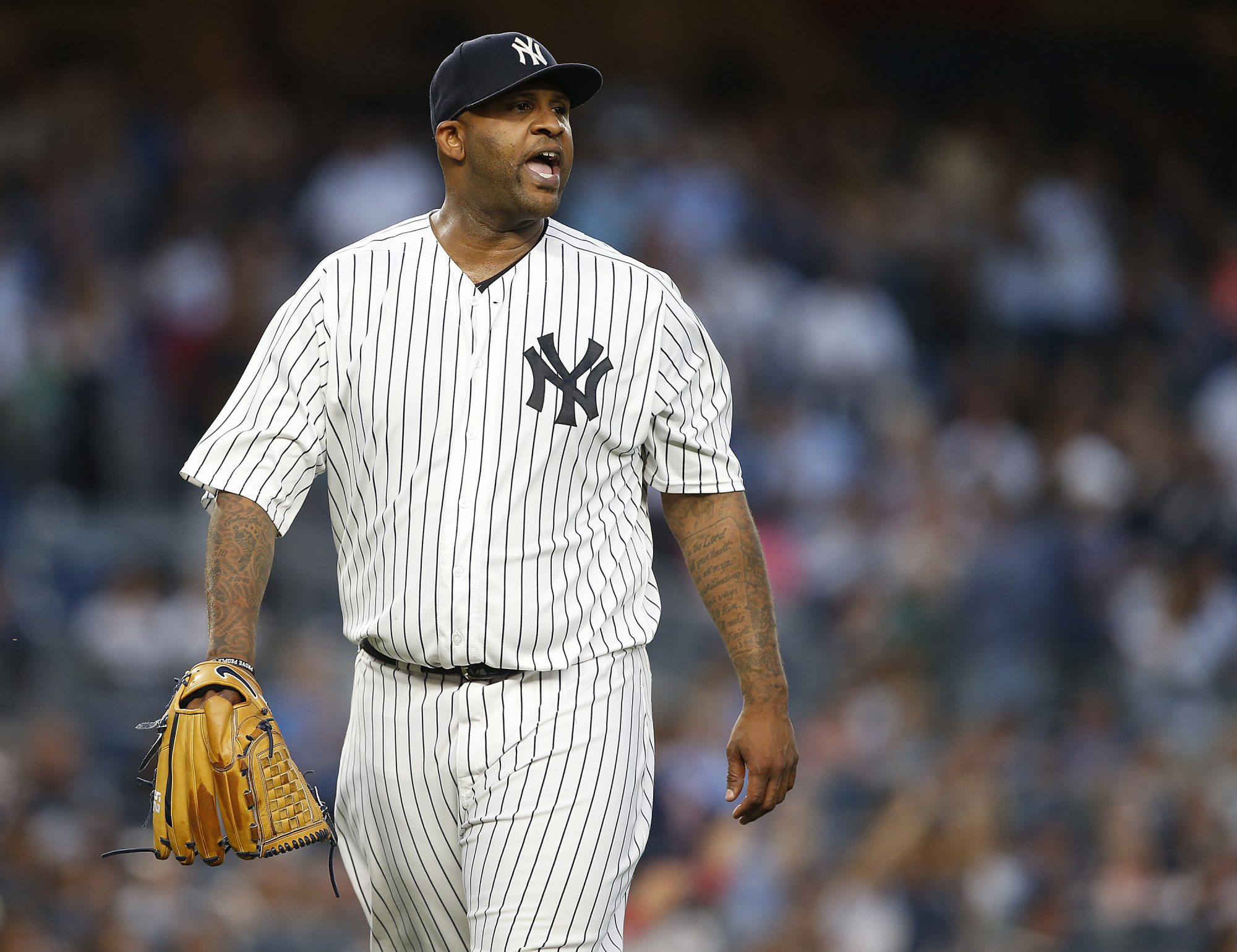 CC Sabathia
The Yankees have expressed their interest in the veteran lefty before, and Sabathia has pitched his way toward returning in 2018 on a one or two-year deal.
In 27 starts this season, the 37-year-old went 14-5 with a 3.69 ERA — his lowest since 2012 — and served as a showstopper when the team needed him the most. In 10 starts during the regular season coming off a Yankees' loss, Sabathia went 9-0 with a 1.71 ERA and continued that success in the postseason by holding the Astros and Indians to a combined .216/.318/.257 slash line in four starts.
Clearly, there's something left in the tank and yes, New York is interested in retaining his services. There are, however, some components to keep in mind when discussing Sabathia's return to the Bronx in 2018.
First, of course, is health. This season alone, he missed 10 team games on the disabled list with right knee inflammation in mid-August and was also on the 10-day DL from June 14 to July 3 with a left hamstring strain (missed 19 team games. Two is age. Would you want to ink a 37-year-old to a contract when you're depending on him to be a solid No. 3 starter?
The third issue with a potential Sabathia return is money. When this year is all set and done, Sabathia will make $25 million. New York should really be willing to offer nothing more than $10 million, considering the concerns involving age, health and the desire to get under the luxury tax threshold.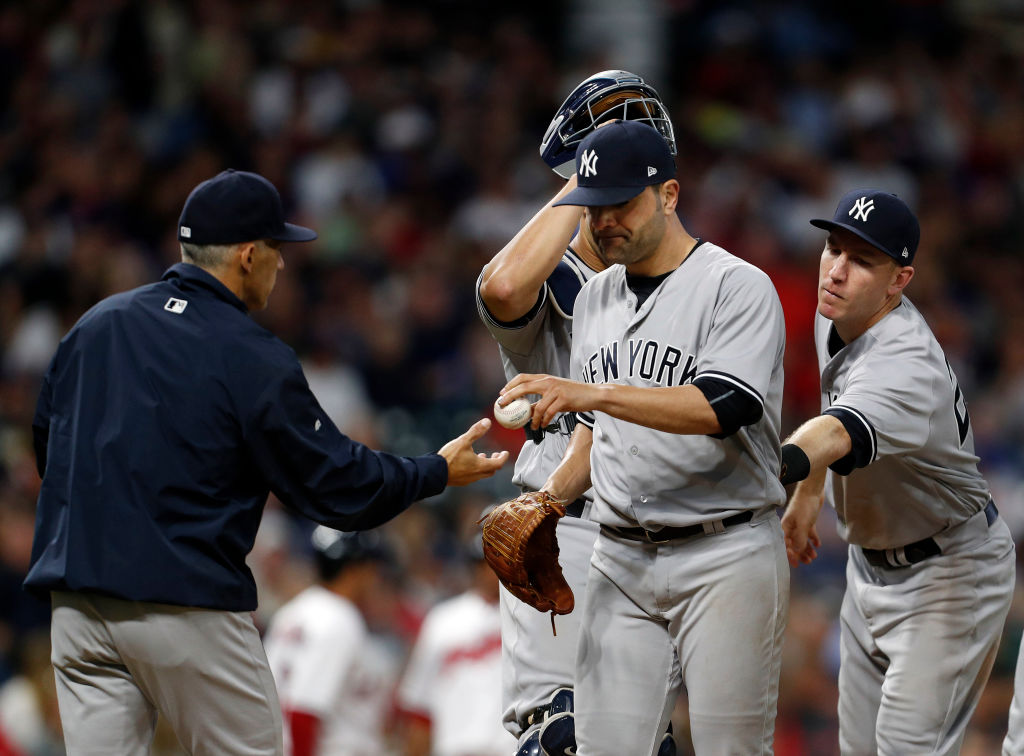 Jaime Garcia
Garcia did make some history this season by becoming the first pitcher to make three straight starts for three different teams (Braves, Twins, and Yankees) in a single season since Gus Weyhing in 1895 (Philadelphia, Pittsburgh, and Louisville).
But what he didn't do was impress the Yankees enough to warrant an extension.
The left-hander made eight starts for New York after being acquired on July 30 and went winless while sporting a 4.82 ERA. There doesn't seem to be a rotation fit with him and the Yankees, but he could be a long relief option next season. Considering he's a lefty, he can be deployed as a left-handed specialist when needed as well.
Garcia has made 12 career relief appearances including one this postseason for New York in which he tossed 2.2 scoreless innings Game 1 of the American League Division Series at Cleveland.
If the price is right and Garcia is willing to move to a full-time relief job with an occasional spot-start, the fit is there.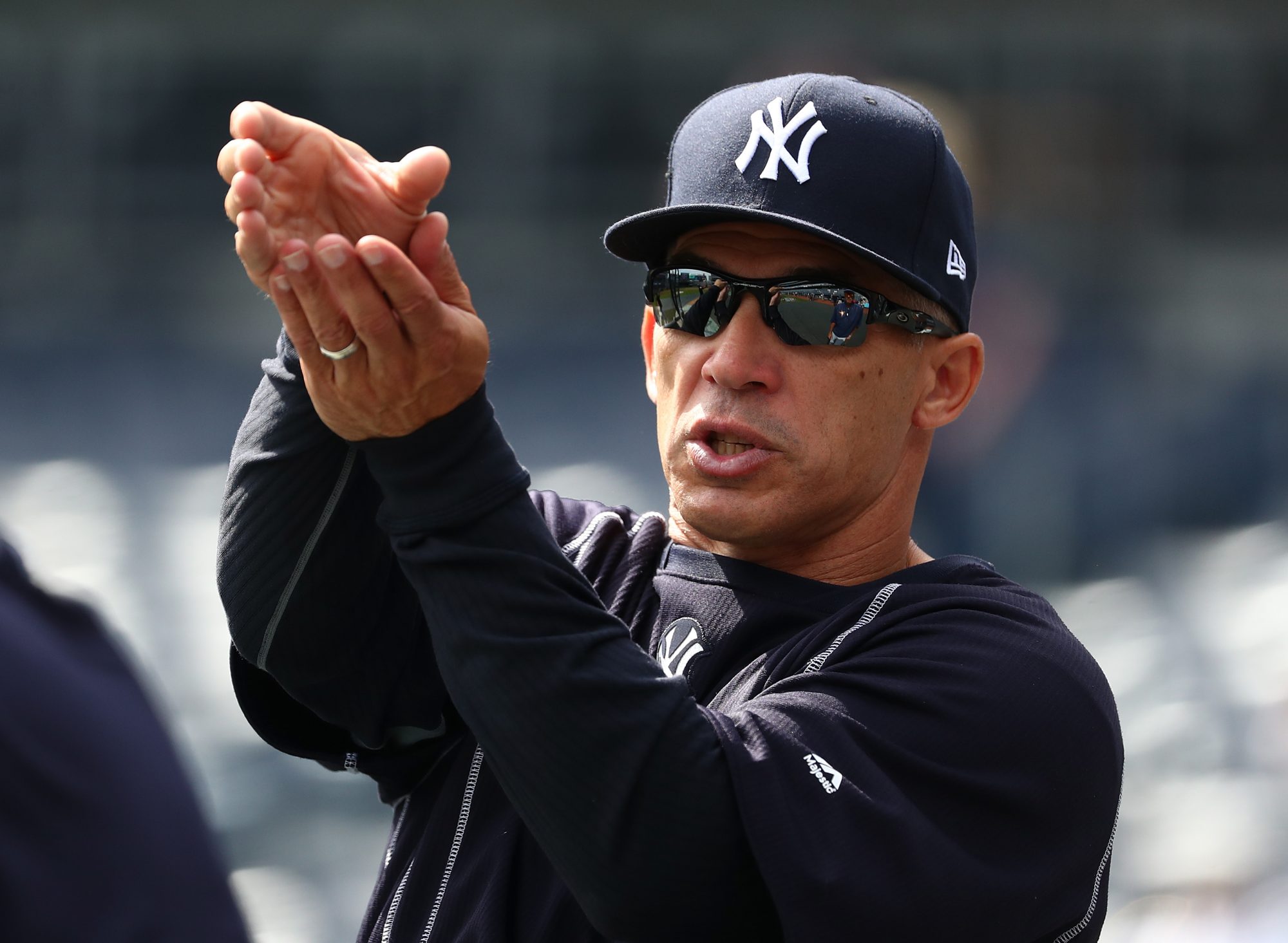 Joe Girardi
There is some rumored drama circling the Yankees and its manager since 2008, Joe Girardi. The latest reports, as expected, notes that New York expects to offer a new contract to the only current manager to lead his team to a winning record in each of the last 10 seasons.
The only question is if Girardi would accept.
After a surprising October run that featured perhaps the biggest mishap of his career in Game 2 of the ALDS, the 53-year-old said he loves his job, but would want to discuss any future endeavors with his family. 10 years as a manager of the Yankees can take its toll and after the backlash he received before Game 3 at Yankee Stadium, him wanting to take time off is understandable.
---
---
We'll soon find out Girardi's fate. There are managerial openings with other franchises, but the best fit for him and New York is together.