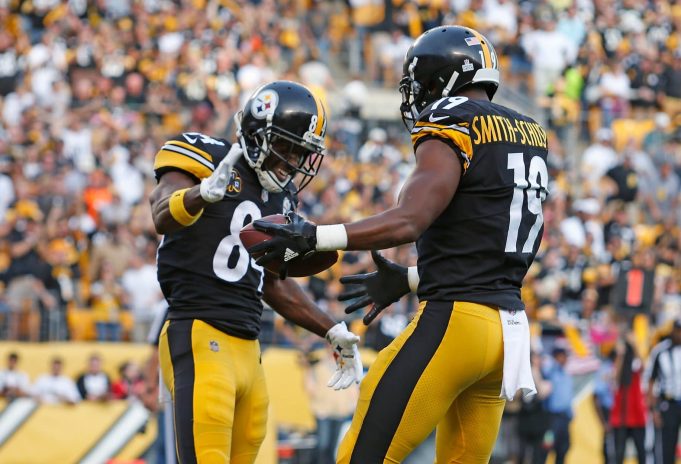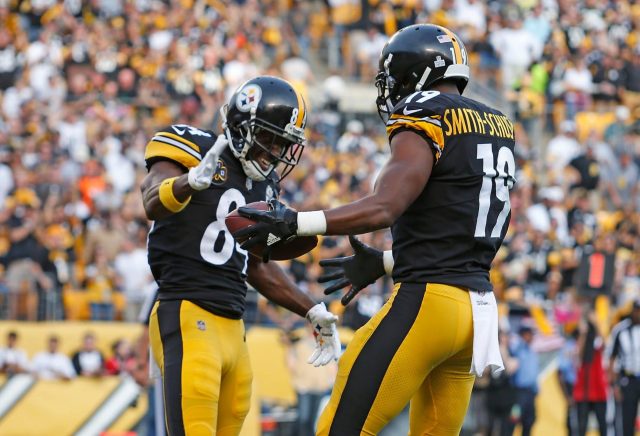 The Pittsburgh Steelers weapons, including Antonio Brown, partake in a little hide-and-seek celebration that'll surely have you rolling. 
NFL teams have been taking advantage of the new celebration rules this year, coming up with some creative team celebrations. The Pittsburgh Steelers, who were known for big celebrations with Antonio Brown, got in on the action.
Come for the @TeamJuJu TD catch.

But stay for Hide & Seek. ??? #HereWeGo pic.twitter.com/YDaoE7SMeJ

— NFL (@NFL) October 22, 2017
That's right, they played hide and seek after a JuJu Smith-Schuster touchdown reception. Le'Veon Bell hid behind the goal post while Smith-Schuster counted. Smith-Schuster definitely cheated though, I'd say he counted for maybe six seconds. If I were Bell I'd definitely call him out on that on twitter after the game.
Smith-Schuster had the added advantage of the fact that Bell really had nowhere else to hide. A football field is a pretty wide open space and there aren't very many obstacles. The only other option Bell had was to go try and hide on the sideline, and with how fast Smith-Schuster counted he wouldn't have gotten there in time.
Bell had no chance of winning that game of hide-and-seek, but the Steelers have a chance of winning their game today.