The New York Yankees are heading home after a miraculous season and while it all seems negative, there are ways to think positive about it all.
T
he New York Yankees went from a team projected to do absolutely nothing this season to on the verge of a World Series appearances.
Funny how things turn out completely differently than we anticipated. The Yankees shocked the baseball world by mounting a comeback against the Cleveland Indians and playing seven hard-fought games against the top offense in Major League Baseball down in Houston.
As much as people say that this season was supposed to be a rebuilding year, it didn't feel like that. The more the Yankees won, the greedier fans got.
A Wild Card spot would be fine. But once they got there, it was not enough. Getting to the ALDS was an accomplishment … until they got there. Same with the ALCS. The further the Yankees made it into the playoffs, the more Yankees fans wanted from their team.
But it is still a rebuilding year. As painful as last night's loss was, three are still some positives to look at from this game. It won't make the loss any less heartbreaking but it will at least tide us over until Yankees baseball returns in February.
So let's talk about some ways to spin some positive thoughts into the depression Yankees fans have found themselves in after the Game 7 loss.
This doesn't mean that you have to do it but, hey, it's worth a shot!
What you're thinking:
CC Sabathia looks incredibly off tonight. Why didn't Joe Girardi go to the bullpen sooner?
What you should focus on instead:
We have to trust in the management of Girardi, who brought us to this point.
All the Girardi-haters out there are having a field day right now, hoping this is the last straw for the manager who has definitely made mistakes but has also led them to this position.
He spent the entire season feeling out his starting pitchers, calling on the bullpen and dealing with criticism around every corner. But the fact of the matter is, he must have been doing something right, seeing as how a young team found themselves one game from the Fall Classic.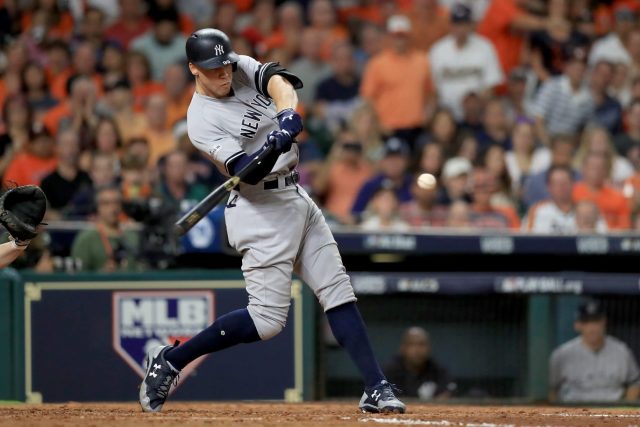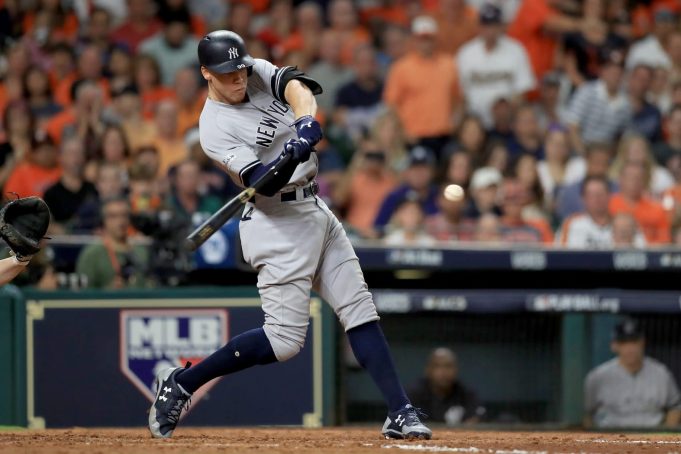 What you're thinking:
The offense has been dismal at best this series.
What you should focus on instead:
While they've been dismal recently, the Yankees at least were aggressive on the first pitch.
Sure, there's no denying that the Yankees had an absolutely horrific offense this series. They fizzled out ever since they left the Bronx, scoring only 3 runs total in Houston over 4 games.
However, last night we saw a different side of the Yankees…one which showed them be more aggressive at the plate on the first pitch.
It didn't work out but with a lot of great pitchers, that method will work. Too bad they didn't do this against Justin Verlander a few days ago.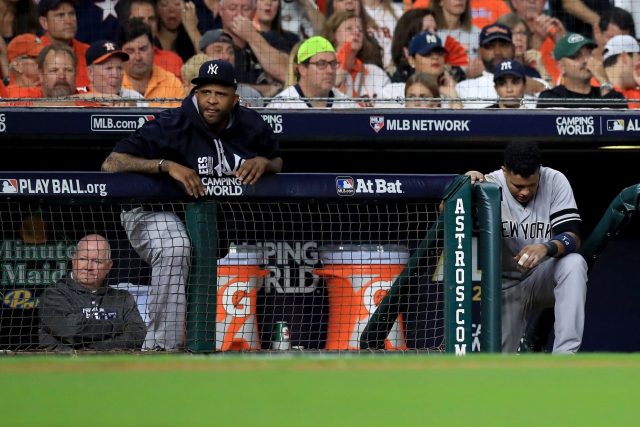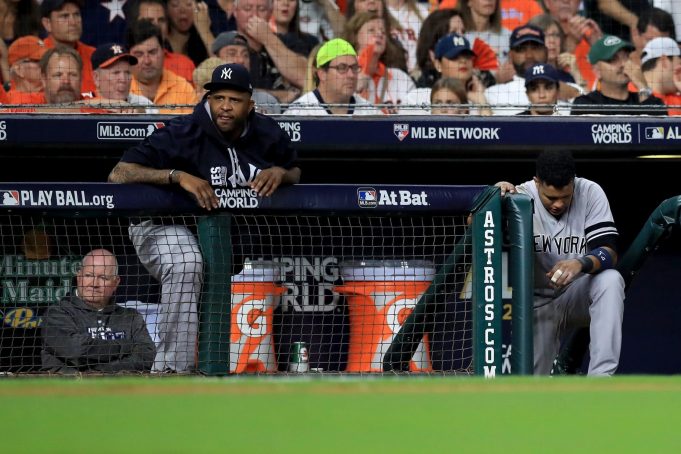 What you're thinking:
We had all the talent to win this year and couldn't get it done.
What you should focus on instead:
This is just the beginning.
Guys, I can't emphasize this enough. We are witnessing the beginning of something incredible, much like the 1990s dynasty. We saw Greg Bird come into his own, proving that he not only wants to play but can perform at a high level.
Aaron Judge had a massive regular season and Gary Sanchez showed he's ready and able to be an offensive juggernaut. They've got Luis Severino as an ace. They've got Chad Green and Adam Warren holding down vital roles in the bullpen.
These guys are set. Nobody expected them to be here and here they are, shocking the world by going all the way to the Championship Series. And while they have the talent this year, in the coming years, more and more talent will emerge and the Yankees will be the power franchise we've come to know and love.
The negativity is warranted, for sure. The problem is that there are so many positives to this team, this season, this playoff run. Instead of focusing on the negative, why not look for the positive?
And while we're talking about the positive, just remember that I am positive the Yankees are in the process of creating a new dynasty and it'll be incredible to watch.