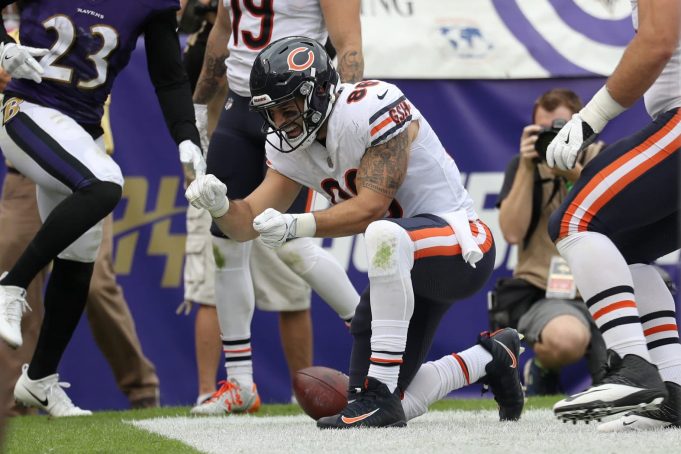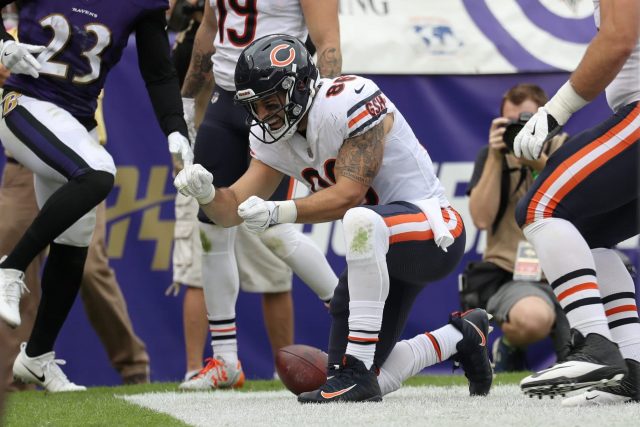 In defeating the Minnesota Vikings, Tarik Cohen and the Chicago Bears pull off a superb trick play that Curtis Martin would be proud of. 
The Chicago Bears have a new starting quarterback in Mitchell Trubisky, however, he isn't the only player on the field that can throw the football. Running Back Tarik Cohen threw a bomb of a touchdown pass to tight end Zach Miller into the end zone.
Cohen took a toss from Trubisky to the outside and pulled the Ravens secondary in on him. Once Miller got a few steps on the secondary Cohen threw a high lob that Miller was able to get under and catch for a touchdown:
Former @NCATAGGIES and @ChicagoBears rookie Tarik Cohen just THREW for his 1st career TD pass! #FCSMade

(via @NFL)pic.twitter.com/DqWZkdWEbt

— FCS Football (@NCAA_FCS) October 15, 2017
However, the Ravens answered back later in the game. Bobby Rainey, who appeared in 15 games with the Giants last season, took a handoff and tripped over his offensive lineman.
However, much like Bilal Powell of the Jets in the game against the Jaguars two weeks ago, he was never touched by a defensive player. Rainey got up and ran 96 yards for a touchdown, which he was able to do since the defense thought he was down.
That's why you play until the whistle.