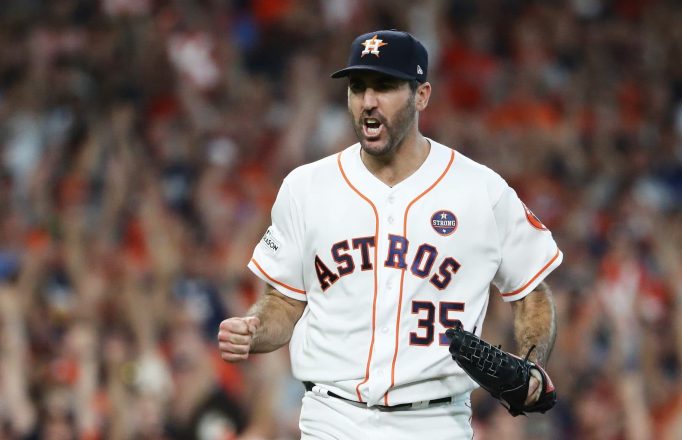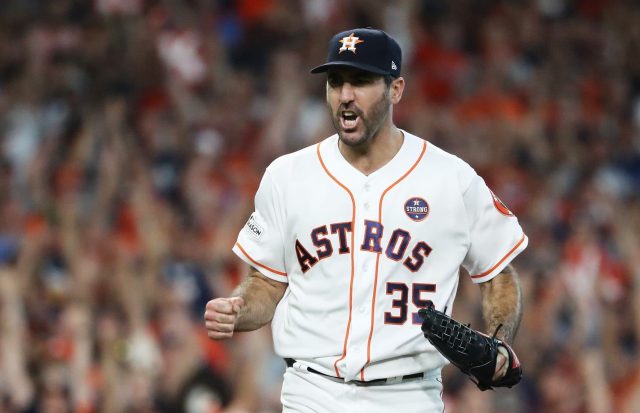 In the Houston Astros 2-1 victory over the New York Yankees, Justin Verlander struck out Brett Gardner on a pitch nobody's seen before.
You remember those Bugs Bunny cartoons back in the day. Growing up, Saturday mornings were an entirely different deal than the six other days of the week. Looney Tunes were running and Bugs was messing with Daffy Duck while somebody cooked fresh breakfast.
If you were lucky, the baseball episode would play that saw Bugs throw one of the most killer pitches you could ever lay eyes on, the slow ball:
Meet Justin Verlander, the pitcher who took the ball for Game 2 of the ALCS for the Houston Astros against the New York Yankees.
Not only did Verlander win the game by going the distance of nine innings, he struck out 13 on the day.
One of these Ks came against Brett Gardner that showcased a pitch never seen prior:
Change-up, curveball, sinker, screwball, I have no idea what Justin Verlander struck out Brett Gardner on, but this pitch is nasty. pic.twitter.com/HwKYwN6Jok

— Jeff Eisenband (@JeffEisenband) October 14, 2017
What in the world was that? An 87-m.p.h. two-seamer? Does Verlander even throw a two-seamer? Was it an ultra-fast screwball? Was it a lively sinker?
I honestly think it was a two-seam or sinker that slipped a bit, but whatever it was, it was unhittable.
The Yanks will take Sunday off and look to get on the ALCS board on Monday night in the Bronx down 2-0 in the series.