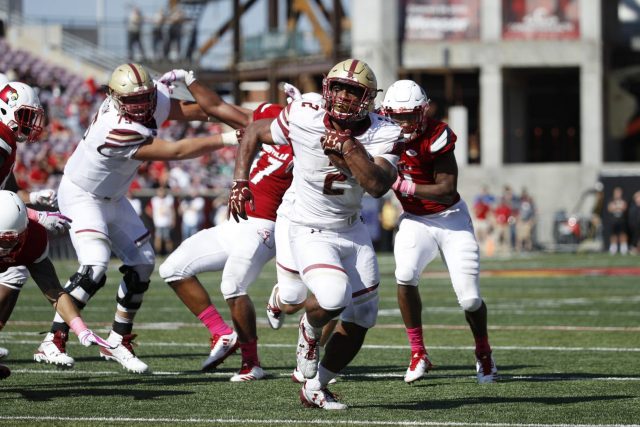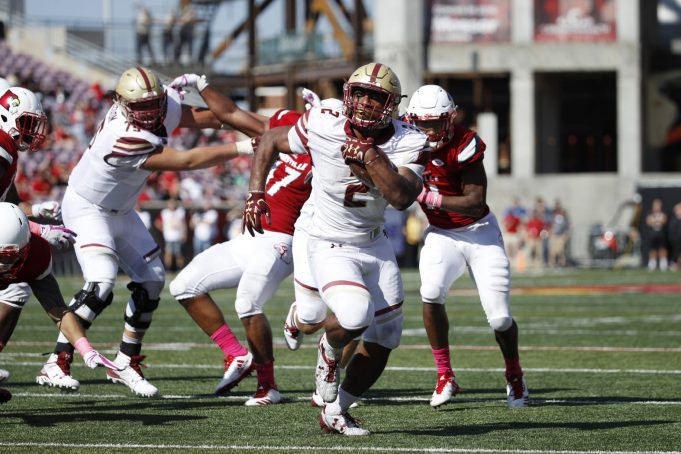 On Saturday, Boston College Eagles running back AJ Dillon showcased one of the greatest stiff-arms in college football history. 
In the game of football, there are stiff-arms and then there are stiff-arms.
The first variety you'll see every weekend. On Thursday, Friday, Saturday and Sunday, running backs of all levels perform the move. With one arm, they'll extend it towards the shoulder pads or even the facemask while looking to gain extra yardage.
Although subtle, the second variety of the stiff-arm is nothing like the first. The second variety is the nasty kind, the stiff-arm from hell that cannot be explained.
On Saturday, Boston College running back AJ Dillon added to the nasty category with a vicious stiff-arm against Louisville en route to a long touchdown run:
Not even on Madden have we seen this one.