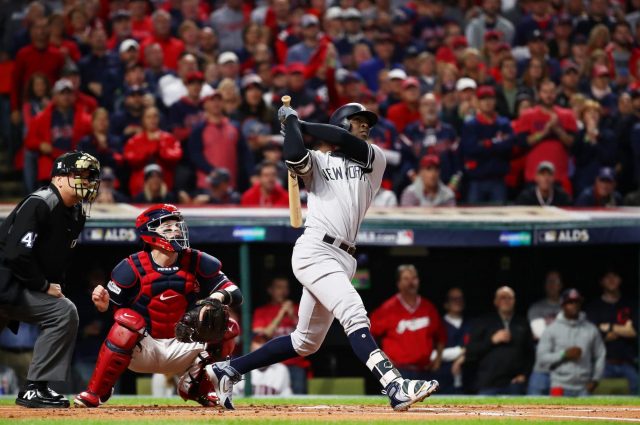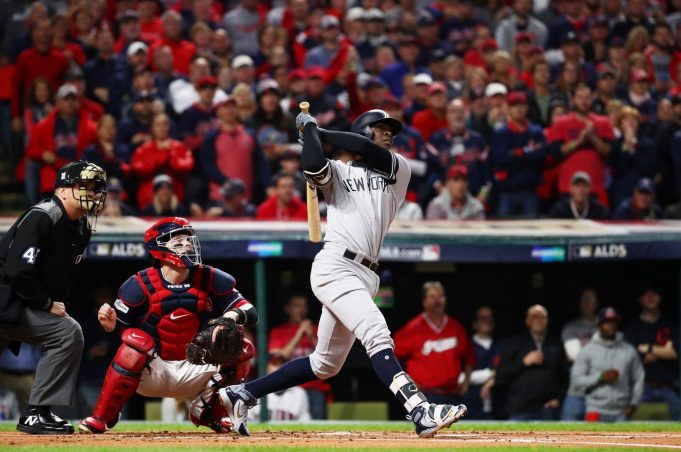 Game 5 by the Lake for the New York Yankees against Corey Kluber and Didi Gregorius isn't scared at all.
A 1-2-3 inning for Corey Kluber to start off the game against the New York Yankees? Didi Gregorius couldn't let that happen.
The ace made a mistake early and Gregorius made him pay for it, launching a shot down the right field line.
DIDI GREGORIUS GONE!

Solo homer off Corey Kluber giving the @Yankees the 1-0 lead. https://t.co/Yzk2mwLitt

— FOX Sports: MLB (@MLBONFOX) October 12, 2017
Deja vu all over again, right Yogi Berra? Gregorius' first home run since his first-inning homer in the AL Wild Card game practically came off the same pitch and went towards the same place.
Entering tonight, Gregorius was a career .154 hitter against the right hander with one extra base hit. Well, he can finally put his first home run off the Klubot.
Gregorius hasn't done much this series but he's come through when he's needed. Getting a lead for starter CC Sabathia gave him the confidence to sit the Indians down 1-2-3 in the first.
So what else does Gregorius have in store for us? Possibly a flip play coming up? He could easily make a play like his predecessor did in the 2001 ALDS.
The night is young and so are the Bombers. Let's see what they've got in this do-or-die game.