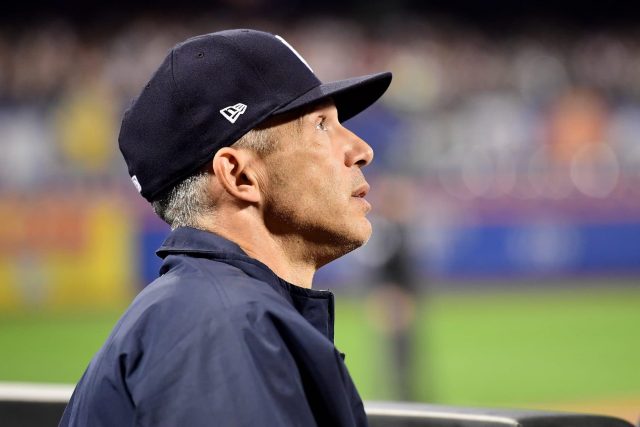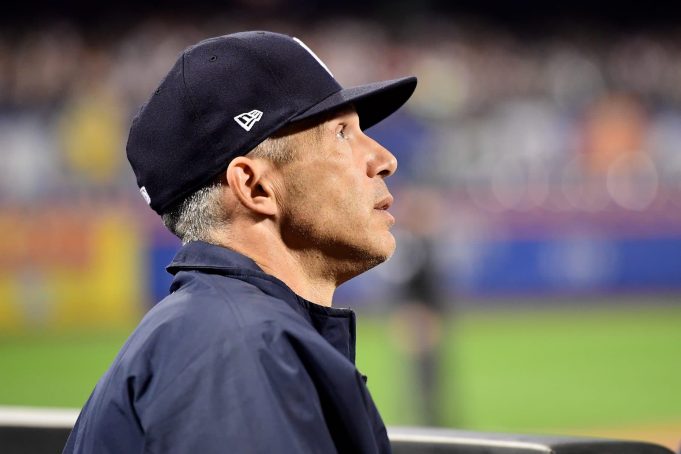 It may be October but the boos were not related to Halloween, as New York Yankees fans made it known just how they felt about Joe Girardi.
Do-or-die for the New York Yankees and the fans are focused on showing Joe Girardi that all is not well between them.
Upon lineup introductions for the Yankees, Aroldis Chapman was cheered. When it came to Girardi, he got a slightly different response.
Here's the crowd reaction for Joe Girardi's introduction. Mostly boos pic.twitter.com/7GtrcQVTO1

— Tom Scibelli (@TomScibelli) October 8, 2017
Ouch. We all know fans were livid over Girardi's poor excuse for not challenging Friday night's HBP call. We get it. But let's just say, he probably deserved it.
But, then again, the Game 2 loss cannot be placed solely on Girardi's shoulders. There were a lot of things that had to go wrong in order to blow the lead and the game. I mean, people weren't booing Chad Green, their normally dominant reliever, were they?
I can guarantee you if there was poll for fans at the Stadium tonight on whether the Yankees should renew his contract, the result would be unfavorable for the former Yankee player.
Now what would make it even greater is if the fans booed him every time he stepped foot out of the dugout. Just to prove a point, since Girardi clearly doesn't want to talk about it anymore.
Sorry, Girardi. This will be discussed for years to come. But don't worry…when the Yankees win their next World Series, all will be forgiven!