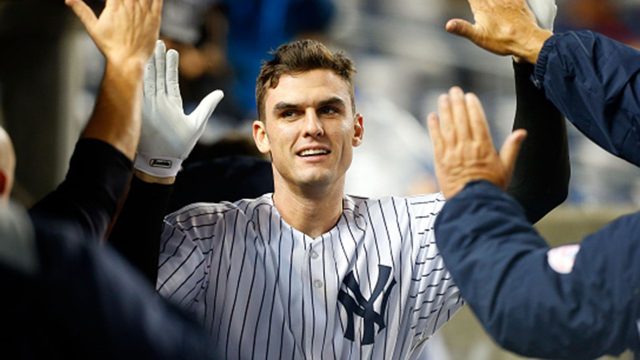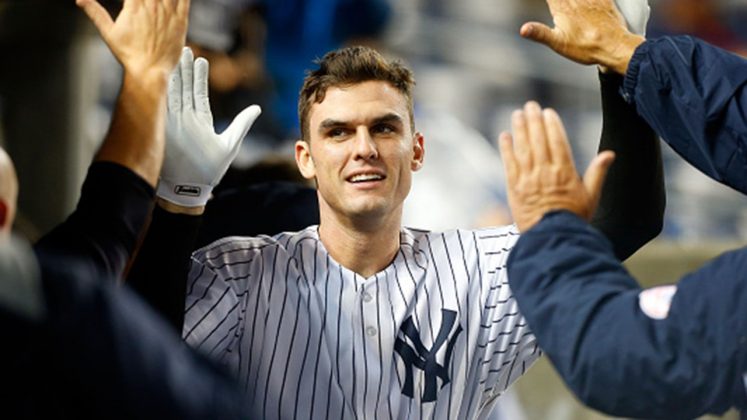 Newsflash: The Bird is still the word in the Bronx! Greg Bird gives the New York Yankees a 1-0 lead in a crucial Game 3.
So, Greg Bird didn't want to come back to play with the New York Yankees? He was faking his injury?
All of those conspirators must be hiding in a hole right about now because Bird just hit the most timely long shot of his career.
Tied at 0 with both pitchers throwing flames, Bird picked up his team by sending this baseball deep into the second deck in right field.
HOME RUN! Greg Bird lets one fly … Yankees lead 1-0. pic.twitter.com/9gOUGMTnbk

— YES Network (@YESNetwork) October 9, 2017
Cue the excited screams and a few tears (yes, that was me). Bird came through off of former Yankee Andrew Miller with the long fly to give the Yankees the 1-0 lead in the bottom of the seventh inning.
The home run was miraculous but the reaction from the bench was even greater. CC Sabathia and Aaron Judge got fired up from watching that shot land, pointing at Bird as he rounded the bases.
And let's not forget about the reaction from the Bird himself. The normally mild-mannered first baseman exploded in a fit of excitement, exposing a broad smile as he rounded first base and all the way home.
Ah, to be a kid again. This Yankees team is something special and this Bird just let that one fly.