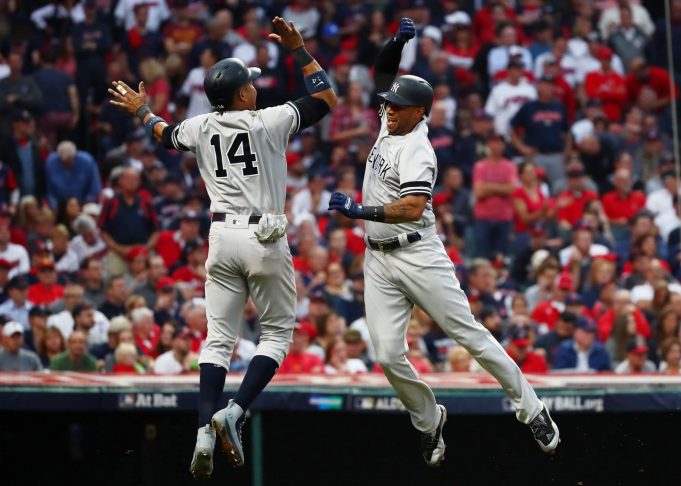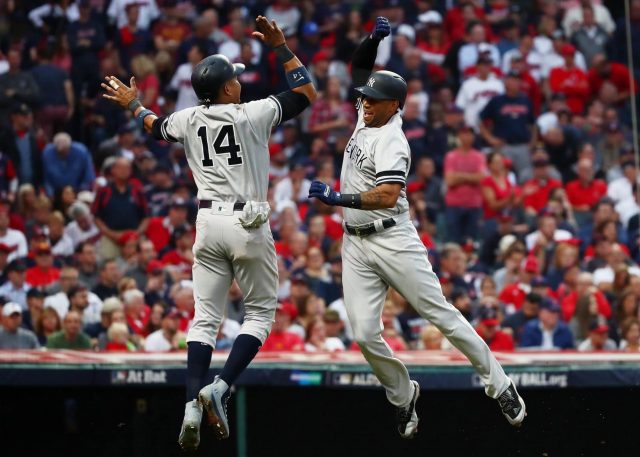 Remember when Aaron Hicks was dismal for the New York Yankees last season? He's having the last laugh right now during the ALDS.
Game 2 of the 2017 ALDS seemed to go in the favor of the Cleveland Indians on paper. On the field? The New York Yankees and Aaron Hicks picked themselves up real fast.
The center fielder took Kluber deep on a rare mistake from this year's potential Cy Young Award winner. And he did so with typical Aaron Hicks swag, in no-doubter fashion.
Corey Kluber, meet Aaron Hicks.#ALDS pic.twitter.com/cNJFk2a4ud

— Bleacher Report (@BleacherReport) October 6, 2017
Just what the Yankees needed to pick themselves up. Already down one game and projected to be blown out with Kluber on the mound, the Yankees took advantage of runners in scoring position with Starlin Castro lacing an RBI single to tie the game at 3.
That's when the incredible moment by Aaron Hicks occurred.
You could have heard a pin drop. As soon as that ball was launched, the entire stadium, city of Cleveland and LeBron James (probably) stared slack-jawed at the monster shot.
To go from being one of the Yankees' worst-hitting position players last season (sorry, bud) to becoming a crucial part of their playoff run this season, Hicks has finally had his Yankee moment in the city of Cleveland.
You can't predict ball, Suzyn. Just like nobody would have predicted that the Yankees would have knocked around Corey Kluber for six runs this early in the game.