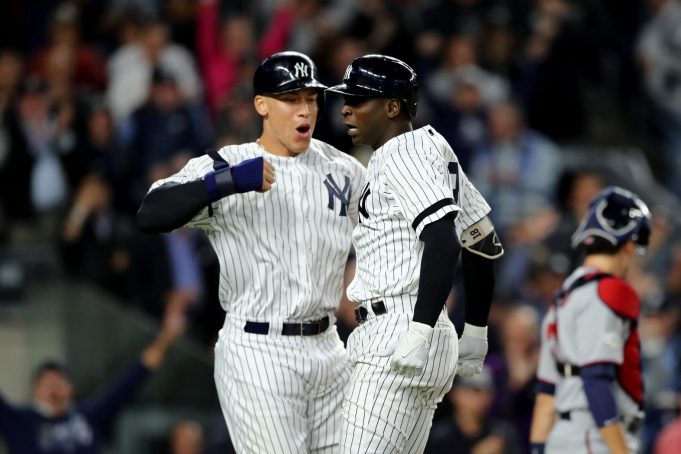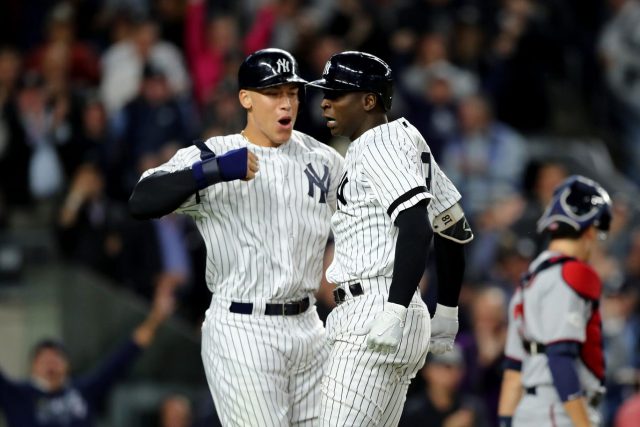 Down 3-0 going into the bottom of the first, it's easy to lose the faith. Didi Gregorius decided the game wasn't over yet for the New York Yankees.
Set the stage. Put runners on and get your clutch hitter up to the plate. Rinse and repeat.
The New York Yankees are never out of a game and Didi Gregorius just proved that in the biggest spot this season.
The Stadium was quieted after the Twins put up a three-spot in the top of the first inning while kicking out the Yankee' ace, Luis Severino.
But the Yankees hadn't even gotten to the plate yet. And that's when Gregorious showed just why he is called "Sir."
Didi Gregorius. Tie game. Yankee Stadium is rocking. #Yankees pic.twitter.com/nEUC70lYxh

— Elite Sports NY (@EliteSportsNY) October 4, 2017

Gregorius absolutely LAUNCHED this pitch into right center. The crowd erupted with noise enough to create an earthquake all the way to Tom's River (we see you, Todd Frazier)!
But perhaps the best part was the flip Didi did with his bat. Sure, it wasn't Jose Bautista-esque (thank goodness) but it showed he's excited, he's pumped, he's ready to compete.
Dang, I will watch this over and over again until something else happens in this game. Sir Didid puts the Yankees back in the game and there are still eight more innings to go.
How do you like them Big Apples, Minnesota?