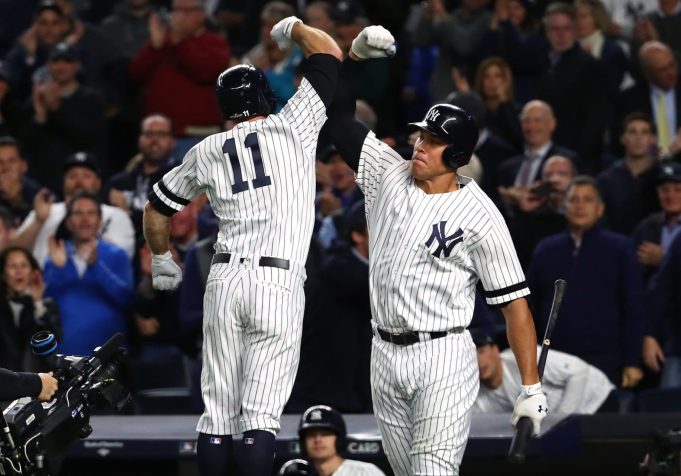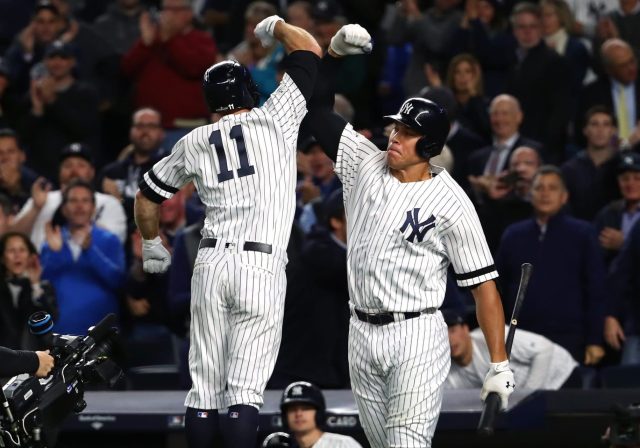 In a tight one-run do-or-die game, you always need a little bit of separation. That's what Aaron Judge did for the New York Yankees.
There are many adjectives that can describe the beginning of the New York Yankees-Minnesota Twins AL Wild Card Game game. But wild might be the best one.
The Yankees went from 0-3 down before they even batted, to 4-3 up, tied 4-4 and got back up 5-4.
But in postseason baseball it's all about creating separation and slugger Aaron Judge did just that.
With a runner on first and one out in the bottom of the fourth. Judge absolutely smoked a ball to left field that sent Yankee Stadium into a frenzy.
https://twitter.com/EliteSportsNY/status/915399915240599552
Judge's dinger was the third hit by the Yankees tonight and each one has sparked the crowd more than the other.
What was more interesting was the usually calm and tame Judge pumping his fists and as he rounded the bases.
It's funny sometimes what October baseball can to a kid.