Captain in action! @RMcDonagh27 teamed up with the Joy in Childhood Foundation to deliver @StarlightUS Brave Gowns at @HSpecialSurgery! pic.twitter.com/QcgwIYbPsQ

— NHLPA (@NHLPA) September 28, 2017
New York Rangers captain Ryan McDonagh and Tyler Austin of the New York Yankees brought smiles to the pediatric patients at the Hospital for Special Surgery.
It's amazing what superpowers children truly believe some professional sports athletes have. That belief brought on some fantastic smiles at the Hospital for Special Surgery on Thursday.
Rangers captain Ryan McDonagh was joined by Tyler Austin of the Yankees as the pair made a special delivery of Starlight Brave Gowns to children in the pediatric unit, made possible through The Joy In Childhood Foundation.
In conjunction with Dunkin' Donuts and Baskin Robbins, these superheroes were at the hospital to announce that the Joy in Childhood foundation would be donating 10,000 Starlight Brave Gowns to children in hospitals across the country.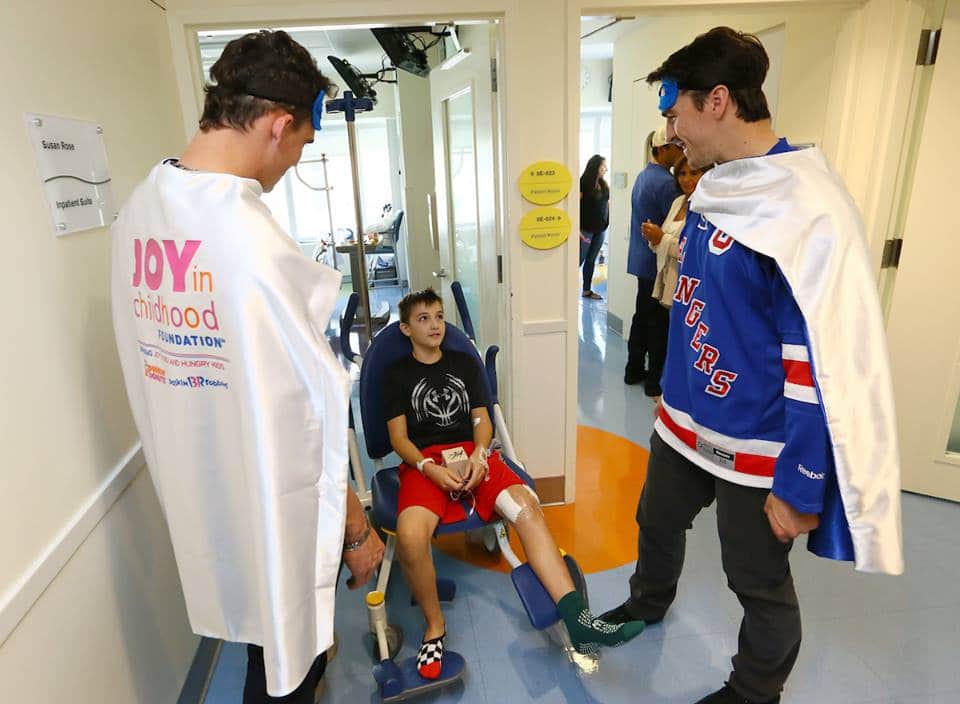 It's great to see New York athletes bring some joy to children in hospitals who are probably frightened and scared during their stays. Yesterday, Austin and McDonagh were able to help these children forget about what is ailing them—for a little while at least—replacing their fears with laughs and smiles.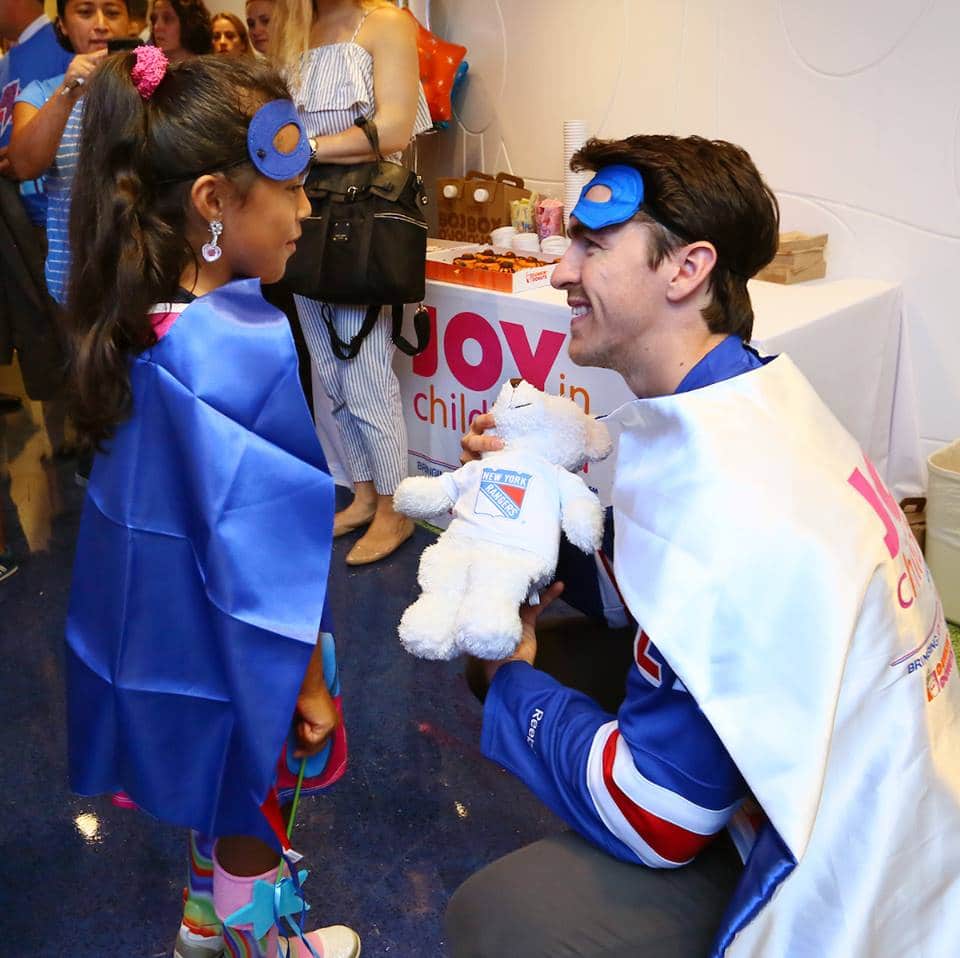 It's all about the children and here these two athletes, one preparing for the playoffs and the other preparing for the start of the Rangers season, found time to make some kids smile and feel happy.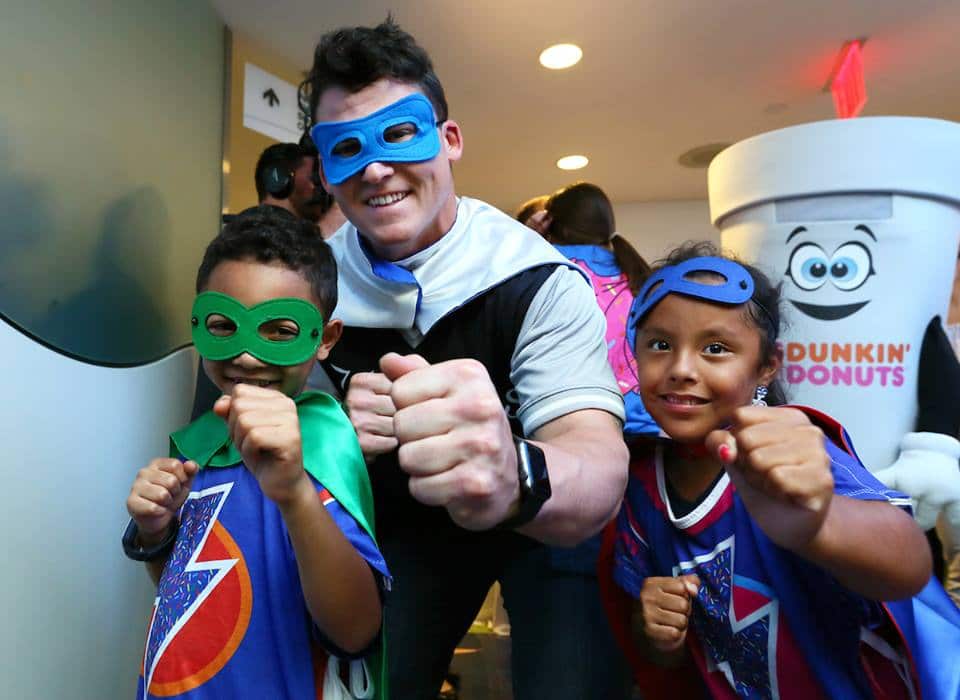 Their smiles are all you need to see. Real life superpowers—and superheroes—do exist in this crazy world sometimes.
*Unless otherwise noted, all photos courtesy of The Joy In Childhood Foundation's official Facebook page.