After six years of trying to win a championship, the Los Angeles Clippers parted ways with point guard Chris Paul this summer. Can the Clippers still compete with the pieces they have in place?
A
s did others, Chris Paul left his long time team to join a fellow star in hopes of finally winning a championship. Then poof, just like that, all of a sudden the Clippers cannot be a successful basketball club.
That's the general consensus among many in the league, and I find it way off base.
A look at the new Los Angeles Clippers, what they can do, and just how far they will go.
New Faces
In the trade that sent Chris Paul to the Houston Rockets, Los Angeles received Sam Dekker, Patrick Beverley, Lou Williams, and Montrezl Harrell.
Dekker is coming in for what is actually his sophomore season, after playing only three games in 2015-16. A product of the University of Wisconsin and taken in the first round of the 2015 NBA draft, he's a wing scorer who has yet to reach his true potential.
Beverly is a well-known name around the league for his top-tier defense and gritty competitive nature. Now entering his sixth season, he's a true team player. He averaged 9.5 points, 5.9 rebounds, and 4.2 assists last year with the Rockets.
Williams was the second runner-up last season for the NBA's Sixth Man of the Year Award, and rightfully so. After averaging 18.6 points for a 58-game stint with the Lakers, he went on to average 14.9 points and 25 minutes a night in 23 games for the Rockets.
Harrell is a very promising young forward with offensive potency and efficiency beyond his years. A prospect from the University of Louisville, the 23-year-old averaged 9.1 points on 65 percent shooting in his second season with the Rockets.
…and that's just what they got for Chris Paul.
In addition, the Los Angeles Clippers signed Milos Teodosic, Willie Reed, and Danilo Gallinari over the summer. That's after trading for point guards Jawun Evans and Sindarius Thornwell, both of whom were drafted by other teams.
Teodosic is a 30-year old point guard out of Serbia, where he's played most of his career. Prior to the summer, he was attracting the eyes of multiple NBA teams, but eventually landed in Los Angeles. Teodosic averaged 16.1 points and 6.8 assists over 29 games in the Euroleague.
Gallinari was originally a part of the package the New York Knicks sent to the Denver Nuggets in exchange for Carmelo Anthony, who like Paul, recently joined a Western Conference contender. Though he's seen his fair share of injuries, he's an excellent wing scorer and frontcourt defender. He averaged 18.2 points and 5.2 rebounds last year for the Nuggets.
Jawun Evans is a young point guard prospect out of Oklahoma State University. He was selected in the second round by Philadelphia after averaging 19.2 points, 6.4 assists, and 1.8 steals in college.
Sindarius Thornwell is another promising guard the Clippers traded for on draft night. Selected by Milwaukee out of the University of South Carolina, he put up incredible numbers his senior year and led the Gamecocks to their first Final Four appearance in school history. Thornwell averaged 21.4 points, 7.1 rebounds, and 2.1 steals per game.
---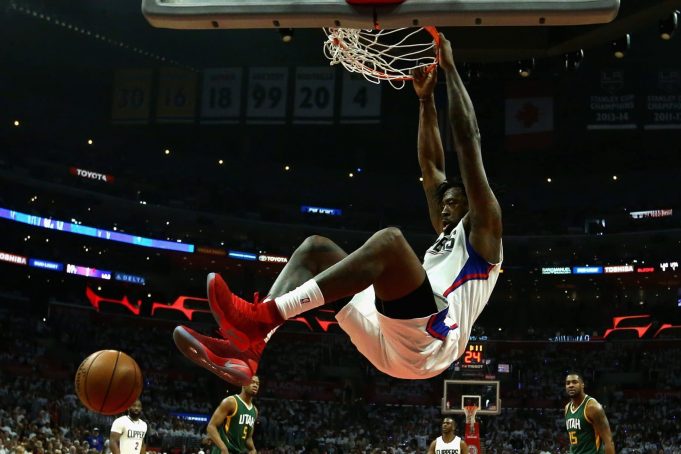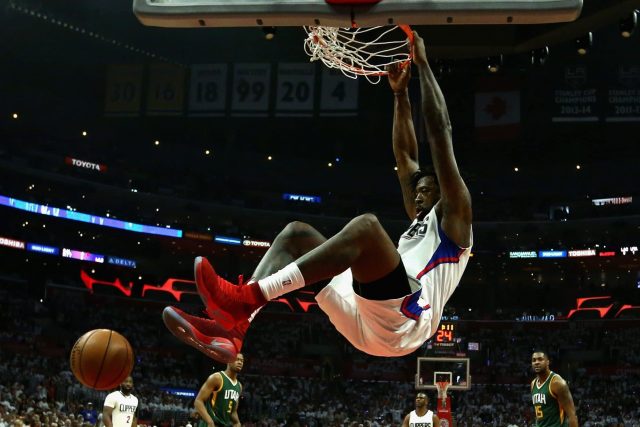 ---
Remaining Core
Two-thirds of the Clippers former Big Three remain with the team. Blake Griffin and DeAndre Jordan will return, as well as backup point guard Austin Rivers. JJ Redick, Jamal Crawford, and Marreese Speights have all found new homes in the absence of their former point guard.
Griffin is the face of this franchise, after signing his five-year, $173 million deal back in July. He's coming off a toe injury he suffered in the second round of last year's playoffs but is expected to participate in training camp later this week. He averaged 21.6 points, 8.1 rebounds, and 4.9 assists last year.
Without Chris Paul, he's set up for what can be the biggest year of his career. Sure he's not dunking over Kia's anymore, but Griffin has matured into quite the centerpiece, and he's capable of getting better in that department. When Chris Paul fell to injury last season, Griffin had to step up. He averaged 6.2 assists per game in February, where Paul missed nine straight games.
Jordan is coming off a campaign that earned him his first All-Star game appearance in February, which should say enough about his current state. In an offense without Chris Paul, sure, Jordan will see less alley-oops and fancy front court dimes. Yet he's still susceptible to see even more offensive opportunities with less pressure. The addition of backup Willie Reed ensures that.
The Clippers' big man posted 12.7 points, 13.8 rebounds, and 1.7 blocks per game last season. He was third in the league in rebounds and seventh in the league in blocks. No one's expecting Jordan to immensely improve, but there's no doubt he'll remain a constant in this very fluid offense.
Rivers may see the most benefit of Paul's absence, yet it's still not released who will be starting at point guard. Per ESPN.com, the backup guard saw an increase to a 15.5 points per game average across the 21 games Paul was out last season. Not to mention his 4.2 assist per game average in that span as well.
If Rivers is elected the starting point guard job, or even shares it with newcomer Teodosic, expect to see an increase in his overall impact on offense.
Realistic Expectations
The Los Angeles Clippers aren't going to be contending for a title this year, that much is certain. Yet one has to wonder if they won't be found playing a competitive first round series against someone like the Spurs, or new the new Super Team in Oklahoma City.
Should the stars remain healthy, Griffin alone can lead this team to the playoffs. Their depth at the guard position, and desire to prove they can play without Paul will make sure of that.
Last year, Los Angeles ranked 21st among the league in rebounds and in blocks per game. To aid Jordan down low, they added Gallinari (tentative stretch four), Harrell, and Reed who averaged a combined 13.7 rebounds and 1.6 blocks per game last season. It's not going to be easy sharing with them, but the numbers are bound to increase.
In scoring, the Clippers were the 6th best team last season averaging 108.7 points per game. This is an area that is still up in the air regarding potential improvement or regression. Paul wasn't a huge factor alone, but the losses of Crawford (12.3 PPG) and Redick (15 PPG) will be apparent in the final score.
The addition of prolific scoring sixth man Williams, and Gallinari will help bridge the gap. Don't count out Teodosic to get his fair share of points either.
Los Angeles ranked 7th among all teams in three-point shooting, but will again lose sharpshooters in Redick (43 percent) and Crawford (36 percent). Expect Gallinari, Williams, and an underrated shooter in Beverly to lead the team in that category.
I'm predicting at least 44 wins for this Clippers team. Last season that would have landed them the sixth seed in the West, though this year the conference will be twice as competitive. Blake Griffin and Deandre Jordan are still two of the league's top 30 players, and they've added some contributors from other playoff teams.
Projecting a Starting Five
It's hard to tell at this moment where the chips will fall, and who will end up starting as the Clippers new point guard. Nonetheless, I've worked together a starting five I think will  be quite good.
Milos Teodosic, Austin Rivers, Danilo Gallinari, Blake Griffin, and Deandre Jordan is a starting five that gives Los Angeles just a little bit of everything. Both forwards and center will provide for ample rebounding, while Teodosic keeps things moving. Rivers is there because, well, yeah I think that's obvious.
Should the Clippers stick with this starting five even temporarily, they'll be able to utilize a second unit of Beverly, Williams, Dekker, Harrell, and Reed as a second unit. That's damn good for a team that just gave up a nine time NBA All Star, and arguably one of the top five point guards in the league.
---
---
Los Angeles is doing what many should be, embracing the change and moving forward as a franchise. Paul may have never been considered the face of this club, we'll leave that to Griffin, but was more often than not a key ingredient to team success.
Without him, this team is preparing for a journey like any other. They're out to prove who they are, and who they can be, and that the Los Angeles Clippers can continue doing what they have always done. Win.