There has been a ton of debate as to whether or not Aaron Judge of the New York Yankees deserves the MVP award. ESNY provides the answer.
New York Yankees' rookie right fielder Aaron Judge is on the tail-end of one of the greatest rookie seasons of All-Time, and his case for American League Most Valuable Player has recaptured its momentum.
The 25-year-old is slashing .308/.452/.885 in the month of September with 13 home runs, bringing him to 50 homers on the season — more than any other rookie in the history of the sport.
---
---
Just when you thought his campaign for MVP was derailed after hitting .179 and striking out in 44 percent of his at-bats from the All-Star break until the end of August, Jose Altuve is no longer the clear-cut favorite.
ESNY will now bring every aspect of the AL MVP race together and decipher what everyone wants to know: does Aaron Judge deserve to be crowned? As always, leave your questions, comments and criticisms down below to be a part of the conversation.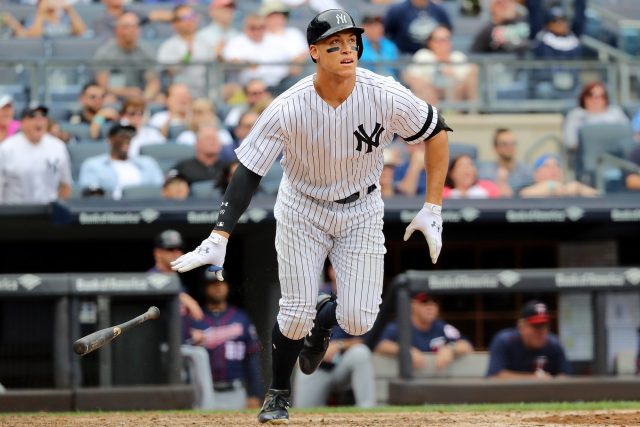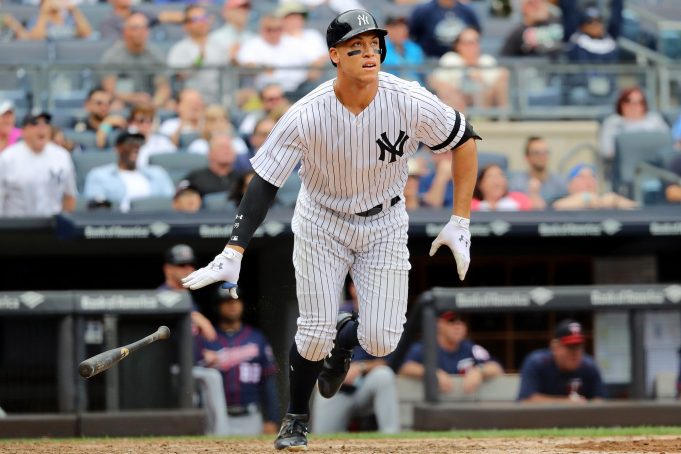 Inside Judge's Numbers
There's no sugarcoating it: Judge is having a crazy 2017 season.
His 50 home runs are the ninth-highest in a single season in Yankees franchise history and the most since Alex Rodriguez crushed 54 during his MVP season in 2007. It's not only the home runs that are jaw-dropping, as his 109 RBI mark is the third-most by a rookie in Yankees' history, trailing only Joe DiMaggio (125 in 1936) and Tony Lazzeri (114 in 1926).
Judge also leads the AL in a ton of categories and while we'll address these in the next section, he ranks atop the league in homers, runs scored, WAR and isolated power.
The case for Aaron Judge is also as strong as ever. The 6-foot-8 All-Star has reached base safely in 21 straight games and is slashing .329/.479/.957 (23-for-70) with 26 runs scored, five doubles, 13 home runs, 25 RBI and 23 walks during the streak.
To say he's not deserving is a flat-out lie, but to say he should win the award gets tricky, especially when compared to other qualified AL stars.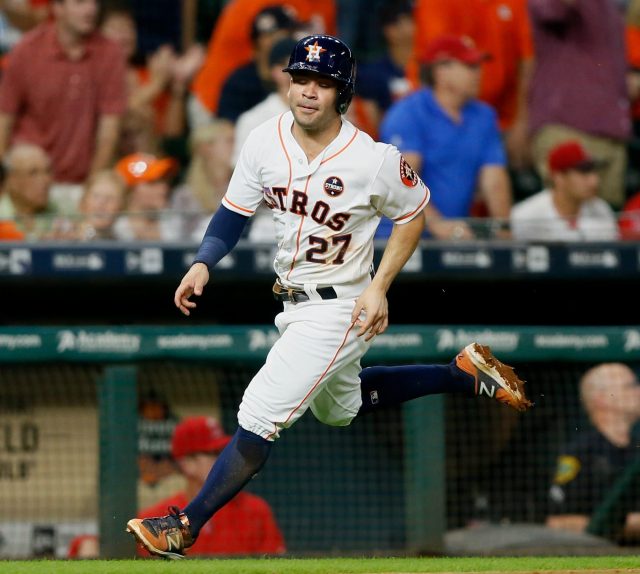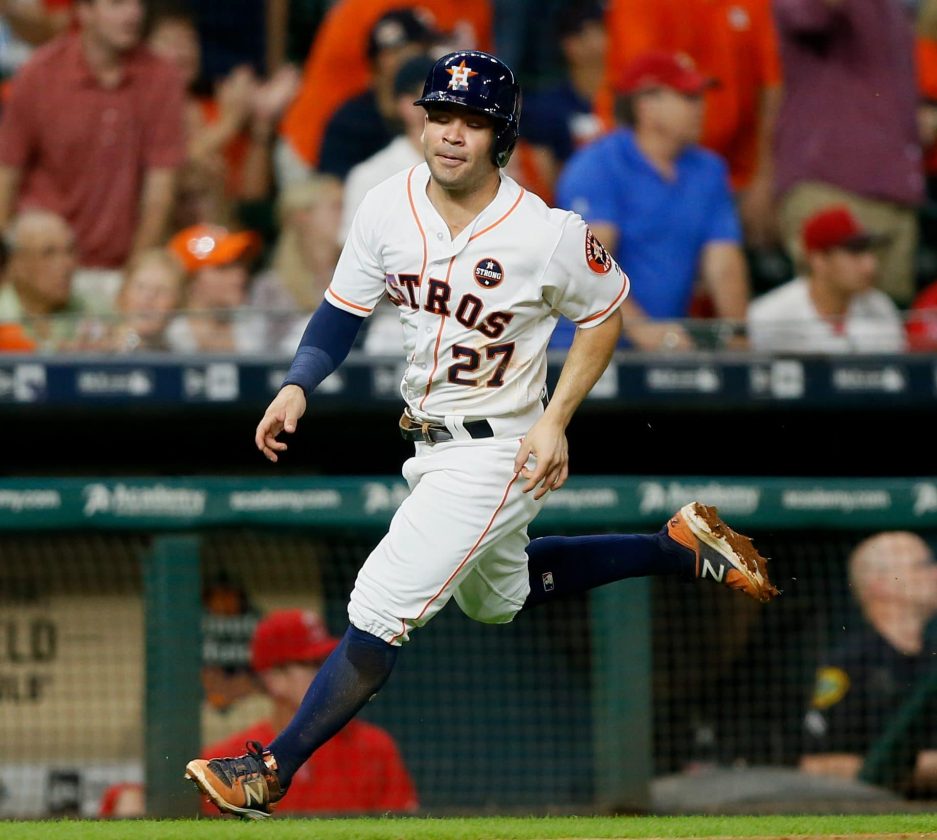 Other Candidates 
Here's what the offensive rankings in the American League look like and who leads each one (qualified AL hitters, per FanGraphs):
BA: Jose Altuve (.348)
HR: Aaron Judge (50)
RBI: Aaron Judge (109)
R: Aaron Judge (125)
OBP: Mike Trout (.446)
SLG: Mike Trout (.629)
OPS: Mike Trout (1.075)
BB%: Mike Trout (18.7)
WAR: Aaron Judge (7.7)
wOBA: Mike Trout (.438)
wRC+: Mike Trout (182)
Win Probability Added: Mike Trout (5.72)
I firmly believe that the three that pop up the most on the leaderboard (Altuve, Judge and Trout) are the lead dogs in the award race. And the best part of this year's race is that all three have distinct cases working for them.
We'll start with Jose Altuve.
Since 2010, only DJ LeMahieu, Miguel Cabrera and Josh Hamilton finished the year with a .348 batting average or better (min. 120 games). Cabrera won the MVP when he did it (2013) and Hamilton did so as well, but that's also because Cabrera won the Triple Crown while Hamilton hit 32 homers and led the league in slugging percentage and OPS.
LeMahieu placed 15th in the National League MVP voting in 2016 for a simple reason: He didn't lead the pack in any other category.
Batting average is a statistic that doesn't quite tell the whole story. A player drawing a walk is a good thing and even as good as a single, yet it doesn't count toward batting average. Hitting a home run or an extra-base hit is better than hitting a single, yet all those outcomes remain equal in batting average.
That's not to say Altuve hasn't been remarkable in that he has maintained a .348 batting average throughout a full season, nor that his 24 home runs and the overall slash line of .348/.414/.554 are subpar, but that he doesn't beat any other candidate in another category besides batting average doesn't help his chances.
What does help his case, however, is that he played consistently throughout the season. Judge stopped hitting for about two months and Mike Trout was inactive for about the same length of time.
What's more valuable: A guy who consistently puts up MVP-type numbers over a full year or someone who disappears in the dog days of summer? 
The argument for Trout, who just recently became a qualified hitter, is a special one. Look at all the categories he leads both candidates in. If proportioned to 162 games, the 26-year-old would have an overall slash line of .309/.446/.629 with 45 home runs and 103 RBI.
For some context, those numbers have been posted just four times this century and in all cases, that player won the MVP award.
Some will point to the lack of sample size caused by a torn ligament in his left thumb, but he has already surpassed the at-bats Miike Schmidt needed to win the award in 1981. He wouldn't be setting a precedent by winning an award he deserves (based on the leaderboard).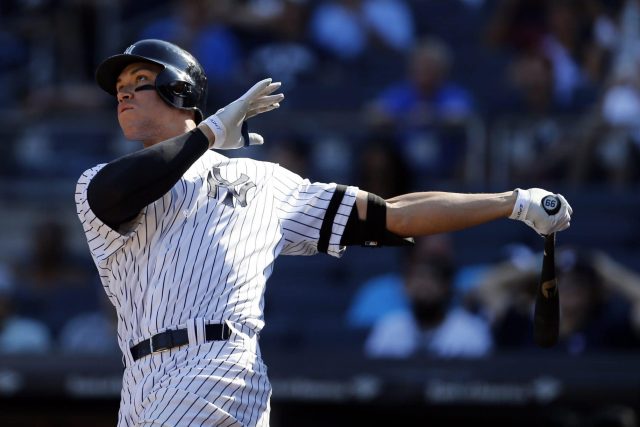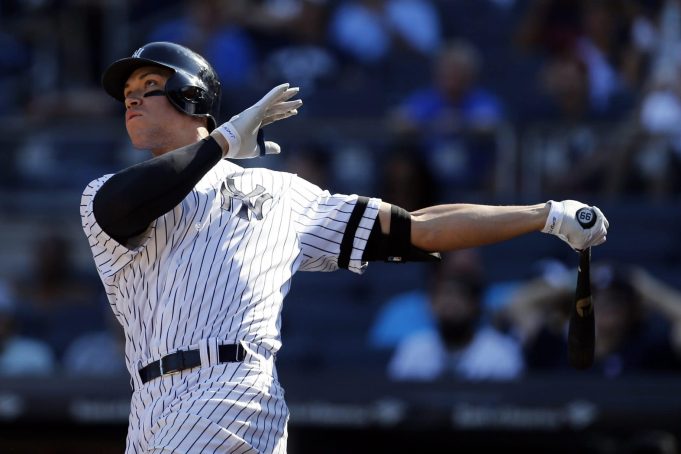 The Season's Not Done Yet
ESNY's Emmanuel Berbari pointed this out on the latest edition of the Earn Your Stipes Podcast on Elite Sports Radio: What if Judge hits five more home runs or goes on an absolute tear in the last week?
Over his last six games, he has hit an extra-base hit in each and tied Gary Sanchez for the longest such streak by a Yankee since 2010. He is 9-for-20 over the stretch, with all of his hits going for extra bases (three doubles, six home runs).
Altuve was the clear frontrunner ever since Judge fell off in the Summer. A last-minute push when it matters the most made this a debate and it will only intensify if this torrid streak continues through next weekend.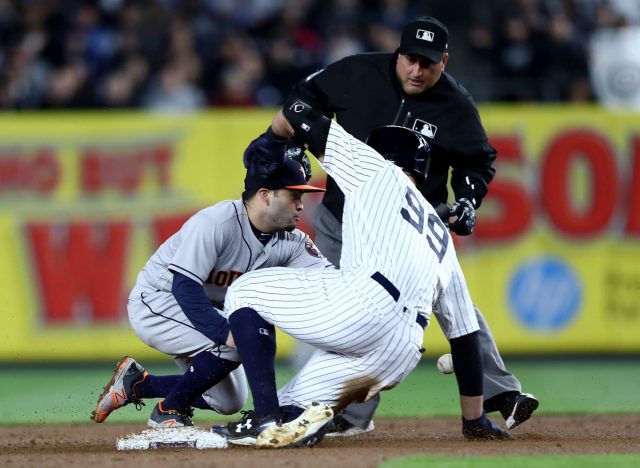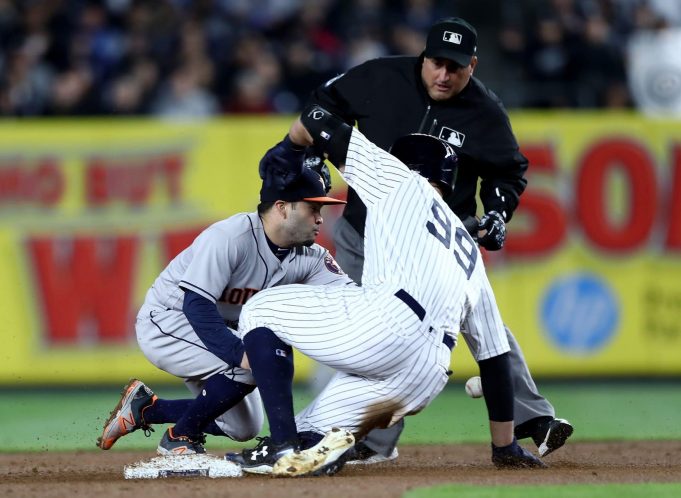 Perception Of Value
The whole debate regarding the most valuable player is the "V." Value. Some would love the award to be simply given to the best player while others estimate the genuine value of a player to his team. That's how the award could be decided this time around.
When Mike Trout returned from the disabled list on July 14, the Los Angeles Angels were 45-47 and owned a 15 percent chance of making it into postseason play. Things seemed bleak until Trout was penciled into the lineup.
From that day to Sept. 5, Trout slashed .315/.464/.570 with 11 home runs in 45 games and sparked the Angels into sole possession of the second AL Wild Card spot. There is nothing that compares to the impact Mike Trout had on the Angels this season.
As for Judge, he's having a stellar rookie campaign that will be one to remember for ages, but how valuable is a guy who simply stops hitting for almost two months? Plus, if it weren't for Matt Holliday's injury, Starlin Castro's injury, Masahiro Tanaka's struggles and Aroldis Chapman's control problems in the summer, the team presumably wouldn't have struggled as much as they did.
Trout leads both Judge and Altuve in FanGraphs' win probability added by a long shot. As the site explains, the statistic doesn't quite tell you how well a player performed, it tells you how valuable their performance was.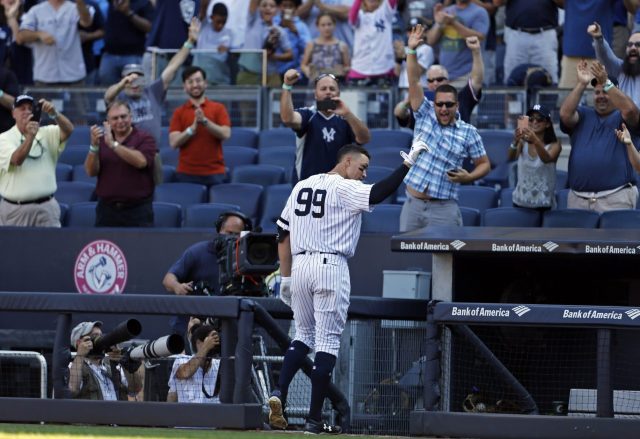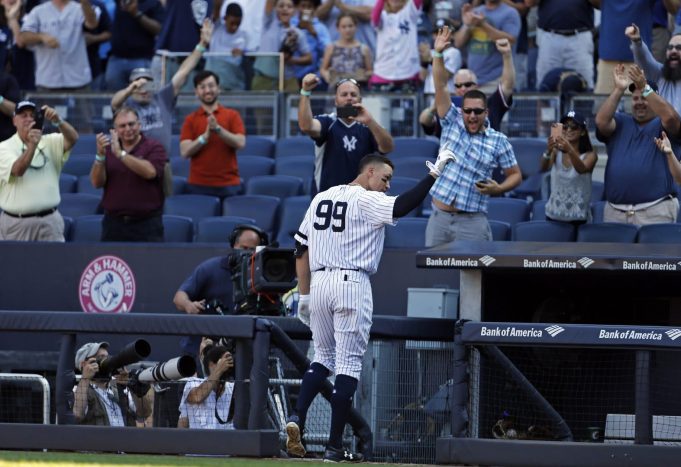 Verdict
Trout will be knocked down a peg due to the fact that he's played in a mere 110 games. A shame, considering how ridiculous his 2017 season has been, but understandable. Plus the Angels falling out of contention destroyed his case to overtake the award for the third time in four years.
As for Judge vs. Altuve, there's that "value" question that can be answered quickly. What is more valuable, someone who consistently plays at a MVP-caliber level all season or someone who played at a MVP-caliber level for 4.5 months of the season?
It's an interesting debate that has taken Major League Baseball by storm. It shouldn't shock anyone to see Judge take the award this season — joining Fred Lynn and Ichiro Suzuki as the only players who have been named Rookie of the Year and Most Valuable Player in the same year — but Altuve's year-long output has to be more valuable despite Judge's historic rookie season.