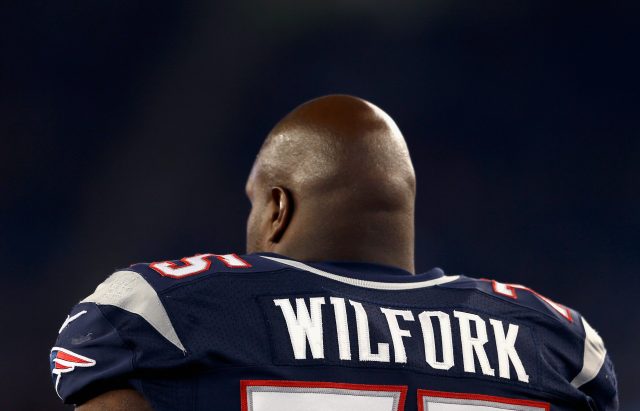 Elite Sports NY spoke with Vince Wilfork to discuss what he's been doing since he retired and why he rolls "slow and low."
Anybody from the dynasty will tell you …
Number 75 was one of the most underrated and underappreciated players in the organization.
It wasn't until later in his career that we saw New England Patriots defensive tackle Vince Wilfork receive individual accolades, but that doesn't mean the folks in the greatest NFL organization over the last two decades didn't take him for granted.
In 11 seasons up north, Wilfork took home two Super Bowl championships, five Pro Bowls, three times in the Top 100 on NFL Network's award of the same name, and a first-team All-Pro player during the season of 2012.
He finished out his career with two solid seasons in Houston with the Texans only to retire in the grandest style the league has ever seen:
https://www.youtube.com/watch?v=ZCmZ9CrRQPo
In one swift moment, he hung up the cleats and took out the BBQ tongs for Kingsford and now, he's enjoying the goof life.
I was lucky enough to catch up with Vince this past weekend to discuss what he's been up to post-NFL:
Cook your meats "slow and low" folks. Even though you may be wild and a bit intoxicated before the game, remember Wilfork's message. Take your time.
The man knows what he's talking about.