The New York Yankees will move Luis Severino up a start in order to maximize their divisional chances. Is it the right move?
O
nce again, the
New York Yankees
have shuffled their starting rotation in the middle of their hunt for an American League postseason spot.
After scheduling ace Luis Severino for Friday night in Toronto, manager Joe Girardi is switching him back his formerly scheduled start against the Minnesota Twins on Wednesday.
---
---
New York had originally scheduled their 23-year-old stud to start at the Rogers Centre on Friday in order to line him up to make to pitch in a potential AL Wild Card game on Oct. 3. If the regular season ended today, it would be the Twins versus the Yankees at Yankee Stadium.
Now, however, since the Yankees trail the AL East-leading Boston Red Sox by a mere three games, Girardi can utilize the pitcher who is 8-2 with a 2.09 ERA since the All-Star break three times before season's end.
The move does come with a draw-back. If the Yankees are to utilize Severino three times from Wednesday until the season comes to an end on Oct. 1, he will be slated to pitch Tuesday against the Tampa Bay Rays and the season finale versus the Toronto Blue Jays. That all but eliminates the chances of him starting a do-or-die postseason contest.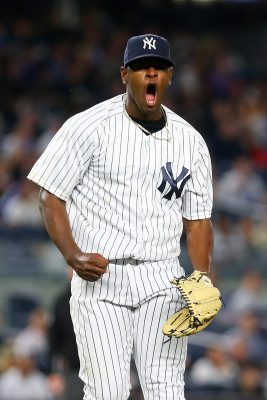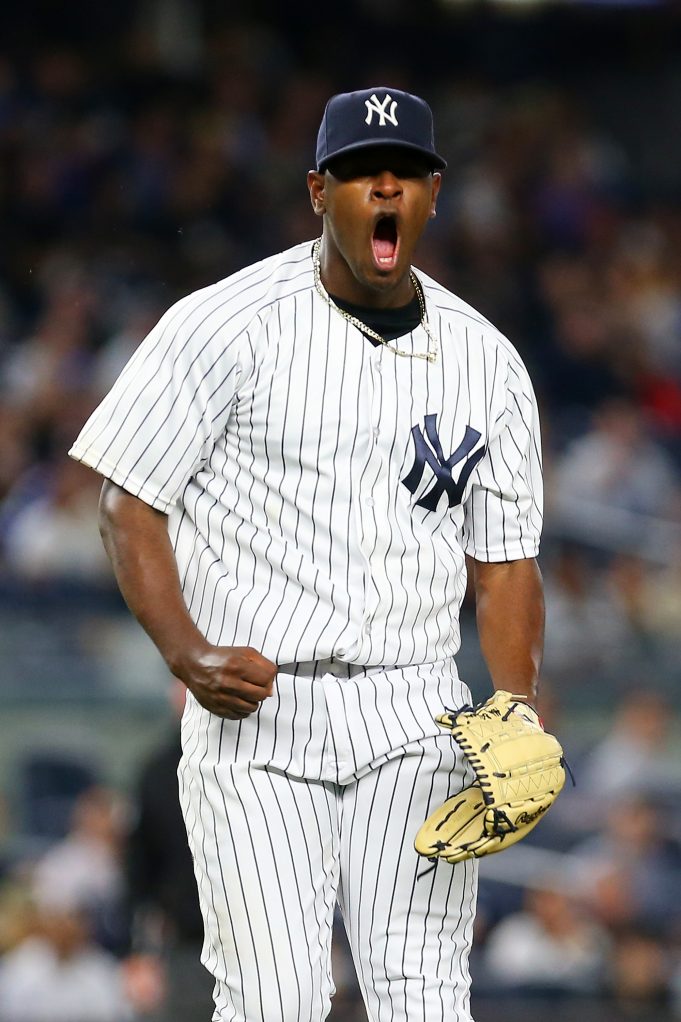 Bad decision all-around? Not necessarily. In fact, this gives Girardi choices when the postseason picture begins to become more apparent.
According to FanGraphs, the Yankees have an 8.7 percent shot at entering the postseason with their first AL East crown since 2012. Yes, they're only down three games, but they'll have to realistically finish 8-3 or 9-2 while Boston goes 5-6.
They'll finish off their three-game series with the Baltimore Orioles on Wednesday before traveling to take on the lowly Cincinnati Reds. Then, it's a three-game series with the Blue Jays before at Fenway before hosting the Houston Astros in a four-game set to close out their 2017 season.
Boston's chances of losing their grip on first place seem unlikely, yet possible. Hence why Girardi wants to maximize those odds by starting Severino three times before regular season play ends. But if it becomes evident that New York is likely to fall into one of the two Wild Card sports by Severino's second-to-last start,
But if it becomes evident that New York is likely to fall into one of the two Wild Card sports by Severino's second-to-last start, Girardi can utilize his six-man rotation for a turn in order to give his ace five-days rest for a potential division tie-breaker game or six-days rest for the do-or-die playoff contest.
That would mean whichever team secures that final Wild Card spot will have to face a well-rested Luis Severino in the friendly confines of Yankee Stadium with little room for error. Or, if things go epically well for New York down the stretch, a well-rested Luis Severino will be slated to pitch against the Red Sox for a shot to de-thrown them as reigning division champions in a tie-breaker game in the Bronx.
Yes, the only current manager to lead his team to winning records in each of the last nine seasons knows what he's doing. Girardi is maximizing the Yankees' chances to have their best starter start Game 1 of a the ALDS rather than the Wild Card game, but will remain prepared if the one-and-done contest cannot be avoided.
The perks of a six-man rotation are on full-display.