Preseason hockey began this weekend and there is one thing that stands out, the NHL and officials have decided to call many more penalties.
I
was watching the
New York Rangers
–
Islanders
game tonight and there was one thing I kept asking myself …
What is with all the penalties being called in this game?
Most of them were slashing calls, and there were a lot of them.
Coaches, players and fans could not find a flow to the game as it felt there was a penalty constantly being called. Doug Weight and Alain Vigneault both must have had a difficult time evaluating the rookie players since the teams rarely played 5-on-5. Now, this should not come as a surprise, as the referees tend to call more penalties in preseason games as a way to show teams how things are to be called in the regular season.
Steve Zipay of Newsday tweeted that earlier today Alain Vigneault received a video from the league office warning about enforcing slashing and face-off violations (new rule where if a center is thrown out of the face-off, his replacement to take the face-off is thrown out, a minor penalty is called on that team).
AV says league sent video today warning about enforcing slashing, faceoff violations. Choppy game, not a lotta 5 on 5. Hard to evaluate.

— Steve Zipay (@stevezipay) September 19, 2017
Oh, of course, the Rangers had a face-off violation called on them in the second period. I'm sure some fans might think I am overreacting. It is possible, but not in this case.
Allow me to show you why I think the penalties are a bit much, primarily the slashing calls.
I took a quick look at only three games played tonight, Sept. 18.
Washington at New Jersey:

14 combined power plays
6 slashing penalties

Carolina at Buffalo:

10 combined power plays
4 slashing penalties

Islanders at Rangers:

15 combined power plays
6 slashing penalties
A total of 29 penalties with 16 slashing calls.
A little over 50 percent of all the penalties called were of the slashing variety. In the Islanders-Rangers game, the Isles took eight penalties. That means the Rangers enjoyed 16 minutes of power play time, almost an entire period of hockey. No wonder Doug Weight couldn't evaluate his players. They played shorthanded way too much to do any evaluating. When they weren't shorthanded, the Isles were on the power play seven times, another 14 minutes of power play opportunities. That totals 30 minutes of special teams play in tonight's game.
Literally, half the game was played up or down a man.
Whats the Big Deal, Frank?
I know, most say who cares, it's only preseason. Really? Was I the only trying to figure out why all these penalties were being called?
I know that most of the slashing penalties called tonight were not called last season. Now, thanks to Commissioner Gary Bettman's initiative to have these calls made, the game seems to have taken an unusual path. Let's just hope the league continues to call regular season games the same way as the games that were played today.
Now don't get me wrong, hockey is an evolving sport. Things change and I don't want to appear to be that writer who doesn't think change is good. Change is good when it's done for the right reasons. As has happened so many times in past seasons, the referees tend not to continue to call games the same way as they did in preseason games. As games have more implications on whether a team makes the playoffs, referees seem to keep their whistles in their pockets. This is what drives me nuts and I am sure it does to the coaches in players. Consistency is the most important thing to keep the game results in the player's hand and not the referee's hands.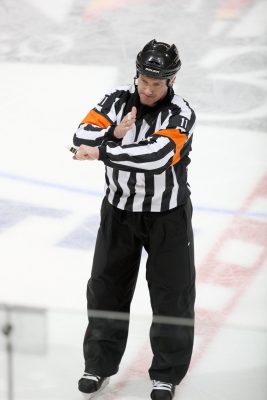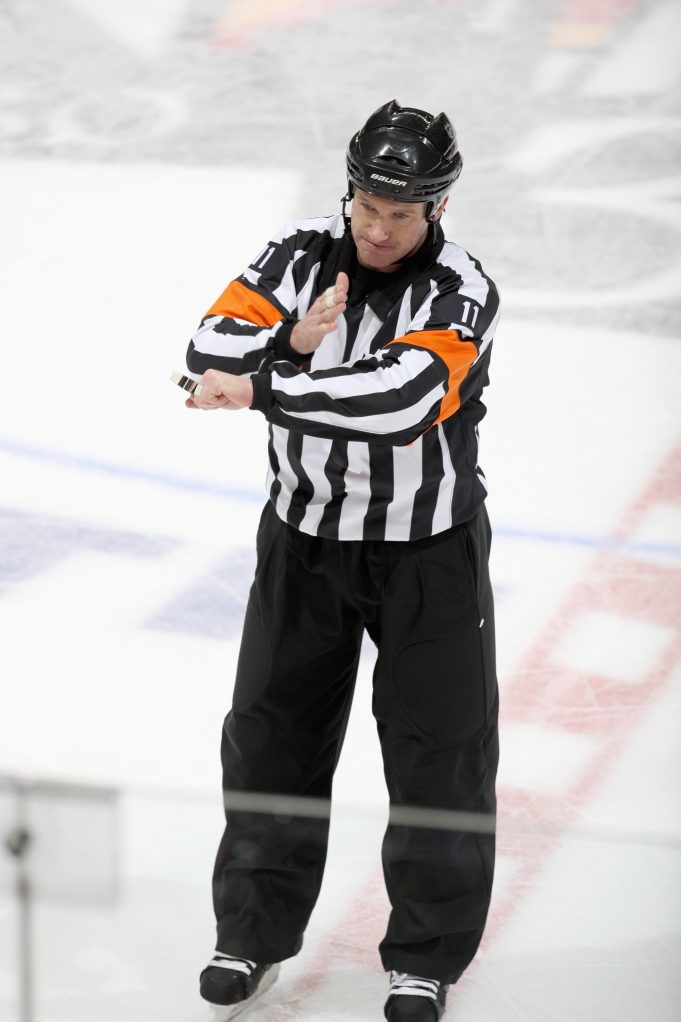 Most fans don't understand how hard it is to officiate these games. There is a lot of pressure to get calls correct and I would think sometimes the replay system adds more pressure to get the call correct. Penalties are a judgment call that the officials have a split second to determine if it is a violation or not. I am not writing this to bash the referees. As a baseball umpire for 8-18-year-olds, I do understand the second-guessing officials get from fans, be it on a smaller level.
My concern now is that the NHL doesn't get crazy. If it is a slashing penalty then call it, but don't end the play on something that isn't really a penalty. Injuries happen in this great game of hockey and slashing does cause quite a few of these injuries, but the consistent calling of these penalties will allow coach and players alike to know what to expect every game.
I for one can't wait for the regular season to begin. I'm either going to see a ton of power play opportunities or I am going to be scratching my head wondering how the rules change once the "pre" in preseason is removed.