Kiss that 28th World Series title goodbye! If the New York Yankees capture an AL Wild Card spot, their goose is as good as cooked.
A
s fans of the New York Yankees, we constantly find ourselves spoiled and wanting more.
More pennants!
More World Series!
More success!
So naturally, it would be just like Yankees fans to complain about getting a Wild Card spot as opposed to winning the division in a year where the Yankees were projected to finish terribly.
But hear me out, ladies and gentlemen. The New York Yankees may have played some great baseball this season and we should be satisfied with a Wild Card spot but getting that spot only means one thing:
A one-game playoff.
And that will be the bane of the Yankees' existence.
Remember 2015? When the Yankees came into the playoffs limping and ultimately get blanked at home by the Houston Astros, who were booted in the next series?
We all remember 2015 when the Yankees finally were going to make their triumphant return to the playoffs and fell flat against ace Dallas Keuchel. That play-in game was a nightmare for a once red-hot Yankees team.
And that one-game playoff will continue to be a nightmare if they find themselves in it this season. Sure, the Yankees own the top Wild Card spot and will currently be at home for the contest. However, that means nothing when their one-run game record is horrendous.
The Yankees have a 43-28 record at home. They love playing in the Bronx. The problem is that whether they are home or away, their offense is incredibly inconsistent.
They might have a terrible day on the field but they always bounce back after one or two tough games. They don't have that luxury when they're in the do-or-die game in their home ballpark.
We saw it in 2015 and we're seeing a similar offense in 2017. This is an offense that can light up the scoreboard when it wants to but it's also an offense that can flip the switch and fail to score against sub-par pitchers.
Not to mention that the Yankees are 16-25 in one-run games this season. If their opponent throws their best pitcher and the Yankees rely on the guy who is easily their best starter in Luis Severino, the game will likely be tight.
By putting themselves in the position to participate in a play-in game, the Yankees are expecting their high-power offense to show up when their disappointing offense has been showing up with the game on the line.
Even more inconsistent than their offense has to be the back end of their bullpen. Calling on Dellin Betances or Aroldis Chapman now seems to be a wild card in itself. You truly never know what you'll get when either of these flamethrowers takes the mound in a close game.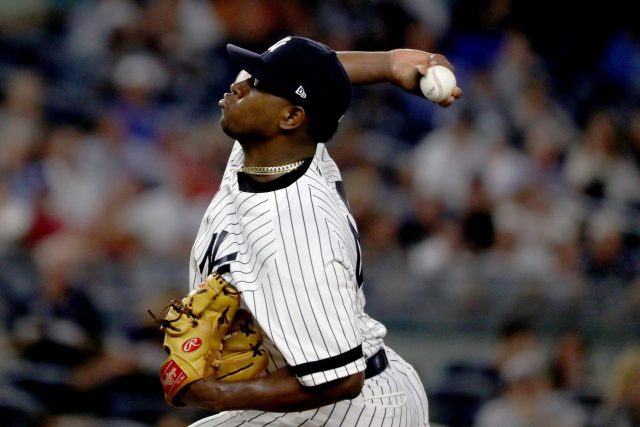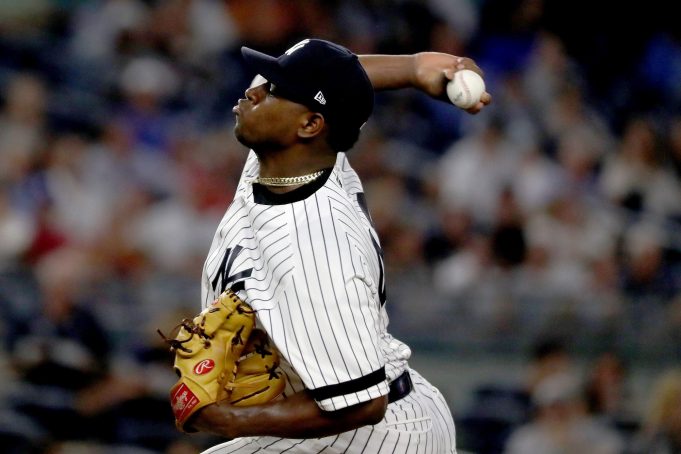 Even so, the Yankees have an opportunity to win the AL Wild Card game. Any team can beat any other team on any given day. If the offense shows up and the rest of the inconsistent pieces fall into place, the Yankees could make it to the next series.
And then what? They would have taken their top starter to use in the one-game playoff and would have to hope the rest of their rotation puts in a good performance to make it to Game Five where Severino would likely take the mound again.
The Yankees have a lot of glaring issues that can prove to make a major difference in the outcome of a one-game playoff. Instead of being in the playoffs for one game, why not aim for the five-game set where they can iron out the wrinkles?
It sounds like I'm spoiled or that I don't have faith in this team. I've been watching them all season long and have been thoroughly impressed. But it's time to face the truth: the Yankees are not cut out to go anywhere as a Wild Card.
A play-in game is ideal for some teams but for this New York Yankees team, that Wild Card game could be the final nail in the coffin, just like it was in 2015.