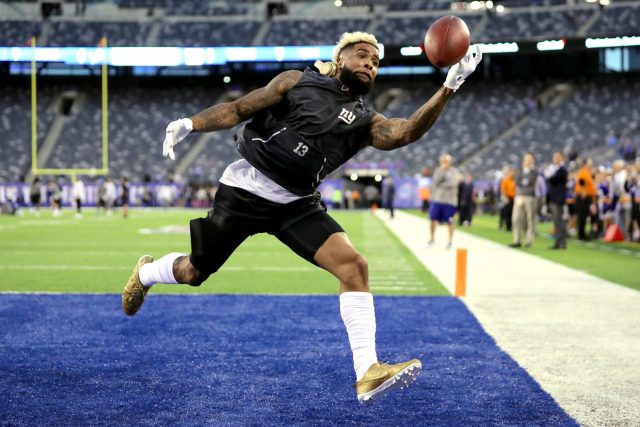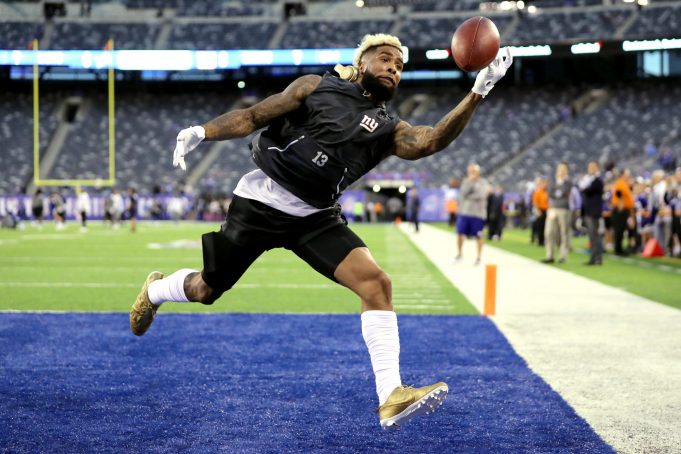 You think Odell Beckham Jr. is ready to make his season debut? Check out the New York Giants stud receiver during pregame.
You think Odell Beckham Jr. is ready? Man, oh man.
After missing Week 1 against the Dallas Cowboys — a game that saw his New York Giants struggle mightily — OBJ is ready for prime time on Monday Night Football.
He's not at 100 percent, so he says, but the Jints will take anything from their most explosive weapon.
Prior to the game, Beckham showcased his hype level:
OBJ's losing his mind waiting for this game to start. pic.twitter.com/IYxfV2dqf7

— Chris Burke (@ChrisBurkeNFL) September 19, 2017
Odell Beckham Jr is happy to be back. #NYG pic.twitter.com/rOkLB3uvq5

— Kimberly Jones (@KimJonesSports) September 18, 2017
This one thing's for sure: if pregame dance skills equal in-game performance, Beckham is going to break a few records tonight.
The Giants and Detroit Lions are currently scoreless early in the first quarter.