Make baseball fun again? Mission accomplished for these New York Yankees players as the playoffs loom ever closer.
W
hen was the last time you ever remember sitting down and having your eyes glued to the television for the entire nine (or more) innings of a New York Yankees game?
In the previous few years, we've found exciting games to be lacking. The truth is, sometimes when the playoffs aren't in the picture, we tune out.
This season is unlike any other that we've seen in a long time. The Yankees are in the process of rebuilding their entire team around core youngsters. They have something to fight for and they're doing so with pure, unbridled enthusiasm.
Regardless of what the outcome of the season is, I don't think you'll hear many fans even try to deny that it has been fun to watch.
But it's not just about the outcome of the games. The Yankees have some key players who are making the entire team more enjoyable to watch. Let's take a look at the four key contributors to the great fun that is the 2017 season.
The guy who made the Yankees the clear winner during the three-team trade in 2015 is the top guy when it comes to fun.
Not only does he religiously take to Twitter to tweet out the recap and give credit to all the players, but he also plays the game with a child-like enthusiasm that you can't help but smile when you watch.
He consistently is joking around in the dugout but also supporting his teammates both on and off the field. Gregorius has practically single-handedly given the Bombers a reason to start having fun.
His smile is absolutely contagious. He's taking the game seriously while also enjoying all the spoils of being a professional athlete. Sir Didi has it all figured out and has been a pleasure to watch this season.
This one comes as no surprise … unless you've been living under a rock for the entirety of this season for the Yankees.
While watching Aaron Judge hit home runs is a special kind of excitement, we've gotten to witness a personality like our favorite all-time shortstop.
Judge has been compared to Jeter far too often this season but those comparisons are 100 percent correct. Judge gives the Yankees a perfect media presence with his attitude and approach to interviews.
Even so, Judge has made watching this season even more fun than we could have imagined. Having a guy who batted poorly in his first stint in the Bronx turn it around completely has given us Yankees fans something to cheer about.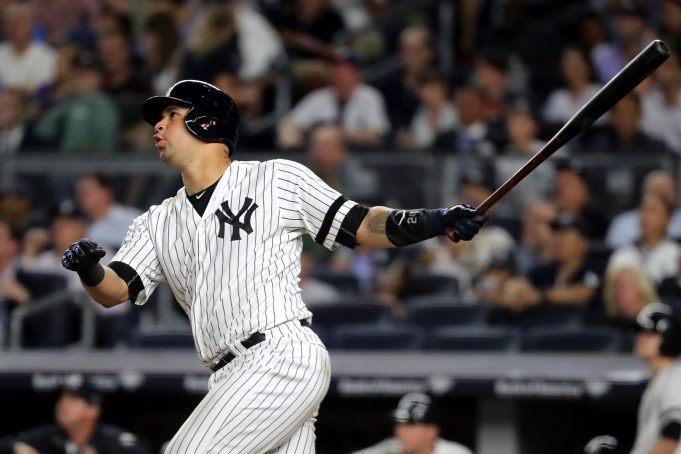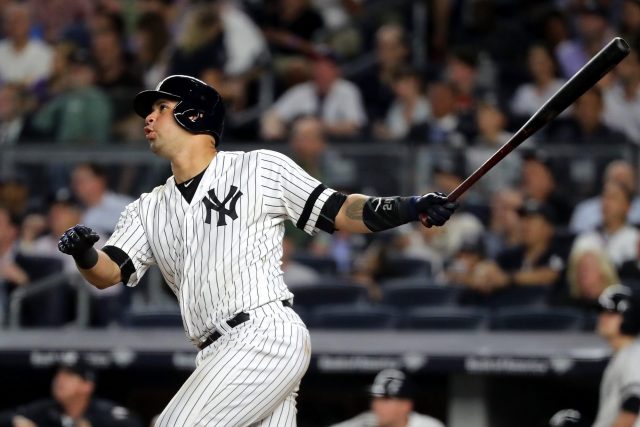 The ability to mash baseballs coupled with an arm that resembles a cannon? Right there you have a recipe for some entertaining baseball.
While Sanchez' power is not quite as potent as last season, he still launches enough balls into orbit to excite the spoiled Yankees fans that we are.
Plus, watching him throw out a runner when the game is on the line? That is absolutely priceless and something that we haven't seen in quite some time.
Sanchez already has the most home runs in a single season for an individual catcher in Yankees history. So many fans are tuning in to see what other records he can smash.
Last year he was demoted to the bullpen. This year? He's the ace of the starting rotation for the Yankees.
It's crazy how things change so quickly.
Every time Severino takes the mound, it is a spectacle. He continuously dazzles on the mound and does so with emotion and attitude, which the Yankees have been lacking in the past few years.
Severino has given this Yankees team a boost in what was predicted to be their biggest weakness entering the season. With every strikeout and scoreless inning thrown, the more Yankee fans are wanting to tune in to watch Spectacular Sevy.
He's truly turned it around and made games more fun to watch. I can guarantee you that several Yankees fans tune in solely to watch Severino put on a show this year.
The season isn't over just yet. In fact, there is still a division title to be won. At least we can say that right now, it's been one heck of a ride with this incredible team.