A no-huddle look around the NFL as kickoff for Week 2 draws near.
By now, odds are that you've had your fill of super-detailed analysis of Week 1 action in the NFL. You won't find any of that here. Come with us on a trip around the league through the eyes of a fan—a super fan.
Arizona Cardinals
David Johnson's injury will probably put the nail in the coffin of any chance at the NFC West title for the Cardinals. It could also possibly spell the end of Carson Palmer's career. If John Brown doesn't "break out" now, he never will. Larry Fitzgerald is the most likable player in the NFL, and I don't think it's close.
Atlanta Falcons
Matty Ice is great at comebacks, just don't give him a 28-3 lead. Austin Hooper begins the season averaging 64 yards per catch, fantastic in standard fantasy leagues. Julio Jones is the best wide receiver in the NFL.
Baltimore Ravens
My takeaway from watching the Ravens defense is that they are very good at takeaways. If Danny Woodhead could ever stay healthy, he'd be one of the New York Jets' biggest regrets. How old is Terrell Suggs? He has to have a Johnny Unitas sack on his resume, right?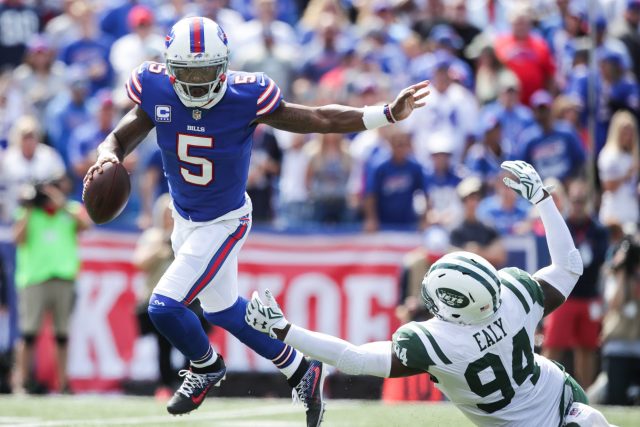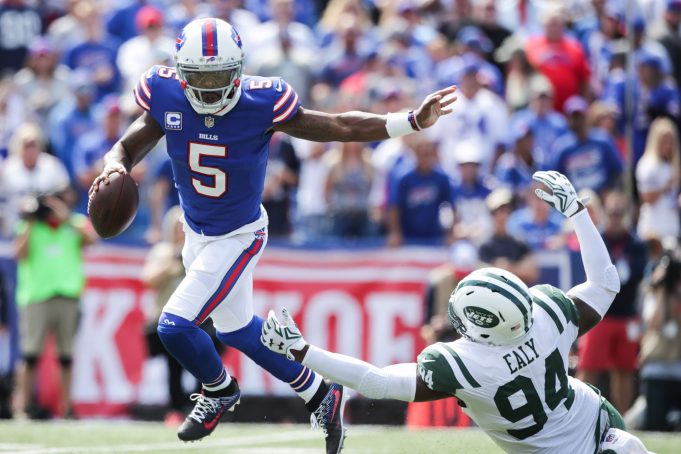 Buffalo Bills
LeSean "Shady" McCoy should be using those 20-plus carries for a better cause than "Tank-a-palooza." Tyrod Taylor isn't undervalued or overvalued, but he is a value. The Bills are second to the New York Jets in only one category, tanking!
Carolina Panthers
Carolina looks like a complete team once Cam Newton shakes off the rust. Christian McCaffrey, Kelvin Benjamin, Jonathan Stewart and Greg Olsen, so many choices, so little time. If your name is Shaq (Thompson), do you automatically know Shaq-Fu?
Chicago Bears
Tarik Cohen is Darren Sproles 2.0. We want Mitch! We want Mitch! We want Mitch! Seriously, did you see Tarik Cohen?
Cincinnati Bengals
Hot take: Marvin Lewis is on the hot seat. Hot take: Andy Dalton is regressing dramatically. Hot take: A.J. Green is a top five wide receiver.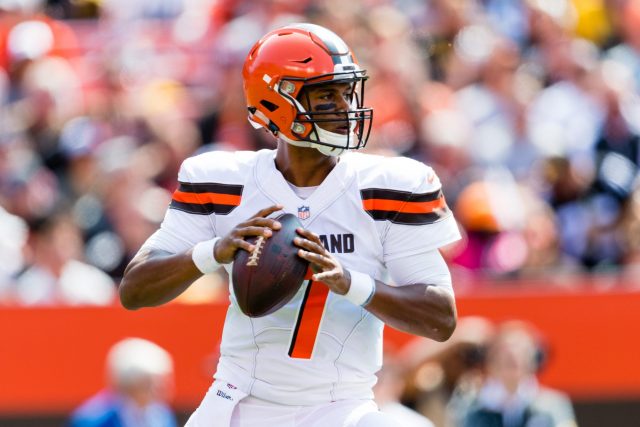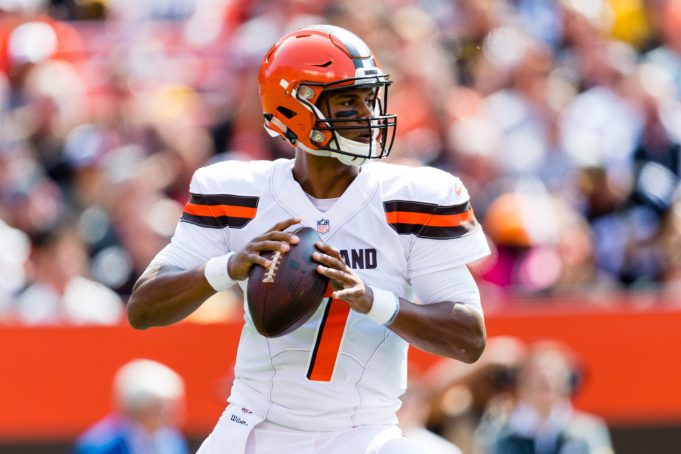 Cleveland Browns
Deshone Kizer's fourth-quarter drive to cut Pittsburgh's lead to three was eye opening. If Josh Gordon kept his stuff together, having him on the other side of Corey Coleman would have been insane. I'm convinced Jabrill Peppers could play quarterback if needed.
Dallas Cowboys
I'm taking all recommendations for a fantasy football team name that includes the use of Dak Prescott in the name. Provide to my Twitter, Team Ey needs to be replaced! Ezekiel Elliot will become the most hated Cowboy player of all-time for all fans outside of Dallas and all of the frauds across the country. I kid, I kid!
Denver Broncos
If the best game of the week happens after 10 p.m. ET, is there anyone awake to see it? Is there a consensus Trevor Siemian comparison? I say Tom Brady, to get a reaction, but at this point can you tell me no?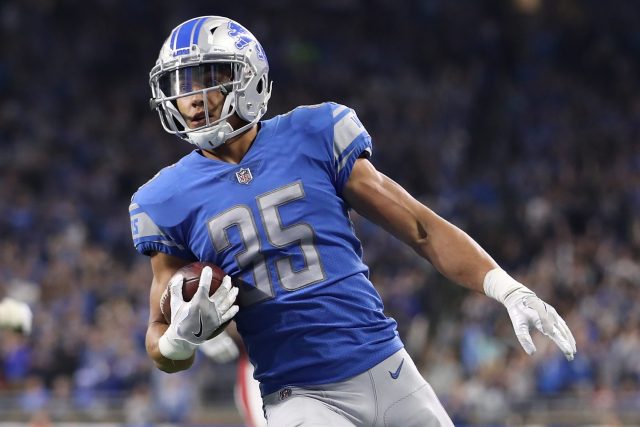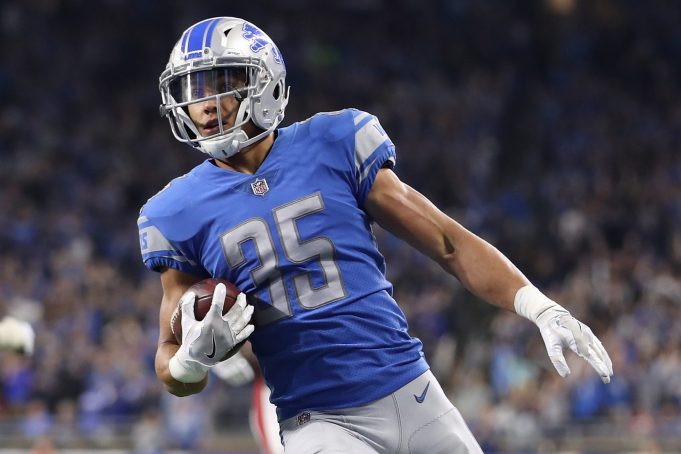 Detroit Lions
Thank goodness for Matthew Stafford's golden arm, because the running game stinks. Speaking of Golden…Tate, for you fantasy folks, he will be a PPR "golden goose." Miles Killebrew has the best name on a defense that has a Glover, Ziggy, Haloti and Quandre.
Green Bay Packers
In the key of Peyton Manning's Nationwide jingle: "Sick of Aaron Rodgers double-check." "Packers defense is legit." "Super Bowl they will win."
Houston Texans
Ready or not, here Deshaun comes, you (Bill O'Brien) can't hide. JJ Watt is going to find you and make you tell us.
Indianapolis Colts
With the first pick in the 2018 NFL Draft, the Indianapolis Colts select Sam Darnold, quarterback, USC. Congrats Andrew Luck on your 2019 Super Bowl MVP season with the Arizona Cardinals.
Jacksonville Jaguars
Who are you and what have you done to the Jacksonville Jaguars? Honestly, I think the addition of Tom Coughlin is paying dividends. If your team is not utilizing a "Football Czar," call your team's front office right away.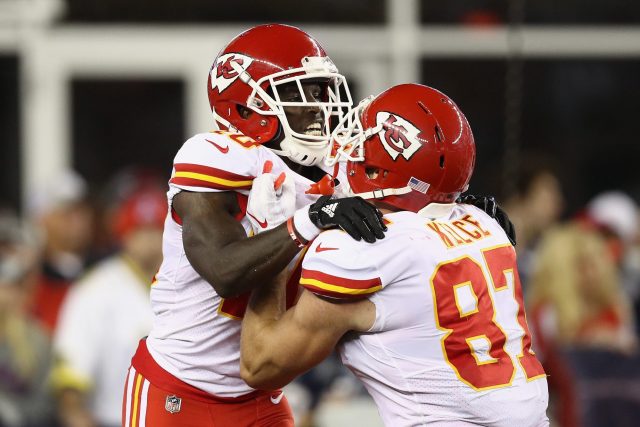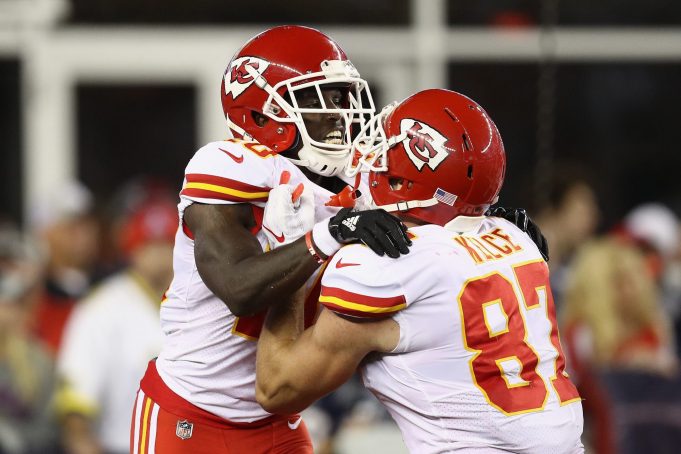 Kansas City Chiefs
Give Alex Smith a balanced offensive game plan and he'll give you the world. With offensive firepower including Tyreek Hill, Travis Kelce and the emerging Kareem Hunt, this could become the most potent arsenal in the league for the "game manager."
Los Angeles Chargers
I always think about, what if the Giants had kept Philip Rivers instead of trading for Eli Manning? I bet he would have led the Giants to at least one Super Bowl. Unfortunately for Rivers, he is probably winding down his career while Joey Bosa is working on becoming the best defensive player in the league.
Los Angeles Rams
Are the Rams good or is this some 7-9 bullshit? Right now, the Colts are in shambles without Andrew Luck, but the Rams did what good teams do against terrible teams, they routed them. Jared Goff . . . not that bad!
Miami Dolphins
As a Jets fan, I'd rather have them suiting up against the Bucs than dealing with a Hurricane My thoughts are with everyone in Florida for a speedy recovery.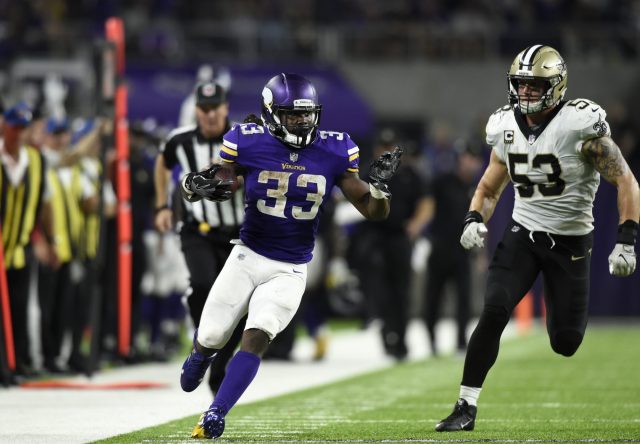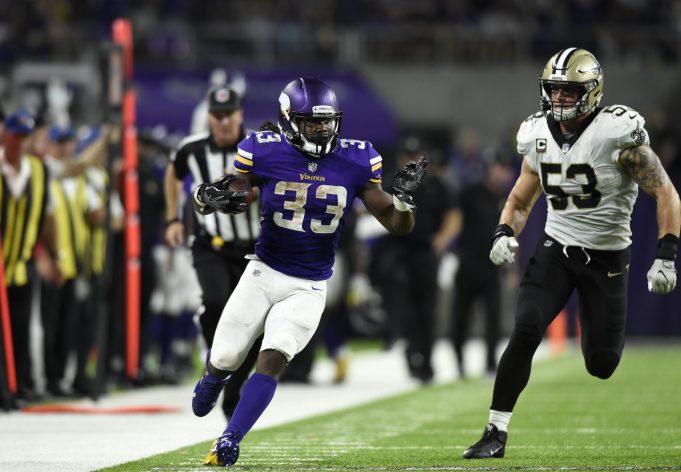 Minnesota Vikings
Dalvin Cook feels like the steal of the draft after one game. Breaking Adrian Peterson's rookie record, in front of AP, very impressive. Stefon Diggs and Adam Thielen? Two words: Over Achievers! Pat Elflein proving my pre-draft hype was right: He is Nick Mangold-ish.
New England Patriots
From Super Bowl video and banner to super letdown, is there any doubt that Bill Belichick, Tom Brady and crew won't bounce back? At least Mike Gillisleee has filled the LeGarrette Blount void.
New Orleans Saints
The Saints feel old and tired. Bringing Adrian Peterson here was a mistake—trade him or let him go as soon as possible. The offense will need to play much better to cover for that mediocre defense, and I'm being nice. Sean Payton in New York Jets' green and white? Sign me up.
Biggest letdown of the weekend: the Giants' offense. I get that there was no Odell Beckham Jr., but with Brandon Marshall, Sterling Shepard and Evan Engram, I'd expect more than three points. The defense can only do so much, especially against an all-world talent like Ezekiel Elliott.
The future quarterback of the New York Jets can be seen mostly playing on Saturdays and on the west coast. Can general manager Mike Maccagnan just let Matt Forte try and go somewhere he may be able to win a Super Bowl? The defense will definitely underachieve in the future.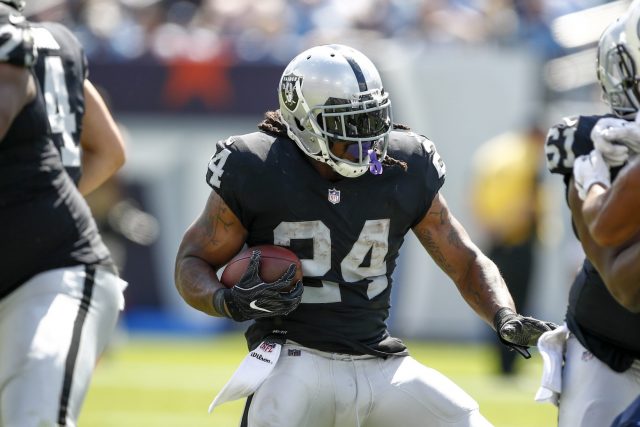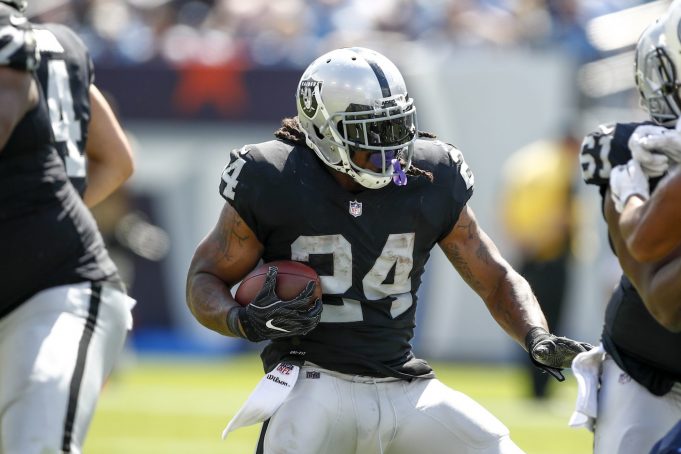 Oakland Raiders
Marshawn Lynch has always felt like a Raider, fun to watch him actually play in the silver and black. The WR duo of Michael Crabtree and Amani Cooper may be the most underrated tandem in the league, if not the best. Khalil Mack may take exception to my Joey Bosa hype, it's certainly close.
Philadelphia Eagles
How about Nelson Agholor rising from the ashes of wide receiver wasteland? The running game leaves a lot to be desired, with LeGarrette Blount showing signs of wear and tear. I"m not sure the final fumble recovery touchdown for Fletcher Cox wasn't an incomplete pass. Do you like that Kirk Cousins?
Pittsburgh Steelers
Antonio Brown is always open and the best wide receiver in the NFL (see Atlanta Falcons). Ben Roethlisberger always seems to struggle against the Browns, but it's the Browns, so no harm, no foul. T.J. Watt or J.J. Watt, the debate rages on.
San Francisco 49ers
I don't expect the 49ers to win many games this year. Good news for Kyle Shanahan, who will find his franchise quarterback in this deep QB draft class. If I'm mocking the 2018 NFL Draft, I have Josh Rosen going to San Fran. The defense wasn't terrible against a very potent Panthers offense.
Seattle Seahawks
Can Pete Carroll please pick a running back and go with him for my fantasy football sanity? Russell Wilson led the team in rushing with 40 yards. This defense is still going to give quarterbacks nightmares with the addition of Sheldon Richardson.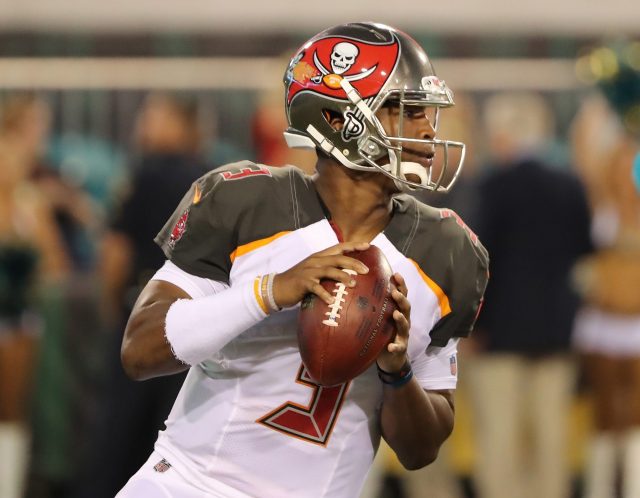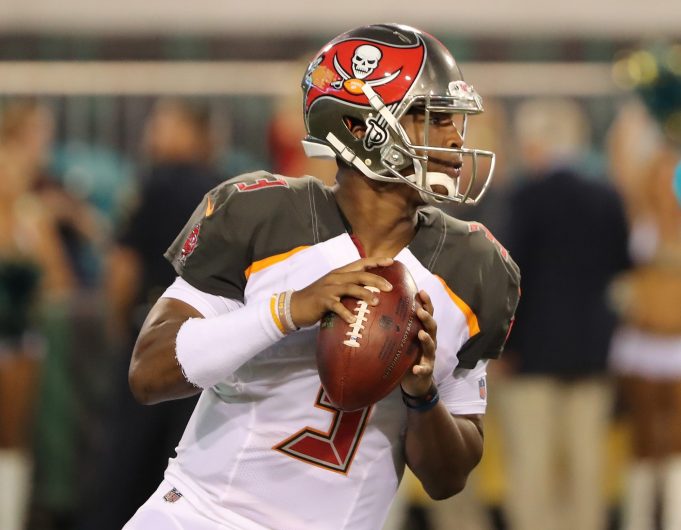 Tampa Bay Buccaneers
This year's edition of "Hard Knocks" wasn't the best season by far. But it did give us great insight into the man who is the next big star in the league, Jameis Winston. With DeSean Jackson and Mike Evans willing and able, we could see Winston compete for the highest individual achievement, MVP.
Tennessee Titans
The success of the Titans falls on the leadership of Marcus Mariota. I admittedly was down on Corey Davis as an NFL prospect, but he made a very good impression with six catches for 69 yards. The balance of the offense rests on a healthy DeMarco Murray.
Washington Redskins
I'm very interested in seeing how the Kurt Cousins saga plays out. I don't expect that he will remain in Washington past this year. Is Chris Thompson the poor man's Theo Riddick? Begs the question—who is the best RB2 in PPR? Thompson, Riddick or Tevin Coleman?