Week 2 of the College Football schedule features powerhouse matchups like Notre Dame welcoming in Georgia to South Bend.
W
eek 1 of the College Football season was pretty wild, to say the least. We had UCLA come back from a 30-plus deficit in the second half to beat Texas A&M. The highest ranked Week 1 matchup which led to FSU QB
Deondre Francois
missing the entire season in a loss to number one Bama.
There were a lot of big favorites cruising to wins and 45 point underdog Howard beating UNLV on the road.
Welcome to Week 2:
Iowa @ Iowa St. (+3), Noon, ESPN2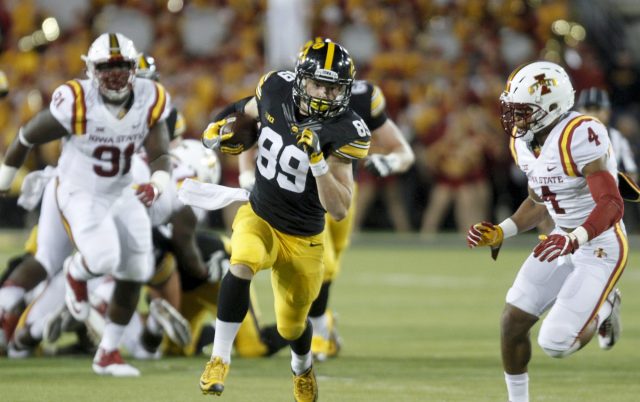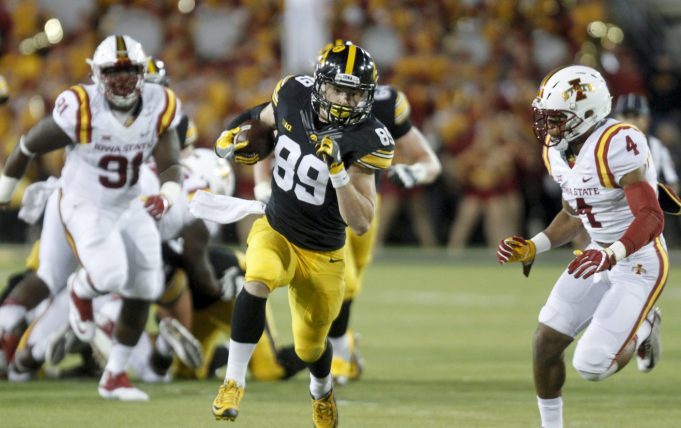 This is low key one of the best rivalries in all of College Football. It is obviously not up with Auburn Bama or Notre Dame USC, but it definitely moves the needle.
Iowa easily won last season by a score of 42-3 and has won six out of the last ten meetings, however, I have a feeling that this one is going to be a bit closer. Iowa only giving three points is interesting.
Both teams easily took care of business last week with the Hawkeyes beating Wyoming on their home turf, 24-3. Iowa looked stout defensively last week holding NFL prospect Josh Allen to 174 yards and two picks. Iowa QB Nathan Stanley went for 174 yards and three scores in the win.
The Cyclones, on the other hand, beat Northern Iowa 42-24 last week. The Iowa State QB had a nice game last week completing 27 of his 35 passes for 271 and two touchdowns. Iowa is going to be a much tougher test so I'm interested to see how he fares this week.
I'm expecting a defensive stalemate as both these teams have a young offense. Give me Iowa by a couple of TD's as I think their defense overwhelms Jacob Park and the Iowa State offense.
Pitt @ Penn St. (-21), 3:30, ABC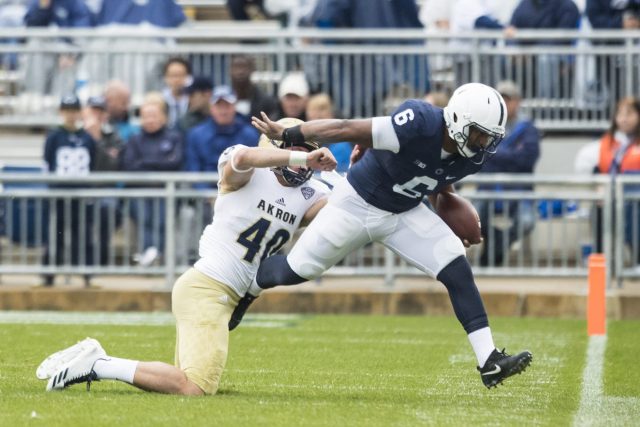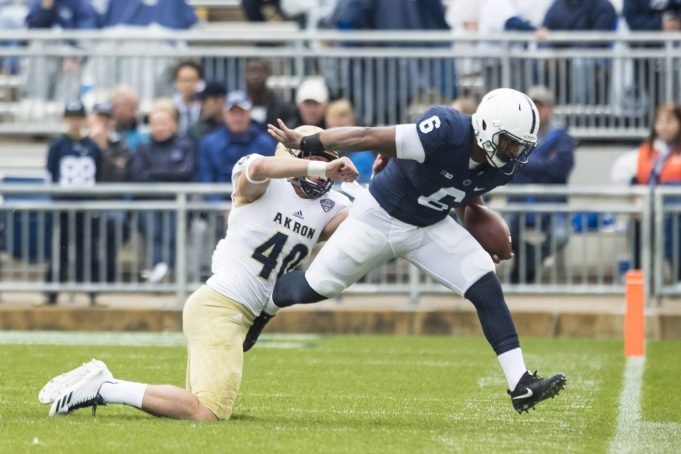 Another in-state rivalry game as the Panthers of Pitt travels to Happy Valley to take on the Penn State Nittany Lions. This is one of my favorite rivalries in college football and I for sure won't be missing it.
Pitt is coming off a super unimpressive 28-21 win at home in overtime over Youngstown St. The Panthers are a much different team this season after losing their Quarterback Nathan Peterman to the NFL. They also lost their best rusher James Conner to the league, and I don't think that Max Browne and Qadree Ollison can replace them against such a veteran team.
Penn State, on the other hand, did not lose a lot and there best two offensive weapons are back in SaQuon Barkley and Trace McSorley. What we didn't know it at the time last season but Pitt ruined Penn State's chances at the playoff. After Pitt last season, Penn State would only lose to Michigan for the rest of the season. If they had just been able to sneak the Pitt game out they would've been the fourth team in the CFB playoff instead of Ohio State. I think Saquon Barkley and Trace McSorley are going to take it to Pitt early and often and not let Pitt into this game.
You're going to need multiple TVs tomorrow night as we have one of the best slate of night games for the whole season. Four outstanding games all kicking off with in an hour and a half of each other. Let's take a look.
Auburn @ Clemson (-5), 7:00, ESPN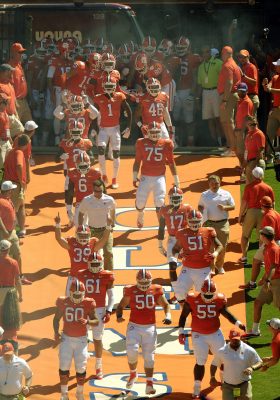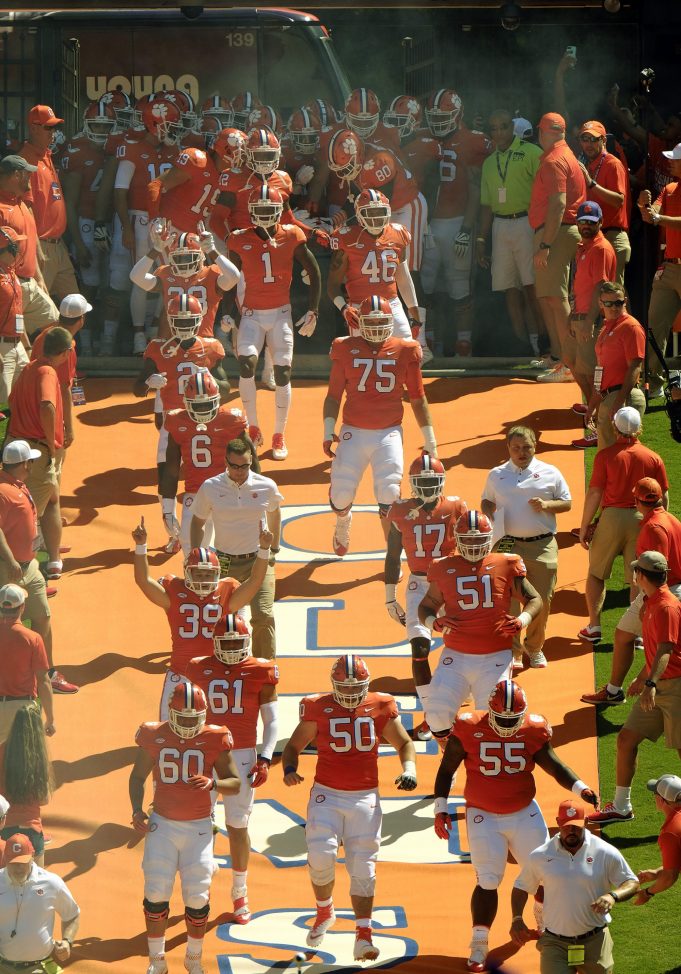 The first game to kick off tomorrow night is in Death Valley where Clemson will play host to Auburn. These teams played in week one of last season and Clemson took care of business 19-13. This isn't a game that happens very often, however, with them only playing four times since 2010. Clemson has won the last three meetings between the squads. Both teams won in a rout last week, and it's going to be a tough contest for each squad.
Gus Malzahn leads the new look Auburn tigers into Clemson for a tough game on Saturday night behind transfer QB Jarrett Stidham. Stidham transferred from Baylor after all of their off season allegations and I think he automatically gives the Tigers a great chance in this game. Auburn is most likely going to be missing their starting RB Kerryon Johnson but Kam Martin is no slouch. He along with Johnson went for 136 yards and a score last week.
Clemson lost starting QB and Heisman winner DeShaun Watson to the league, however, it doesn't look like they're going to be that much different than last season. Clemson's new Quarterback has waited behind Watson the past couple seasons and I think a tough Auburn defense may overwhelm him early. He will settle into the game however and give Clemson a great shot to win.
I'm expecting a lot of points in this one, and a late turnover from Auburn will give Clemson their second win of the season.
Georgia @ Notre Dame (-6), 7:30, NBC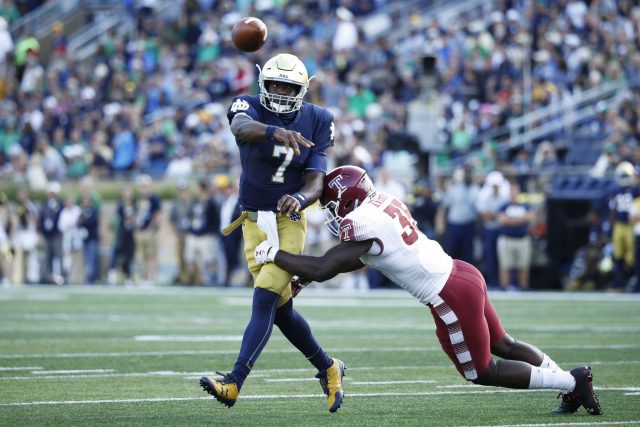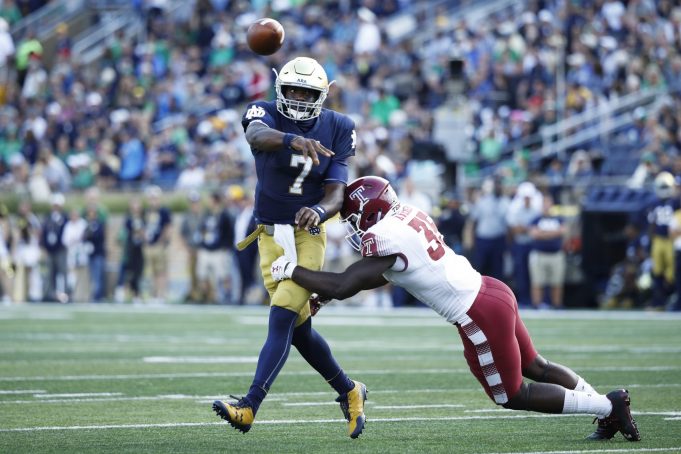 The second big prime time game this week has the Georgia Bulldogs coming north to take on Brian Wimbush and the Notre Dame Fighting Irish. One of the crazier things I read this week was that this is Georgia's first time playing north of the Mason Dixon Line since 1965. Let that sink in. It's been over 50 years since Georgia has come to play up north.
Anyway, Notre Dame easily took care of Temple last week, and look to be over the 2016 season. Freshman QB Brian Wimbush looked really well last week and I think his name will be in the Heisman chat come the middle of the season. Notre Dame is also returning a lot of offensive weapons in stud WR EQ St. Brown and halfback Josh Adams.
Last week Georgia took care of an Appalachian State team that definitely isn't an easy team to walk over. The problem was they lost sophomore quarterback Jacob Eason. With Eason ruled out of tomorrow's game, Freshman QB Jake Fromm will be under center and some people are saying that he is better than Eason. The Bulldogs also are sure at the halfback position behind Senior Nick Chubb. Chubb missed most of the 2015 season, but bounced back nicely last year going over 1100 yards with eight scores.
This one looks like its going to be a good one, but I think the Irish offense is going to be too much for Georgia to handle. give me the Irish and the points.
Oklahoma @ Ohio St.(-7.5), 7:30, ABC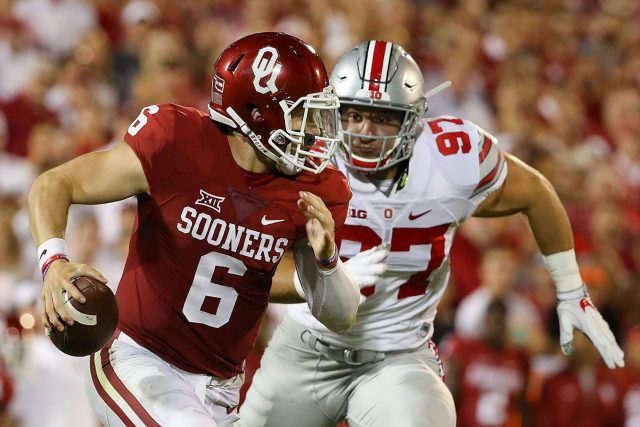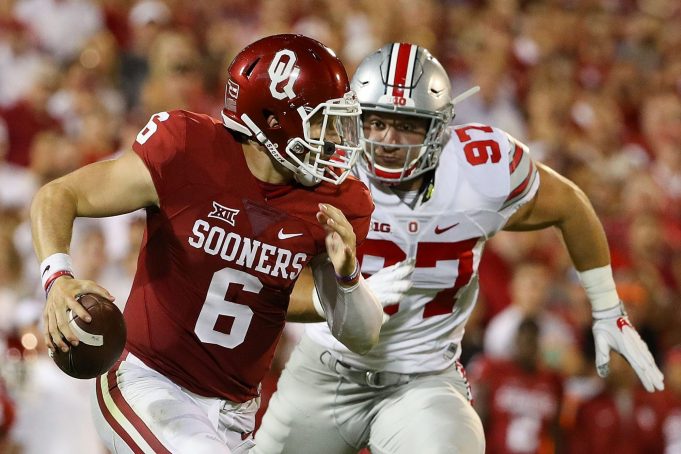 We have a rematch of last years game except this time we take it to the Horseshoe. We go to Ohio State where Baker Mayfield takes his Sooners into Columbus to take on J.T. Barrett and the Buckeyes, and this has thriller written all over it.
First, let's take a  look at last season's meeting when Ohio State easily took care of Oklahoma in Oklahoma. This game was never really close last year as the Bucks went up 14-0 and rolled to a three score victory. The Ohio State defense gave Mayfield fits all night last season as he went 17-for-32 with just two TDs and also two interceptions.
I think this game will be different for a few reasons. The first being that Oklahoma isn't coming off a loss this time. I think that Oklahoma's confidence was shot last season after Houston took it to them in week one, so I'm expecting a much better performance out of them. Another reason why I think they can win is because I just don't think the Ohio State offense is that good. J.T. Barrett has a tough time throwing the ball downfield, and I think it can come back and bite them this week.
I think that Oklahoma keeps it close but the home field advantage on a Saturday night in Columbus is going to be too much for the Sooners to handle.
Stanford @ USC(-5.5), FOX, 8:30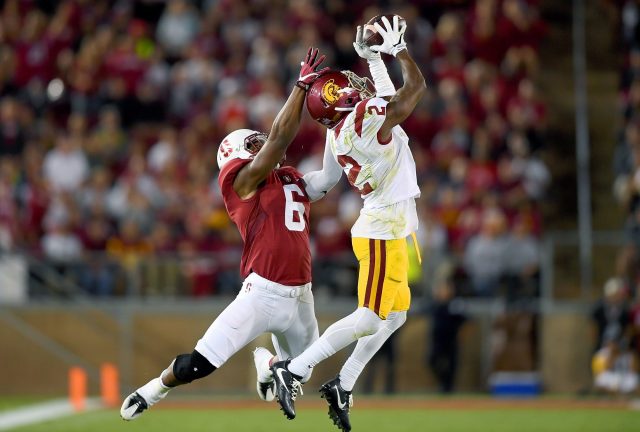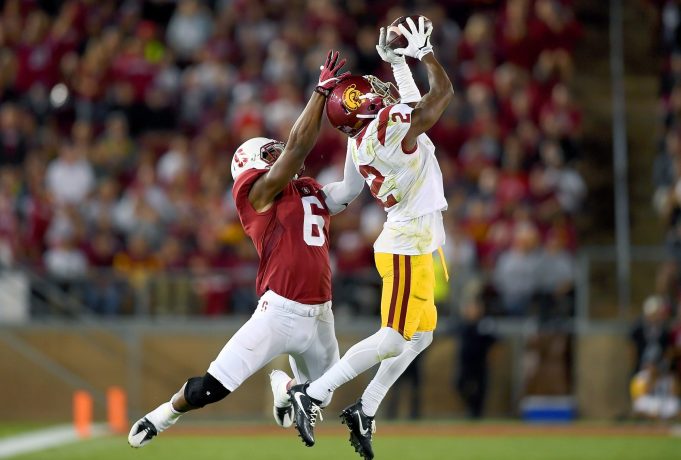 We go to the Pac-12 for our next game where the Stanford Cardinal go to Pasadena to take on the USC Trojans. This is one of those matchups that has been pretty one-sided lately with Stanford winning the last three meetings.
USC, however, has a shiny new toy who had his coming out party in the country last season in the Rose Bowl, in Sam Darnold. Darnold is going to be one of the most sought after QBs in the upcoming draft, but let's see what he does against a decent Stanford defense. USC is coming off of a win against a tough team in Western Michigan. The game was tied going into the fourth quarter when USC really took it to Western Michigan for the 18 point victory.
Stanford, on the other hand, is coming off of a bye week. They had their opening game in Australia where they steam rolled Rice. Rice simply put, is awful. They are one of the worst teams in the country, and Stanford beat them 62-7. It's going to be interesting to see what the Cardinal can do against an in conference rival.
I think behind senior QB Keller Chryst not only can Stanford keep this one close, but I think that they beat USC outright.
Let's see how this week shakes up with all of these great games!