Since his struggles overtook his successes, Masahiro Tanaka seemed ready to opt out and get away from the New York Yankees. What about now?
Masahiro Tanaka has looked more like Michael Pineda this past season for the New York Yankees than his regular, ace self.
For that reason, it seemed that the future for Tanaka would not be in pinstripes. With the opt-out clause in effect, Tanaka could break ties with the Yankees and find new life elsewhere. However, with his poor performance in the first half, it seemed as though not many teams would be chomping at the bit to sign a former ace.
But Tanaka has become a new man in the second half of the season. He's compiled a 4-2 record with a 2.73 ERA, a far cry from his first half 7-8 record and 5.47 ERA.
This Tanaka of the second half is the Tanaka the Yankees originally signed from Japan. And why would they want to let that guy slip through their fingers? Their former ace seems to have returned to form.
Now comes the decision for Tanaka. Walk away after this season or remain a consistent member of the starting rotation for the Yankees, who are looking to be set for the future?
All signs were once pointing to Tanaka to walking away but, looking at his performance now, in the midst of a playoff spot, I wouldn't be surprised if he opts to remain where he is.
Come the offseason, the market for starting pitching market is going to be incredibly weak. If Tanaka chooses to enter that market, teams won't be paying top dollar to have him on their team and not just because of his cold first half.
How many teams would shell out money for a pitcher who hasn't remained healthy or consistent? Tanaka is a risk, especially due to injury, and if he goes on the market now, the likelihood of him drawing a massive contract is just not there.
Sure, the main contenders for large contracts in free agency are likely Yu Darvish and Jake Arrieta. However, being injury-plagued and unreliable this season has to hurt his stock.
So, what should he do? And what should the Yankees do? They have relied on Tanaka through his tenure with the team and allowed him to flourish on one of the biggest stages in baseball. He's accepted every challenge thrown his way and made a name for himself in the Bronx.
That is the type of guy the Yankees need, especially with youth in the rotation. Tanaka has served as a strong veteran arm since his arrival in 2014 and they need that veteran talent to back up their youthful pitchers in Luis Severino and Jordan Montgomery.
Tanaka is a soon-to-be 29-year-old who has been injured practically every year he's been in the MLB. While he is young, he still has a lot of miles on his right arm, dating back to 2007 during his time in Japan. He is a seasoned veteran who came close to having Tommy John surgery and frequents the DL. Not a top choice for many teams to invest too much capital for.
Sure, he could opt out, but the chances of him scoring big with a lucrative contract aren't great.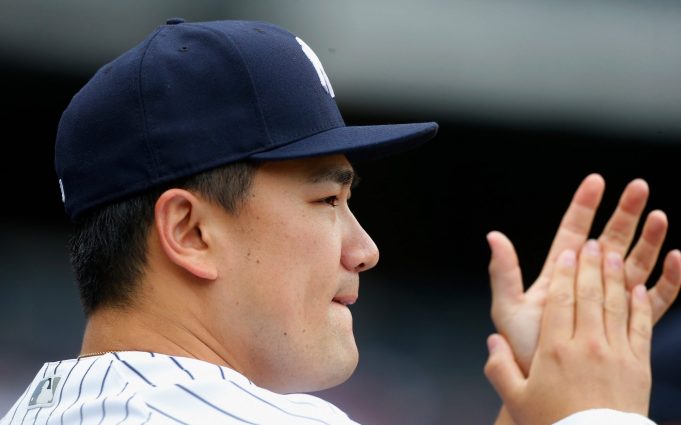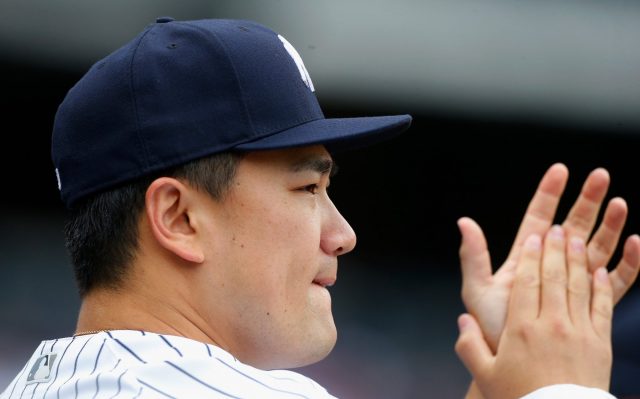 One more healthy season in the books? His stock would be substantially higher. Right now, opting out probably isn't in his best interest.
So, what should he do? He should go all in and work on building up his stock for a potential trade next season. The decision to opt out seems to be the way to go but wouldn't be able to get what he's getting now if he does.
Everyone is preaching that Tanaka will opt out come season's end but will he? You think he would walk away from his current contract and what could potentially be a championship team next season, teeming with impressive youth? Do you?
The market is small, the options limited for teams looking for starting pitchers. If it's a World Series that Tanaka is looking for, he might as well stay right where he is.
If Tanaka decides to opt out, we know he's looking for money. If he decides to stay, we know he's looking for a ring.
Time is winding down. What's it going to be, Masahiro?