The home runs are great but what Matt Holliday brings to the New York Yankees lineup is far more valuable than his batting average.
When the New York Yankees inked Matt Holliday to a one-year, $13 million contract, the move was met with raised eyebrows.
Bringing in a 37-year-old right hander for the sole purpose of serving as a designated hitter is ridiculous. In fact, I heard people were assuming that Chris Carter would be a better option for production (yes, seriously).
Now in the thick of a playoff race and the beginning of September, Holliday's season had its ups and downs. He succumbed to various injuries, landing him on the disabled list, but always bounced back, eager to join the Yankees in their quest for a title.
And while Holliday has launched 18 home runs in 90 games, he has also proven to be a reliable hitter with runners in scoring position, batting .288 on the season.
However, it's not just his bat that makes him a worthy addition to this Yankees' team. While he cranks home runs and has proven to be a great fill-in after last year's DH debacle, Holliday brings a leadership quality that cannot be ignored this season.
Holliday has served a mentor for Aaron Judge since day one of spring training and has been quite possibly the biggest advocate for the recently struggling star. Holliday has provided Judge with tips and advice on how to improve himself at the plate from the very beginning.
Not only with Judge but having that veteran presence in the dugout is something that gives the Yankees an advantage. While they have Brett Gardner and various other tenured Yankees, Holliday brings in a completely different skill set that allows him to relate to players that maybe Gardner can't reach.
Being a power hitter, Holliday has seen the game for several years from various teams and has worked under various veterans himself. The lessons that he learned from his time in Colorado and St. Louis are now being brought to the clubhouse in the Bronx.
Holliday has also given the Yankees a boost simply by being in the lineup. When Holliday plays, the Yankees are 51-39 this season.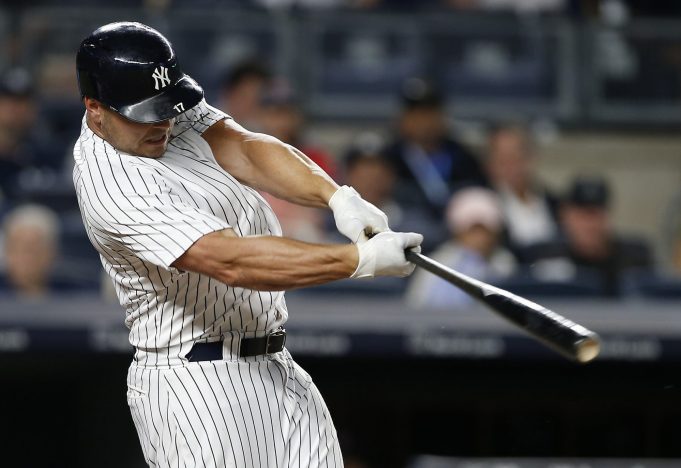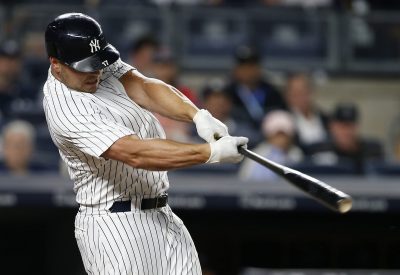 Besides that, his recent return has reinvigorated the sinking Yankees. He's been back for three games and in those three games, the Yankees are 3-0, beating the Red Sox and the Baltimore Orioles.
Oh, did I mention that the team is batting .301 since his return from the DL?
When he's actually in the lineup since his return from the DL, the entire team is batting .324 with 6 home runs. It's only been two games but for a struggling offense, Holliday may have helped provide a boost.
Perhaps even more important, Holliday hitting helps the Yankees. Why do I say that? When he has at least one hit in a game this season, the Yankees are 30-20.
Having a hot bat in Holliday's hands is important but it seems more and more recently that his presence itself has been providing a much-needed spark to an offense that needs to pick it up.
Now is the time to bring a high-powered offense back and since Holliday's return, that seems to be happening. The offense has been firing on all cylinders as of late and perhaps Holliday has been a part of that resurgence.
You have the ultimate veteran back in the clubhouse, the guy who essentially helped build up Judge's confidence after an abysmal season last year. Holliday's presence makes a big difference on a team that is on the way to the playoffs.
Is his .232 batting average all that impressive? No, we've seen a whole lot better this season. The Yankees missed his veteran presence so much that the numbers don't mean a whole lot.
But that leadership is back. Holliday has returned to help lead and mentor the Yankees into October. Matty Muscles is ready to make a huge difference, although it might not be with the bat.