The New York Yankees may not have been expected to be in a position to contend, but here we are. 
H
ere's something you didn't expect to hear before this season: the 2017
New York Yankees
own a
86 percent chance
to make it to the playoffs.
---
---
While the odds are they'll make it in as the first Wild Card, a surge here in early September has them right in the thick of the American League East race. Starting pitching, the offense and bullpen are firing on all cylinders.
Since August 14, the Cleveland Indians (18-4) are the only team in the AL with a better record than New York (12-8). They have taken 3-of-4 from the first-place Boston Red Sox and are showing signs of the team that got off to a 38-23 start to the season.
That team, which led the division by 4.5 games at one point, has shown the ability to crush any opponent. Just look at their current run differential of +137. That's still fifth-best in the Majors despite going 36-40 since June 12. Have they re-tapped into their potential?
A situation like that, especially for postseason contenders, should be a scary thought. What's scarier is that this version of the 2017 Yankees contains quality reinforcements to make the roster more whole. Here are six reasons why the Baby Bombers must be taken seriously as World Series contenders: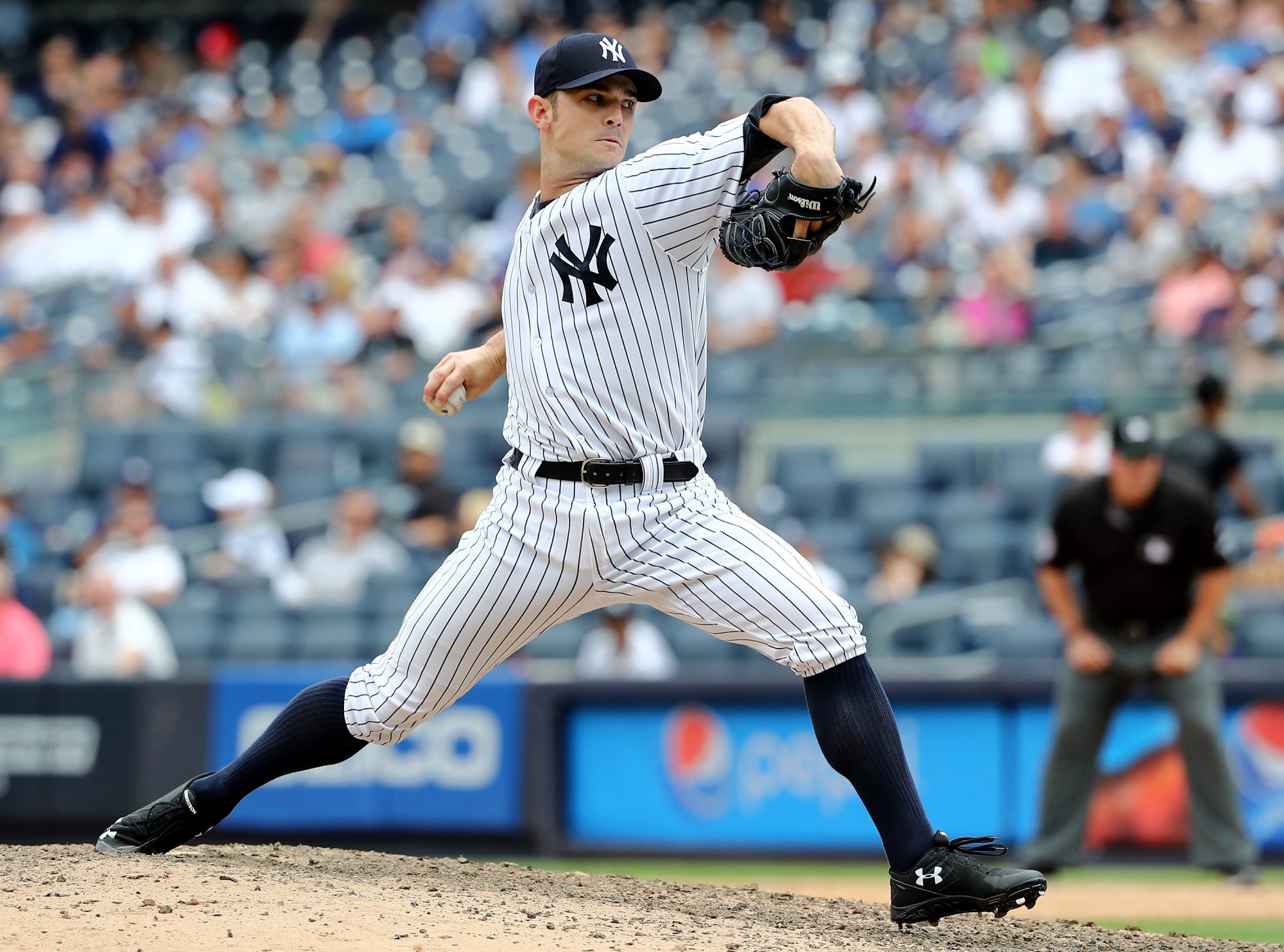 Bullpen's Back-End 
One of the scariest thoughts of the Yankees being in the playoffs is that they now ought to have the chance to put their stupid-deep bullpen on display.
Although Aroldis Chapman has struggled to find himself this season, the Yankees have Dellin Betances, David Robertson and Tommy Kahnle along with two quality bullpen arms in the middle-inning in the form Adam Warren and Chad Green — who we'll get to later.
Betances owns a 1.52 ERA since the All-Star break while fanning 37 batters in 23.2 innings. Robertson is right up there with him, as he's maintained a 1.64 ERA while holding batters to a .163/.247/.263 slash line since being traded to the Yankees last July.
Joe Girardi possesses something no other manager in baseball has: a fearsome foursome of bullpen options in an age where relief pitching dictates the result of the postseason.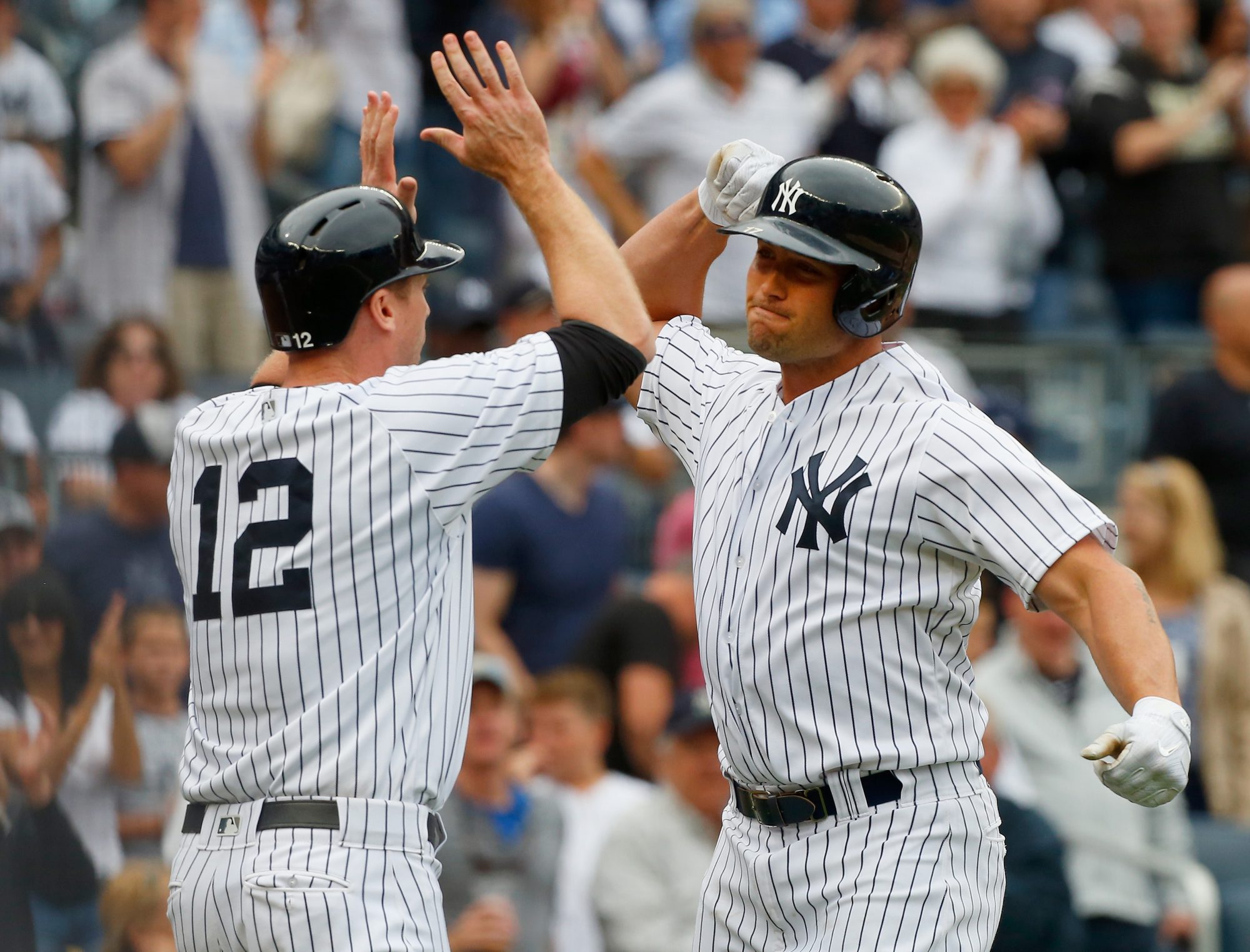 Veteran Leadership
The hype is unquestionably surrounding the young stars on the Yankees' roster. That doesn't mean you should forget about the old dogs.
Matt Holliday finally looks like himself since being reinstated from the disabled list. The 37-year-old, who's preparing for what could be the last magical run in his career, has gone 2-for-6 since returning. Both hits were home runs. 
He hit a solo homer off Cy Young favorite Chris Sale on Sunday night and a three-run shot in Saturday's win over Boston. He was a force to be reckoned with in his first 65 games (.275/.379/.536) and is starting to show the potential to do so again in September. You also can't forget about his 72 games of experience in the postseason and three World Series appearances.
Aside from Holliday, the Yankees feature guys like Jacoby Ellsbury, CC Sabathia, Brett Gardner and David Roberston — guys who are major components to the team's success now with playoff and World Series experience under their belts. That's what you want in the clubhouse with a group of Baby Bombers.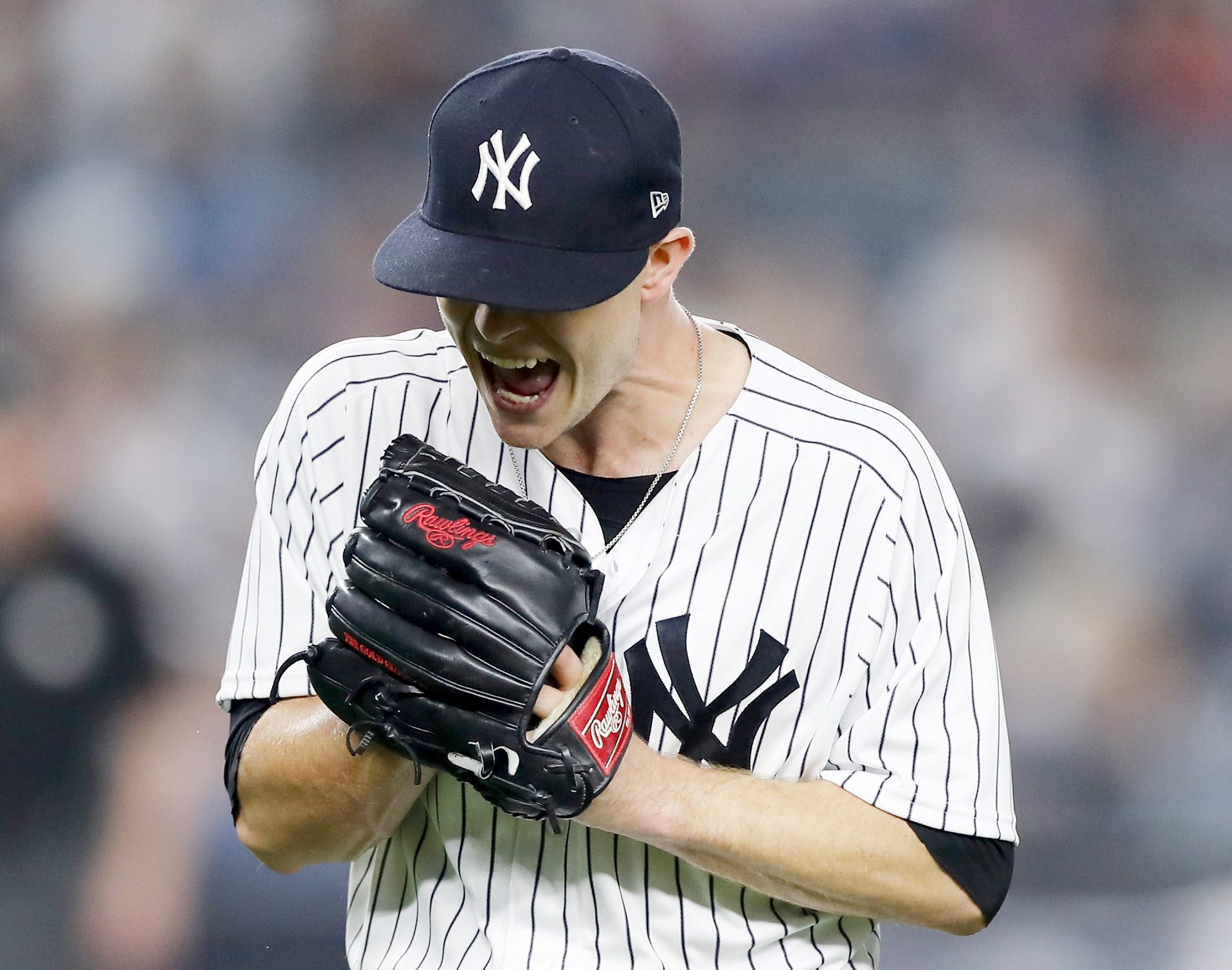 Rotation 
Since August 13, Yankees' starting pitchers have allowed three earned runs-or-fewer in 20 of 22 games. They are 10-5 and have surrendered 40 earned runs in 128.1 innings — good for a 2.81 ERA. That marks the third-lowest ERA in that span.
Surprised? You shouldn't be. The top of New York's rotation consists of Luis Severino and Sonny Gray, who have turned into a dynamic duo.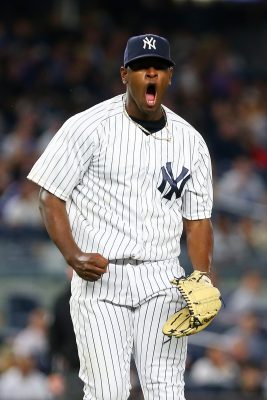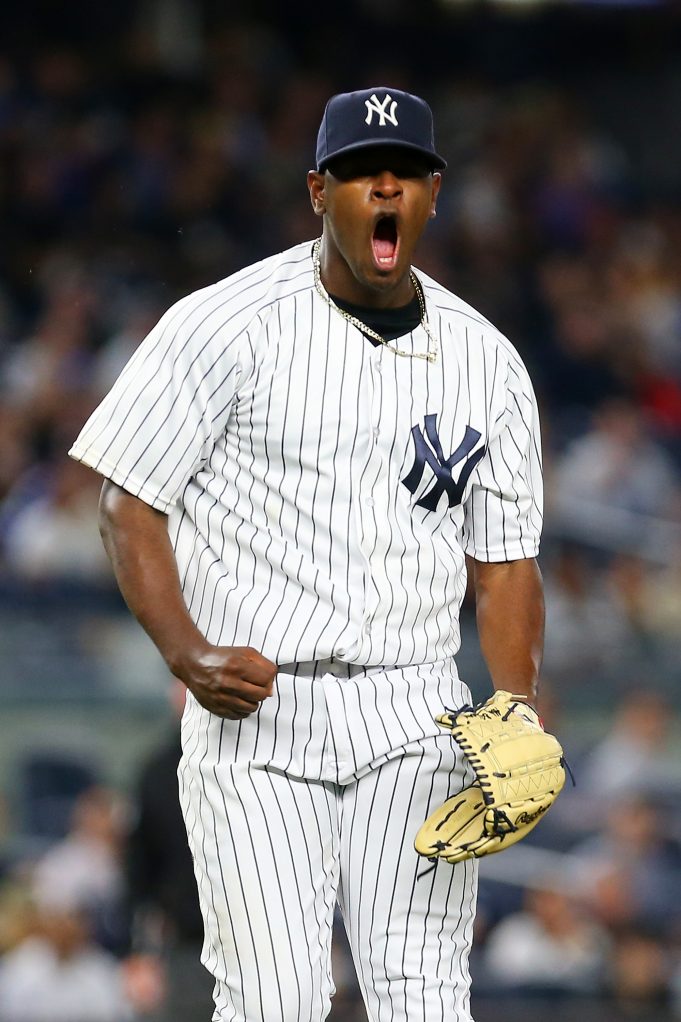 Severino one earned run-or-fewer in eight of his 10 starts since the All-Star break, going 7-2 with a 2.15 ERA. The 23-year-old has 10 starts with at least nine strikeouts this season — the fourth-most in the AL behind only Chris Sale (22), Corey Kluber (15) and Chris Archer (11).
Gray's ERA of 2.24 since June 25 is the sixth-best in Major League baseball and his batting average against of .183 is tied with James Paxton for the third-best in that same span. His only losses with the team can be directed right at the offense, which is a combined 16-for-123 (.130) with a total of three runs in his losing decisions.
Following those two starters is a surging Masahiro Tanaka and a bona fide show-stopper in CC Sabathia (8-0 with a 1.44 ERA in 10 starts following a Yankees' loss this season). Not the two you want to lead a postseason rotation, but with the acquisition of Gray on July 31 and the rise of Severino, this rotation isn't the one you want facing your team in a best-of-five series.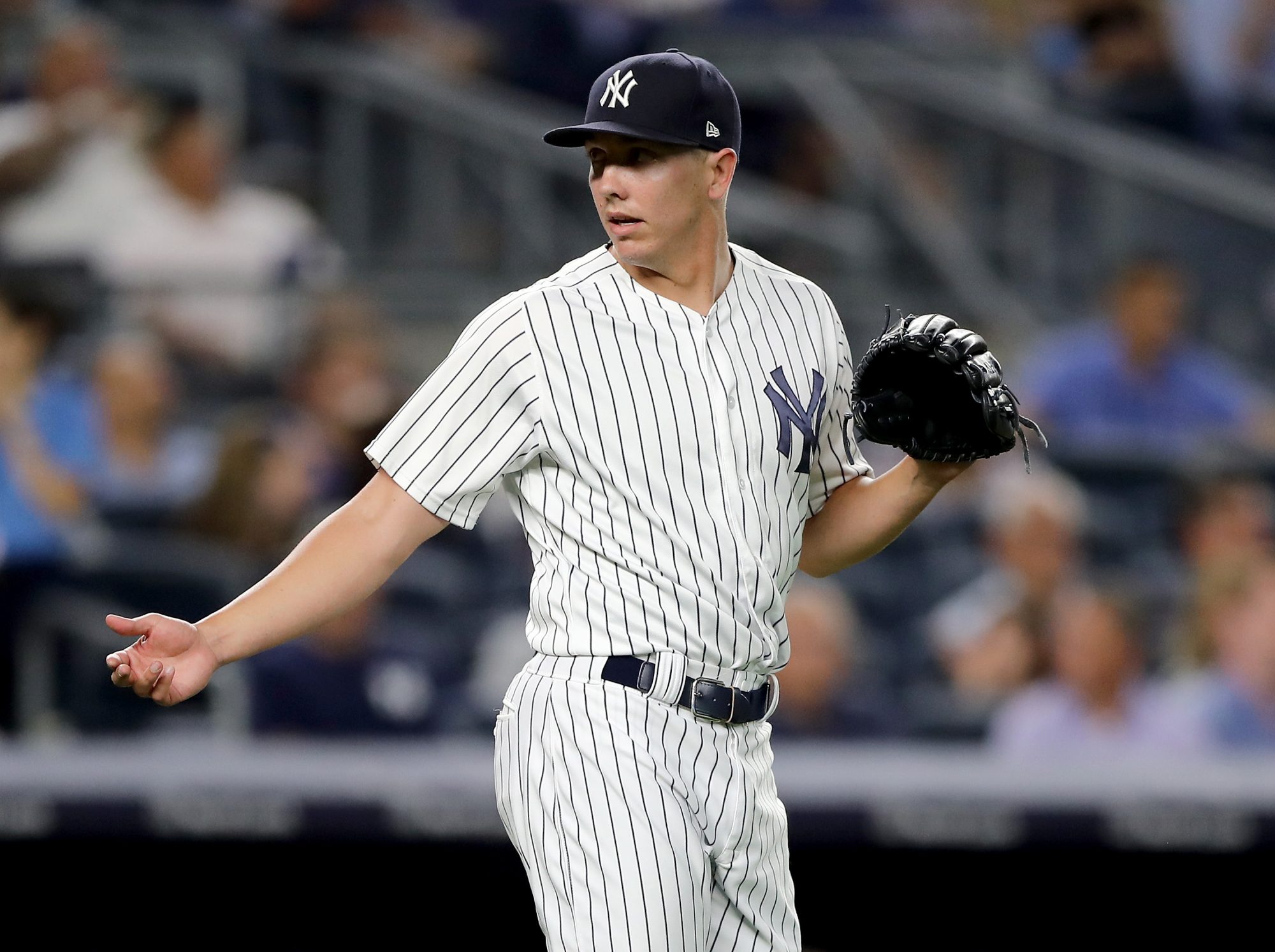 Middle Relief
What good is a quality starting rotation and nightmare-inducing back-end of the bullpen if your middle relief corps is unable to bridge the gap? Thankfully, the Yankees' own quality arms to get big outs before it's time to hand the ball to the closer.
Yankees' relief pitchers are posting a combined ERA of 2.00 in innings 4, 5 and 6 this season. That's the best in baseball by a long shot (the Cubs rank second with a 2.61 ERA).
This is thanks in large part to arms like Chad Green and Adam Warren, New York is effectively able to either put out the fire caused by a shaky start or execute a smooth transfer to the seventh-inning.
Green has easily been the most impressive weapon. The 26-year-old has held opponents to a .132/.200/.233 slash line as a reliever to coincide with 87 strikeouts in 57.1 innings. In a postseason game where all pitchers, especially starters, are on a short leash, having the reliever with the ninth-best ERA ready to go in the middle innings is tremendous.
It goes hand-in-hand with a stellar back-end. When the former is in tip-top shape, the latter becomes even more efficient.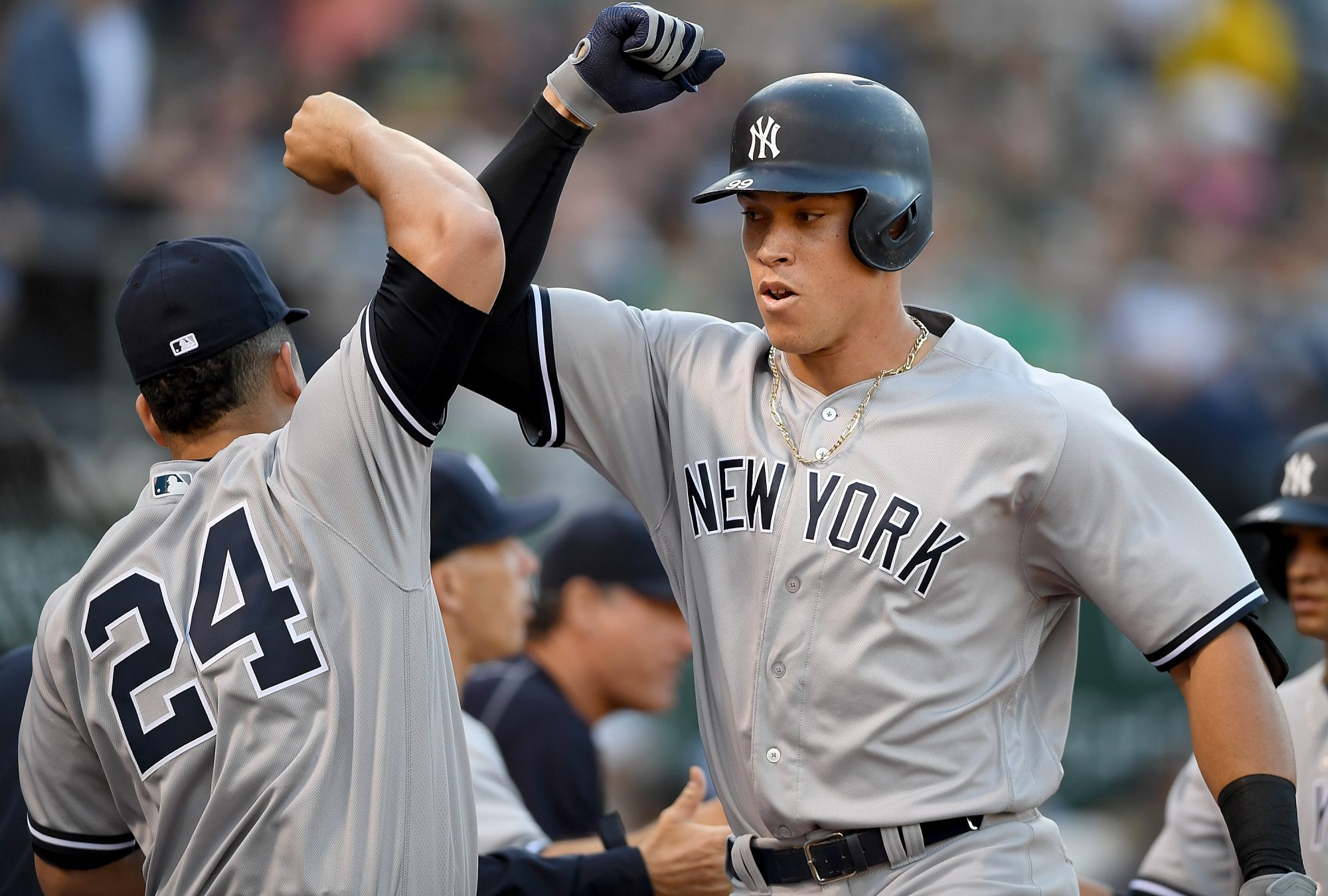 Dynamic Duo
Many love to point at the home run derby as the reason why Aaron Judge has gone from MVP candidate to offensive liability since the All-Star break.
Injuries have a lot to do with it, too. And with the returns of Greg Bird, Starlin Castro and Matt Holliday to the lineup, there is less pressure and more protection for the 24-year-old rookie.
Even if he's not on a tear like he was in the first half, the Yankees will sure take his .412 on-base percentage and the occasional home run with a lineup that is now whole. Judge still proves, even in his slump, to be an integral component to the team's success.
On the flip side is Gary Sanchez, who leads MLB catchers this season in home runs (28), RBI's (79), runs (67) and SLG (.527) and is second in OPS (.870). Both demonstrate the capacity to carry the Yankees to asinine and historic runs — Judge in May, Sanchez last August.
If both get hot at the right time, there's no telling what the Yankees can do in postseason play.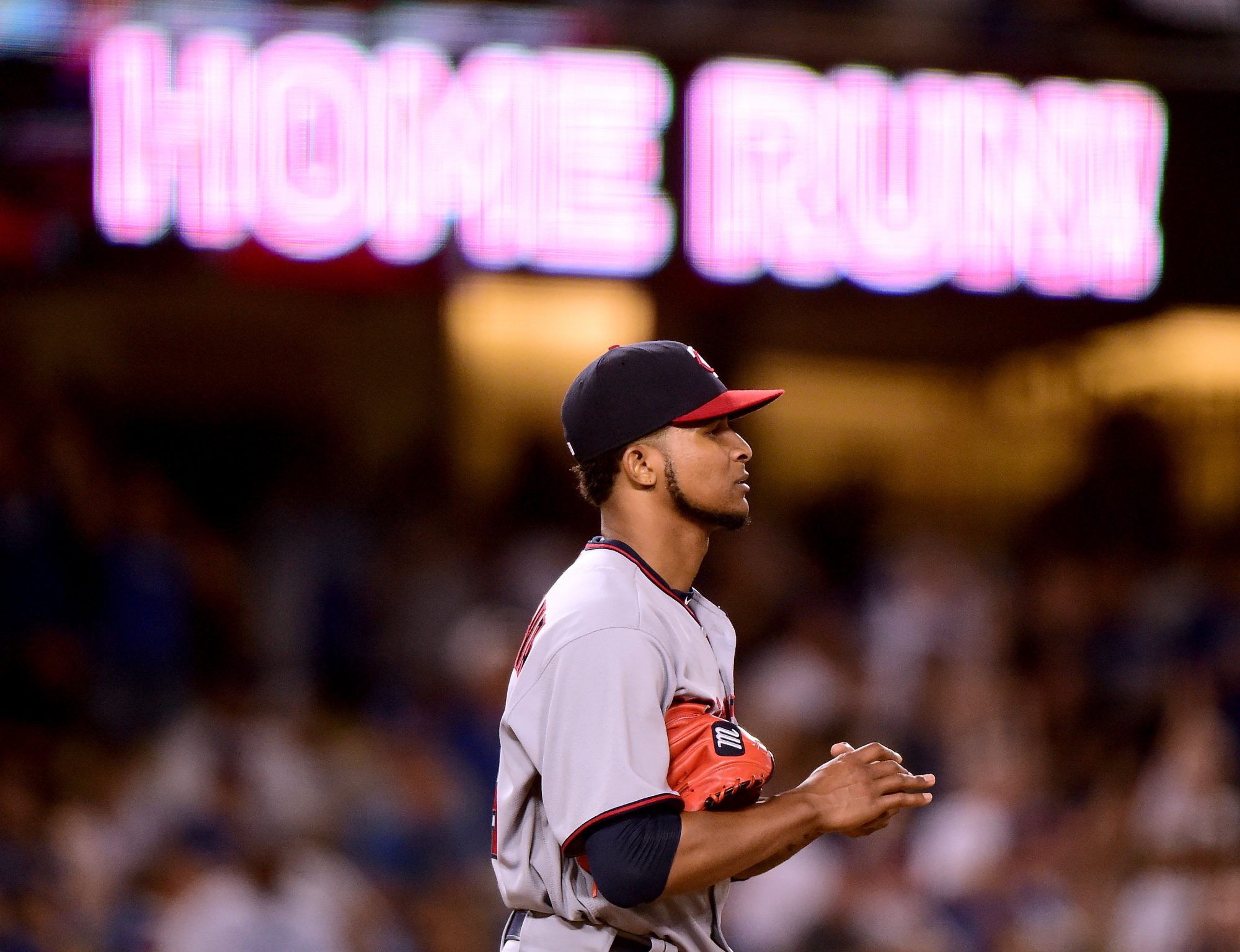 Not-So-Wild Wild Card Game Opponent
Yes, the Yankees find themselves just 2.5 games behind the Red Sox for the AL East lead, but settling for the win-or-go-home Wild Card game won't be the end of the world.
If they clinch an appearance in that one-game playoff they'd be favorited against any opponent they face — especially with Luis Severino being the probable starter and the venue likely being Yankee Stadium.
New York currently owns the top Wild Card spot by three games on the Minnesota Twins. On the outside looking in are the Los Angeles Angels, Baltimore Orioles, Kansas City Royals, Texas Rangers and Seattle Mariners.
---
---
The odds of the Yankees emerging from that game as victors are pretty good. They are a combined 21-17 against those teams and have the best lineup, bullpen and rotation when compared to the contenders for the final spot. Anything can happen, but no team of the caliber of the 2015 Houston Astros is in the picture.